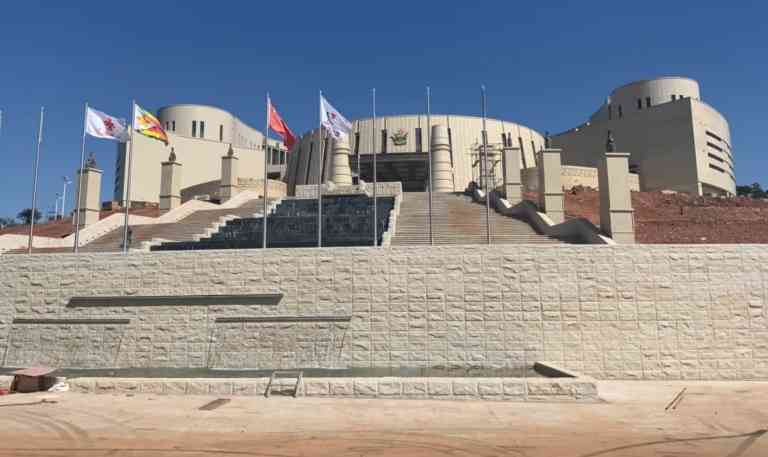 THE Fifth Session of the Parliament of Zimbabwe has put legislators' lethargic approach under the spotlight as the lawmakers are expected to deal with 29 pieces of the law with 13 Bills still incomplete from the last session.
In his State of the Nation Address (SONA), while officially opening the last session of Parliament before Zimbabwe goes to the polls next year, President Emmerson Mnangagwa told the MPs to accelerate the completion of matters on the legislative agenda.
However, the legal think-tank, Veritas, indicated that 13 uncompleted Bills from the previous session were bound to lapse at the end of the Fourth Session in terms of Standing Orders.
"They will not appear on the Order Paper for the first day of the Fifth Session," Veritas said, adding that Standing Orders of the National Assembly and Senate allow a Bill that lapses at the end of a session to be restored to the Order Paper in the next session at the stage previously reached. All that is needed is a resolution of the House concerned to that effect.
Veritas stated that Standing Order 171(4), however, prohibits the restoration of a Bill that has lapsed at the end of two sessions in succession.
Outstanding Bills from the Fourth Session of the Ninth Parliament must be expedited. These include the Child Justice Bill, the Judicial Laws (Amendment) Bill, and the Prisons and Correctional Service (Amendment) Bill.
The new session is also expected to expedite the passage of the Labour Amendment Bill. Mnangagwa said the removal of the Attorney General from the Ministry of Justice, Legal and Parliamentary Affairs should see the office discharging its mandate more efficiently and effectively.
Bulawayo-based political commentator Taisa Tshuma said there was nothing to write home about from Mnangagwa's speech.
"The speech was generally what you would expect in a SONA, highlighting the achievements and mentioning some of the challenges. The outstanding bills are perhaps a reflection of the flippancy and lethargic approach to work which has become characteristic of Parliament," Tsdhuma said.
Social and political commentator, Nhamo Mhiripiri said the new government was seized with new laws and others requiring amendments in line with public demands.
"This placed more demands and expectations. There was a lot of work and what people should address is how many laws have been passed as new laws or amendments to old laws. Only then can a fair assessment be made, and only then can the plebiscite judge whether lawmakers were sleeping on the job," Mhiripiri said.
Another analyst Effie Ncube accused Parliament of sleeping on duty.
"Many laws conflict with the constitution. This cannot be exemplary behaviour on the part of Parliament. Hopefully, MPs that are going to emerge from future elections will take their work seriously," he said.
Related Topics