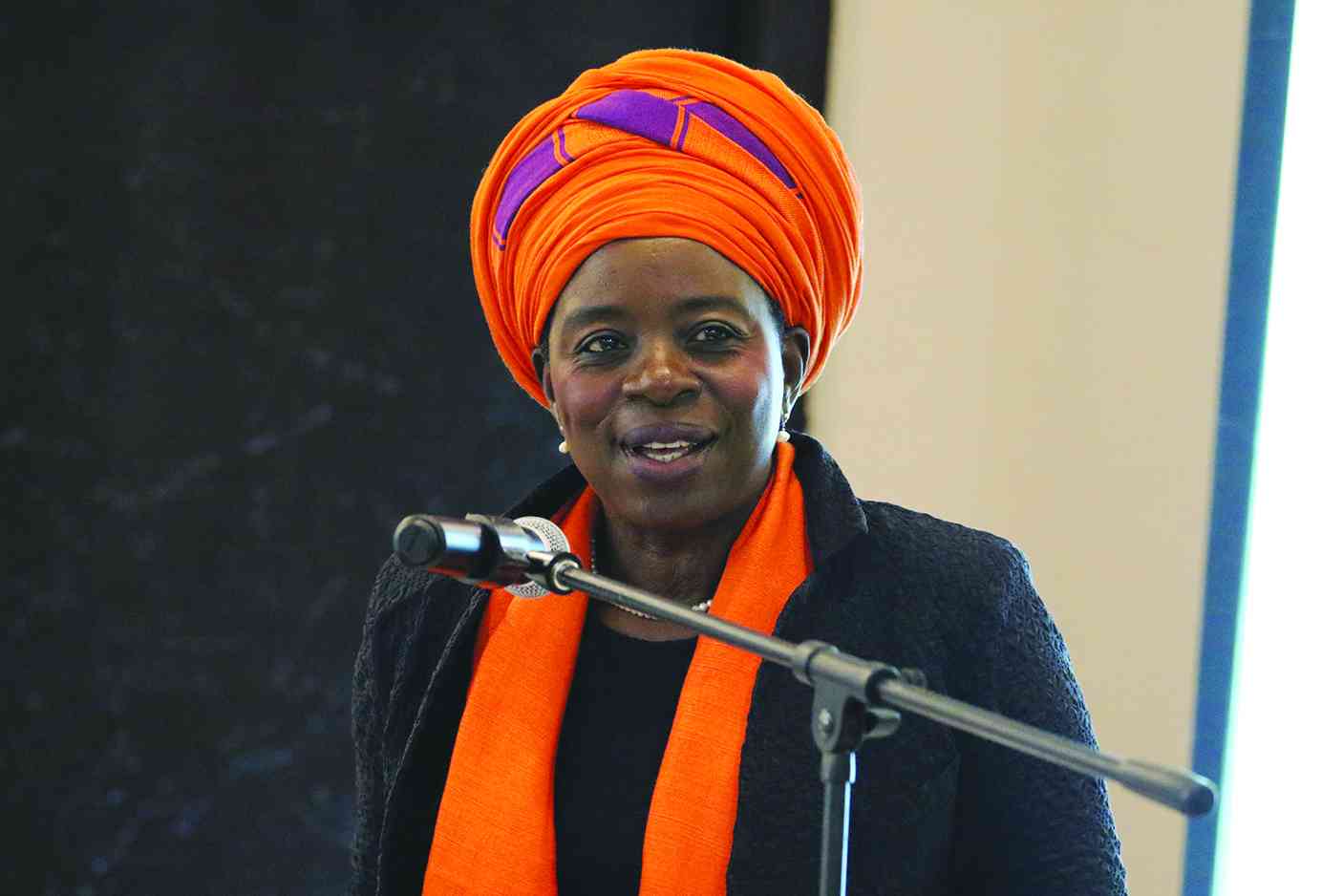 THE manufacturing industry used to be a leading sector in the economy, in terms of contribution to gross domestic product, formal employment and foreign exchange earnings through exports.
However, the unconducive business environment, which prevailed prior to the ushering of the new dispensation in 2018, was dominated by severe macroeconomic instability.
Furthermore, the high cost of doing business, foreign currency shortages and limited domestic and foreign direct investments, resulted in Zimbabwe suffering massive de-industrialisation.
The country experienced unprecedented closure of large manufacturing companies, high import dependency, job losses and declining manufacturing sector capacity utilisation, which fluctuated below 50% levels.
In addition, the manufacturing sector growth rate failed to gather momentum, ranging between -5% and 1% over the period 2014 and 2018.
In terms of the retail and whole sector trade, imports dominated the local market, occupying almost 90% of shelf space occupancy compared to 10% of locally produced products.
The country lacked supportive policy pathways that could integrate the country's comparative advantages into production of value-added and beneficiated products.
In line with the thrust to re-industrialise the country, the President (Emmerson Mnangagwa) mandated the Ministry of Industry and Commerce to promote a robust industrialisation agenda.
The whole idea is to process our agricultural products through the setting up of manufacturing firms, use of modern technologies, thus creating jobs for the youth, women and disadvantaged groups.
We have selected quick sectors where we have abundant resources to further process and these.
The ministry is also pursuing the resuscitation of anchor industries, promoting expansion of existing ones and creating new ones in rural areas, to put Zimbabwe back on the map as a manufacturing hub in Southern Africa.
Zimbabwe's industrial sector remains highly diversified, comprising of 94 sub-sectors, producing about 6 000 products.
These sub-sectors, include food and drink, tobacco, metals and electricals, chemicals, paper and packaging, cotton, textiles and clothing, wood, timber and furniture.
The concerted measures to support industry, including the prevailing macroeconomic stability, are now witnessing positive features in industrial sector growth.
Companies continue to capitalise on market access opportunities being offered under existing bilateral, regional and multilateral agreements to which the country is a signatory.
These include the binational, Sadc, Common Market for Eastern and Southern Africa (Comesa), Comesa-Sadc-EAC Tripartite Arrangement and the recently launched African Continental Free Trade Area.
Through the Whole of Government Approach, the Second Republic is pursuing sundry strategies with a view to diversifying both the country's exported products and export destinations.
Efforts to improve the doing business environment through the implementation of NDSl have contributed to a positive increase in capacity by firms, rising from 47% in 2020 to 66% in 2022.
The increase in local capacity utilisation has also resulted in a significant improvement in the shelf-space occupancy of domestically produced products, from 40% in 2017 85% to date.
This is in sync with our import substitution thrust and local content strategy, where we seek to substitute imports with similar locally produced goods.
The mantra, 'Zimbabwe is Open for Business,' coupled with government's engagements and re-engagements efforts with the external world, has lured in new investments opportunities for the country.
In line with our import substitution thrust, we are now witnessing product diversification by our local firms, through research and development.
In 2021, Chemplex Corporation, a subsidiary for the Industrial Development Corporation, produced the first ever Zimbabwean-made tick grease called Contratik, to preserve our national herd, which had declined due to shortages of cattle dipping chemicals.
Further, the company produced a cotton pesticide, Mitebuster, and expanded the pro¬duction of grain protectants called Chamboko and Chikwapuro.
This innovation by local firms will go a long way in preserving yields and minimising post-harvest losses to the farmers, thus complimenting the existing Pfumvudza and National Enhanced Agricultural Productivity Scheme.
The supply of water treatment chemicals required by our local authorities nationwide is now localised, with some critical chemicals being manufactured locally.
Government will continue to recapitalise the Industrial Development Corporation of Zimbabwe (IDCZ), which is the industrialisation arm of the government and plays a strategic role as a development finance institution, availing medium to long-term capital for industrial upgrading, modernisation and innovation by companies in the manufacturing sector.
The IDCZ identifies and develops industrial project opportunities into commercially viable ventures in partnership with local, regional and international investors.
So far, it has built an investment portfolio in the sectors of fertiliser, chemicals, motor, cement, mineral processing and agro-processing.
In doing so, the entity provides equitable employment and empowerment opportunities for the Zimbabwean people.
The entity assumed the lending role in 2019, with over 2 000 new jobs being directly created and a further 7 000 jobs preserved across the country, benefiting sectors.
Government fully recognises that the majority of the popu¬lace in Zimbabwe is domiciled in rural areas (over 65% of the total population).
Some of these areas have been marginalised for too long.
In order to promote the industrialisation agenda, government will accelerate the establishment of value addition and beneficiation industries in provinces and marginalised areas where resource endowments are domiciled.
There is a deliberate thrust to develop factories in every district under the One-DistrictOne-Factory Concept in Zimbabwe, in line with our Zimbabwe National Industrial Development Policy.
This initiative is in line with the devolution thrust, which seeks to promote participatory industrial development by bringing government closer to the communities.
Government, in collaboration with the BuyZimbabwe Campaign, is spearheading the implementation of the local content strategy.
The aim to reduce raw material and intermediate goods imports where local substitutes are available.
Government has adopted a Zimbabwe is Open for Business mantra, which calls for investors' participation across the manufacturing divide.
Since 2018, government has witnessed massive industrial retooling and upgrading of manufacturing plants.
The aspiration to re-industrialise Zimbabwe is largely influenced by deliberate strategies to develop the manufacturing sector, through a private-sector-led approach.
Food subsector
This sector has direct linkages and sources its raw materials from the agriculture sector.
Through the whole-of-government approach, we pledge to strengthen our security monitoring systems to avoid the influx of cheap imported foods and beverages and prioritise manufacturers to get foreign currency.
There has been a massive proliferation of a network of new manufacturing sector investments through private sector initiatives.
One such project is a US$20 million cooking oil refinery plant in Mahusekwa by Mount Meru Millers, which was commissioned in June 2022.
Mount Meru's plant is an automated new state-of-the-art with a capacity to produce 250 metric tonnes of soya edible oil per day, with a potential to reach over 200 people and a multiplier effect of 1 500 employment downstream.
The Bakers Inn Southern Region plant has three production lines that have the capacity to produce 200 000 bread loaves per day.
It supplies Midlands, Matabeleland North, Matabeleland South, Bulawayo and Masvingo provinces employing 600 people in the region.
Bakers Inn has embarked on a plant automation and has invested US$30 million in a new plant, which has the capacity to produce 160 000 loaves per day, thus strengthening the wheat-to-bread value chain.
Lesaffre Zimbabwe (Midlands)
The company is the sole producer of yeast in the country, producing 300 tonnes of yeast per month, having invested US$14 million into their plant.
Lesaffre Zimbabwe is currently taking part in the CBZ Agro Yield programme for both summer and winter crops, for seed maize, seed sugar beans and wheat.
Olivine Industries
It is one of the largest consumer goods manufacturing companies in Zimbabwe, producing vegetable oils, margarine, bakers' fats, soaps, candles, dried beans and a wide range of canned foods.
The entity is currently implementing three expansion projects, the first one being the Margarine and Bakery Fats Plant Extension Project valued at US$16 million.
The expansion of this plant has resulted in the increase of the company's production capacity from one tonne per hour to eight tonnes per hour.
This improved production efficiency will cater for local demand and the export market in the Sadc region.
In addition, Willowton is a significant player in the soya value chain, manufacturing of edible oils and soaps.
The main products currently being produced by the company are D'lite Cooking oil, Sun oil, Brite-lite laundry soap and Sona bath soap.
The company is currently engaged in the setting up of a margarine manufacturing plant, following US$5 million capital injection.
Delta Corporation Limited (Harare)
The sparkling beverage entity is a holding company that has invested in a broad-based portfolio of businesses, which operate throughout Zimbabwe.
Delta has invested over US$600 million since 2010 in new manufacturing and distribu¬tion facilities and plant upgrades.
The entity is currently installing a PET packaging line at a cost of US$10 million, which is expected to be commissioned in 2023.
Dairy sector
The second republic came up with the presidential silage and input scheme with the objective to revitalise milk production.
The Five-Year Dairy Sector Development Plan (2021-2024) is being accelerated and so far raw milk supply has increased from 79,6 million litres in 2021 to 83 million litres.
Imports continue to cover the supply gap to meet the national demand of 130 million litres.
There are 520 smallholder farmers and 200 medium to large-scale farmers that currently supply 98% raw milk on the local market. The dairy industry revitalising programme for heifer imports is yielding results with the sector doubling its capacity utilisation from 34% in 2021 to 60% to date.
Nzenza is the Minister of Industry and Commerce. This is an abridged paper of a report she made to cabinet recently.
Related Topics