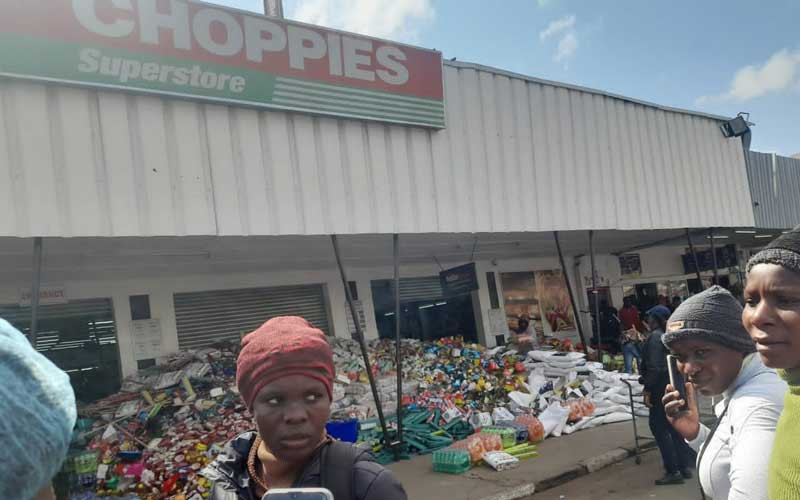 Supermarkets chain, Choppies Zimbabwe has filed an urgent chamber application with the High Court in a bid to reverse a judgment that saw one of its outlets in Gweru being evicted recently, the Zimbabwe Independent can report.
Choppies inked a 10-year lease with Ceembee Private Limited in 2015, meaning it had rights to occupy the property, which is now the subject of a legal tussle, until 2025.
However, court documents indicate that Ceembee later sold the property to Africa Flea Market Private Limited.
The High Court documents cite Nanavac Investment (Choppies Zimbabwe Private Limited) as applicant.
Africa Flea Market is cited as first respondent, with the Sheriff of the High Court cited as the second respondent.
The retail chain argues that the judgment was made without its representation.
It says the Sheriff acted on the strength of an eviction order which was granted by consent in favour of Africa Flea Market authorising them to evict Ceembee Private Limited and any company claiming occupation of the building.
"I (Choppies) submit that the present application satisfies the real and substantial justice requirement and urge the honourable court to grant the application. In particular, the eviction order by consent was erroneously sought and granted in the absence of the applicant," read the Choppies application.
The firm also argued that it was not issued with eviction summons.
"The first respondent did not serve the applicant with the eviction summons in case number HC 3639/23 despite that such respondent was fully aware that the applicant was a tenant who was on the premises when the first respondent sought the eviction order aforesaid.
"The applicant was not aware that there were any eviction proceedings which would affect its rights in respect of the premises. The applicant has been using the premises as a supermarket. As we speak, applicant stock is being thrown out of the premises. The matter calls for the honourable court's urgent intervention," read the arguments.
On the day of Choppies dramatic eviction, reports claimed the big retailer had defaulted on rentals.
Related Topics