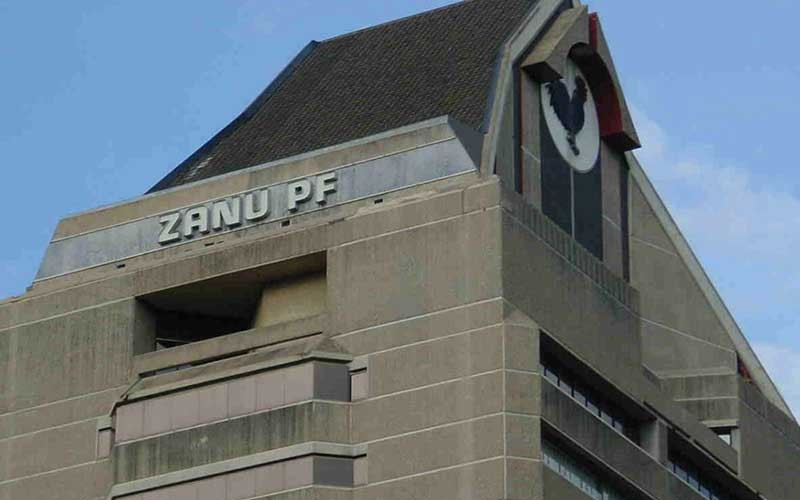 NEW battle lines have been drawn in the ruling Zanu PF as factions within the party start jostling for new portfolios announced during politburo appointments in December last year, the Zimbabwe Independent can reveal.
Party leader President Emmerson Mnangagwa tweaked politburo portfolios while appointing members and creating new positions.
The new portfolios announced by Mnangagwa in December include economic affairs, business development, local government and economic development and empowerment.
The positions will cascade to all organs of the party with the latest battle frontiers reportedly fanning divisions within structures.
Zanu PF has also been afflicted by gross indiscipline among its structures, especially in the youth league and party affiliates.
A flurry of affiliates has emerged since the announcement of such groups as Economic Empowerment Group (EEG), MenBelievED, YoungWomen4ED, Nurses4ED, Teachers4ED and CivilServants4ED, among hundreds of others.
The affiliates and other structures are allegedly on a rampage due to severe indiscipline and soiling the party's name.
Secretary for finance Patrick Chinamasa recently cautioned youths against bringing the party's name into disrepute.
Meanwhile, factional fights and indiscipline reportedly cost Mashonaland West youth league chairperson Tapiwa Masenda who was suspended after a provincial executive committee meeting last weekend.
Masenda was barred from the party together with provincial youth secretary for administration Rudo Munyonga.
In a statement, the party's provincial spokesperson Nigel Murambiwa said prohibition orders against Masenda and Munyonga were issued "following several allegations of misconduct levelled against them".
"His actions as described by the provincial secretary for security do not have a place in Zanu PF under the new dispensation," Murambiwa said.
The youth leaders would be dragged before a disciplinary hearing within a fortnight.
However, party sources within the provincial structures said Masunda's suspension and possible ouster was part of unending factional battles.
"It's a scheme to sideline him during the impending co-option of members who will fill the newly created posts in all Zanu PF organs. These new posts will cascade down the structures, including provinces, districts, cells and branches, so battle lines formed during the restructuring exercises have re-emerged," the sources said.
The factional battles, party sources said, were happening across Zimbabwe.
Masenda is also reportedly not in good books with provincial chairperson Mary Mliswa and is associated with a faction that was opposed to her election to the powerful provincial position.
"He is linked to a faction led by a politburo member and a deputy minister (names supplied) who were against Mliswa's ascendance to the chairmanship," the sources added.
Masenda was also reportedly leading a rebellion against Mliswa using youth league structures and some newly appointed Central Committee members.
However, other sources in the provincial youth league said Masenda and his "lieutenant" Munyonga were causing havoc in the province.
Masenda has since been reported to the police for assaulting a Chinese national in Mhangura.
"Masenda is facing various criminal cases including some reported in Harare. He is facing several allegations including extortion," the sources said.
Masenda is also accused of using blue lights and sirens on his vehicles.
"He is also notorious for refusing to pay toll fees although his party vehicle is not exempted like government cars. He was claiming benefits of government officials or even ministers who are exempted from paying toll fees," the sources said.
Contacted for comment, Mliswa dismissed reports of a tiff with Masenda, including victimisation due to factional fights within structures in the province.
"Should we be ignoring these issues or are we not supposed to reprimand youths when they do something wrong? We expect them to acknowledge when they are wrong and seek forgiveness.
"We are guided by the party constitution, principles and regulations. When such issues arise, we do not work on frivolous allegations," Mliswa said.
She said politicians face a lot of allegations but the provincial leadership had evidence against the duo.
"We use evidence and when it's tangible and if you are cautioned or reprimanded, you must accept and agree that I was wrong," Mliswa said.
The provincial minister said she will not turn a blind eye to such serious allegations as she protects the party.
"People should see the good in Zanu PF. But when such cases emerge, it is not good for the party. We should be seen taking the necessary measures and showing people that we do not tolerate such activities," she said.
Mliswa acknowledged receiving complaints against youth leaders.
"When foreigners are assaulted by our youths and we do not act then they might feel that our systems as a country do not function.
"We should show the world that our systems — judiciary, security and laws — are intact and they protect everyone in Zimbabwe," she said.
Masenda referred all inquiries to the ruling party leadership.
Contacted for comment, Munyonga said her portfolio did not allow her to discuss party issues with the media.
Chinamasa, who is the acting Zanu PF national secretary for administration, recently cautioned youths against abusing the party's name.
He was addressing a national youth league executive council induction workshop held in Harare recently.
Related Topics