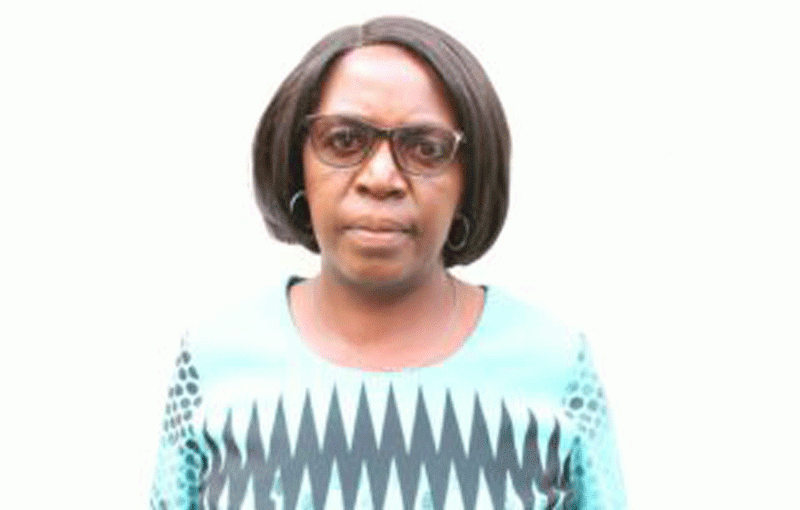 ZIMBABWE has been grappling with power outages for a long time attributed to obsolete equipment while the availability of foreign currency to import electricity has proven to be an albatross. Vandalism of critical power generation and transmission equipment has also made the lives of residents difficult. To get an understanding of the real issues of power supply in the country, senior business reporter Melody Chikono (MC) caught up with deputy Minister of Energy and Power Development Magna Mudyiwa (MM) on the sidelines of the Global Renaissance Investments Zimbabwe's Infrastructure Investment Summit in Victoria Falls last week. Below are the excerpts of the interview;
MC: You said part of the challenge in efficient electricity supply in the country has been obsolete equipment at the main power stations in Zimbabwe. How are you dealing with this issue?
MM: For now, the Hwange Power Station which has six units has only been operating three to four units. The other two units are out due to breakdowns. At times we go down to two units due to breakdowns as most units are obsolete and have lived their lifespan. We have plans to rehabilitate Hwange Power Station at the moment. The plans are at an advanced stage and the rehabilitation is earmarked for all the six units.
MC: So concerning current power shortages, what plans do you have in the pipeline?
MM: As a government we have plans to improve the power situation. We have the Hwange expansion project which will bring 600 megawatts, 300 from unit 7 and the 300 by February from unit 8. So adding 600 megawatts to our generation capacity at the moment will bring the total capacity to about 2 100MW, enough for the country's needs as we implement other renewable projects. We have IPPs willing to do solar projects throughout the country. We have a company from Dubai that wants to do 500MW and the agreement was signed recently and this will add more electricity to the grid. We are also encouraging private companies to have solar energy installed at their premises.
MC: What is the value of these IPPs and other projects in the pipeline?
MM: I don't have the figures at the moment but what I can say is they will add 500-700 MW to our grid.
MC: You have indicated that Hwange 7 may fail to meet the deadline due to some challenges. What are the challenges?
MM: Yes the unit was supposed to be commissioned in November but there are challenges. There are issues of payment with the contractor Sino-Hydro, a company from China contracted to undertake the Hwange 7 and 8 projects. The Zimbabwe Power Company (ZPC) has been in arrears for some time and is failing to clear the arrears due to foreign currency shortages. I think some arrangements have been made that they pay up their arrears and the contractor has since resumed work. Again that project has also been delayed due to Covid-19. But the project is now at over 90% progress judging by what is on the ground. I don't have the details of the exact figures but these issues have been raised to us as the ministry.
MC: You said Zesa has lost 1 282 transformers in the past five years. This is a huge number. Why is the country failing to curb this?
MM: Vandalism is a serious challenge. We get a report of vandalism every day on transformers, copper and aluminium conductors. Considering the number of transformers that means providing protection to all of them is a big challenge. What happens is that vandals attack any transformer when you least expect. But installation of physical barriers is something that ZETDC has not been doing in the past. They were just installing transformers in the middle of the forest.
Vandals would then come and feast on the transformer and it has been a challenge monitoring their movements. ZETDC does not have the technology to monitor its infrastructure but we are working with the Ministry of Higher and Tertiary Education and the University Of Zimbabwe (UZ) on a programme to come up with monitoring equipment. We are encouraging locals to monitor transformers in their areas and some communities have been providing physical security in protecting transformers.
MC: There have been allegations that the installers of transformers have been behind the recent spate of transformer theft. What is your take?
MM: Investigations have been conducted and it has proven that those are Zesa employees. So far we don't have that confirmation. What happens is that sometimes Zesa hires contract workers and when the contract expires, one has to go away. Maybe those contractors then take advantage of their knowledge of the system. We haven't confirmed that they are Zesa people but investigations are ongoing.
MC: In your presentation you said ZENT, the company that manufactures transformers is incapacitated. What are the issues?
MM: Zent at one point was totally incapacitated, failing to manufacture transformers despite having the capacity to do so. The issue is on forex needed to buy the components of transformers, copper wires and other components. These are imported.
I can confirm that Zent recovered funds through a loan and purchased the required components. However they are not sufficient to service the whole nation and the demand for new installations is increasing. Zent is also falling to meet the demand.
Related Topics