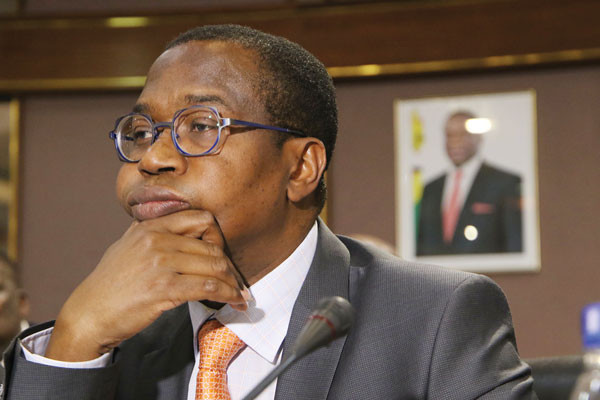 INDISCIPLINE in President Emmerson Mnangagwa's government and accelerated spending as Zimbabwe heads for the polls next year will militate against a 'fallacious' plan to slash inflation to double digit rates, analysts said this week.
Finance and Economic Development minister Mthuli Ncube told reporters on Monday that annual inflation would continue rampaging in the short-term, before plummeting below 100% as the economy responds to his fire-fighting measures.
Zimbabwe has one of the world's highest inflation rates, estimated by authorities at 285,02% last month.
Terrified authorities raced to review government payments to suppliers last month following reports that inflated prices were inflaming inflationary pressures and exchange rate fragilities.
A tough monetary policy regime was also scaled up when the central bank hikes rates to control spending, which was followed by the introduction of gold coins to fight a ruthless black market.
Ncube projected that inflation would drop after "removing the froth in the economy".
"We expect growth to edge up again towards 5,5%. Year-on-year inflation next year will drop to less than 100%," he said.
"We can give you specific figures as we move towards year-end because we keep fine-tuning them. In fact, when I present the 2023 budget in November I should be able to say something about our targeted inflation for 2023 in full," the minister added.
In July, Ncube slashed 2022 growth targets to 4,6% after a below par agricultural performance, which was compounded by global instability.
Economist Chenayi Mutambasere dismissed Ncube's inflation projection.
"This projection by the Finance minister is fallacious," she told businessdigest.
"We have serious fiscal indiscipline in government. The central bank's quasi activities are a representation of fiscal indiscipline. There is still a lot of arbitrage that is taking place as a result of the abuse of the multi-currency regime. Unless the minister is talking about a change in government, I do not see this projection happening," Mutambasere added.
She said the government's sporadic issuance of statutory instruments and lack of public confidence in fiscal and monetary policies would dent hopes of lower inflation.
Other factors militating against Ncube's projection, she said, include global shocks stemming from inflationary pressures, which are likely to stoke recessions.
CEO Africa Roundtable chairperson Oswell Binha said the money the government would spend in next years' elections would blow Ncube's inflation projection completely off track.
"The propensity to spend during the election period has been symptomatic of the government since time immemorial and the government's populist policies during this period could open up the taps," he warned.
Binha said the exchange rate stability, if maintained, could enable the government to reach its inflation target next year.
He, however, warned that it could be temporary when the government removes the suspension it placed on the payment of some contractors and suppliers as it reviews the pricing models of these entities.
Binha said the overpricing by suppliers to the government points to weaknesses in its procurement systems and raises a red flag over the government's fiscal discipline.
However, these positive projections which have not materialised are nothing new. Only earlier this year, Reserve Bank governor John Mangudya had projected annual inflation to end this year at between 20 to 30%. But at a CEO Africa Roundtable meeting held in Harare in January this year, economist Tony Hawkins scoffed at this projection by Mangudya calling it a "dollop of Zanu PF propaganda" before projecting that it will end the year at 100%. However, that figure has almost tripled from eight months ago.
Related Topics