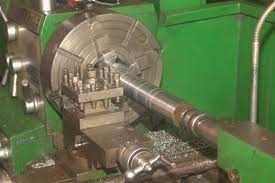 The appointment of Mike Appel Industrial, a division of The Mike Appel Group, as Atlas Copco Compressor Technique's authorised distributor in Zimbabwe just over a year ago, has been a resounding success.
Thanks to this valuable partnership, customers across the region continue to reap the rewards of superior quality product delivery supported by excellent after-sales service.
"There is no doubt that partnering with a company like Atlas Copco, a world- renowned pioneer in compressed air research, technology and sustainability, gives us a competitive edge, evidenced by our healthy supply of new capitaI equipment to Zimbabwean mining and industrial customers during the first year of our distributorship," states The Mike Appel Group MD, Lindsay Chanakira.
"This includes the delivery and installation of two GA250 screw compressors on a gold mine, with reports of satisfaction with both machines, as well as the upgrade of a GA200 compressor from 7.5 bar to 10 bar at a platinum mine."
Alongside an order for a ZE4 blower, Mike Appel Industrial commissioned a new GA250 compressor for a cement giant and also won a tender for the supply of two ZT45 compressors to one of the biggest hospitals in Zimbabwe.
The business relationship between the two companies started in 2015 with Mike Appel Industrial supplying Atlas Copco industrial diesel generators to Zimbabwe's mining, healthcare, agro-processing, construction, manufacturing and telecommunications sectors.
"Mike Appel's exceptional reputation in Zimbabwe's business arena that spans an impressive 72 years is what earned the company Atlas Copco's authorised distributorship," states compressor technique's business development manager, Daryn Jack. "As they have been actively servicing customers in our industry in various other avenues for many years, formalising the relationship by signing them on as our authorised distributor and in so doing, assisting and servicing customers in our portfolio, simply made sound business sense."
In line with the distributor agreement which was signed in October 2019, Mike Appel Industrial supplies Atlas Copco Compressor Technique's extensive stationary electric compressor portfolio of oil-injected and oil-free piston, scroll, tooth, vane and screw type machines as well as preventative maintenance kits and accessories.
The Mike Appel Group's footprint has expanded exponentially since its founding in 1948 to provide precision engineering services to the growing Zimbabwean motor industry. Today, the Mike Appel Group serves diverse markets across the country. Alongside compressors, other areas of specialisation incIude engineering services, the supply of motor spares, generators, lighting towers and solar solutions.
"Our vision to lead in the area of engineering services in Zimbabwe ensures that our approach to all our projects is driven by excellence, professionalism and quality," comments Lindsay.
"Our proud reputation for the delivery of quality products coupled with excellent service from a team of highly trained, experienced professionals to our individual and corporate customers, is augmented by our strategic partnerships with reliable and trusted global brands like Atlas Copco."
Elaborating on the Atlas Copco brand, Lindsay points out that as founder of industrial compressed air back in 1873, the company possesses an unfathomable amount of knowledge and insight which they openly share with industries relying on compressed air.
Moreover, Atlas Copco compressors and spares typically operate beyond their design lifecycle and are accompanied by warranties, translating to lowest cost of ownership for customers.
According to Lindsay, Atlas Copco is the only original equipment manufacturer (OEM) that provides an after-market service for compressors in Zimbabwe so their machines are the preferred brand for heavy industrial applications consequently attracting vast numbers of long-term customers and partners across the country.
"Added to this, Atlas Copco compressors are equipped with SmartLink technology which facilitates remote monitoring of machines in the field," he adds.
Lindsay goes on to laud Compressor Technique's experienced team of technicians that cater to site inspections and preventative and breakdown maintenance for Mike Appel Industrial's vast clienteIe.