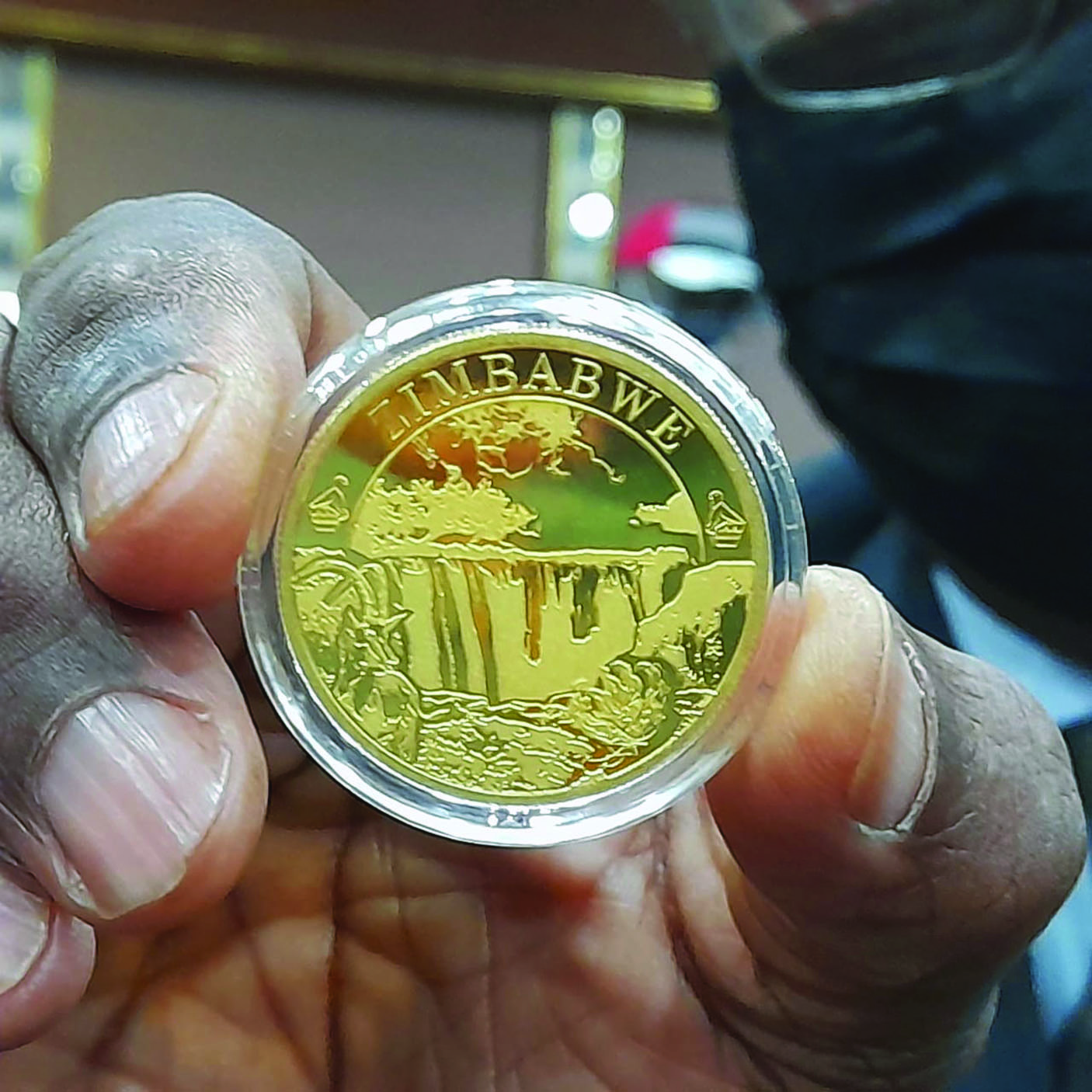 NEWS reaching the masses this week was that the Western-sponsored outfit, the Chamisa Chete Chete, was caught breaking the law, as usual.
Our state media, thankfully, were there to record this latest show of lawlessness by these Western poodles, with the Herald reporting: "An attempt allegedly by the Citizens Coalition for Change (CCC) to smuggle party regalia from South Africa through the Beitbridge Border Post has been foiled."
Thanks to the vigilance of our security forces, the party was caught trying to smuggle dangerous items into the country — 108 t-shirts. To make it worse, the t-shirts were treasonous political messages, such as slogans urging people to vote for another party other than Zanu PF.
We cannot have people smuggling dangerous things like t-shirts in and out of the country. Next time, they should just smuggle gold like the rest of us. Smuggling t-shirts, no. Gold? Why not.
Tallest lies There is much celebration in the country after news that the country will soon have the tallest building in Africa. An alleged investor called Shaji Ul Mulk dragged the country's owner to Mount Hampden to swing a pick axe into the soil and launch what we hear is a US$500 million "cyber city". It will have 250 townhouses, 80 luxury villas, apartment blocks, offices, a mall and a 15-storey tower.
"Many compare this to the Downtown and Sheikh Zayed Road developments in Dubai," the Herald, which never lies, told us.
Who needs our leaders to focus on attracting capital into hospitals and schools when we can be building a new Dubai for those who liberated the country? Tall and shiny buildings are what the country needs. Besides, we need to have Africa's tallest building, because we already have Africa's tallest inflation.
Humiliated Still at the new Dubai, the investor was on television in South Africa telling other investors to bring their money.
"The perception of Zimbabwe itself, that it is difficult to do business, we hope to change that," Ul Mulk said. A patriotic thing to do for your new hosts!
However, back at the launch of the project, there had been a comical reminder that this was no Dubai. While President Emmerson Mnangagwa made his speech, the power went out.
"This is very humiliating. The guys at Zesa do not know the time to do their power cuts. They cannot have this load shedding when we have guests like this," Mnangagwa said. Yes indeed, they should only cut off power for locals.
Kowtowing Mudenda The nation is still in festive mood following the glorious victory of Chief Fortune Charumbira at the Pan-African Parliament.
This week, it was revealed just how much the nation had spent in making sure we win the presidency of the continental snooze fest, a fitting position for Zimbabwe. Jacob Mudenda, the parliamentary Speaker, thanked the country's owner for all the money thrown into the Charumbira campaign.
"In the first round, there was some change of US$300 000 and then in the second round, demonstrating to you, Your Excellency, that we were aware that we should not abuse your generosity, so we were very minimal in our expenditure. Second round, we came again and US$1,6 million was given to us. Thank you very much, Your Excellency," Mudenda said.
No doubt this kowtowing will help poor Mudenda to win forgiveness for that his heinous crime of supporting the right to vote. It got him almost kicked off the feeding trough. It is a marvel seeing him retracing his steps so skilfully.
Zanu PF court In Hurungwe, dozens of people are in trouble for committing a serious criminal offence.
According to one report, some 50 people were summoned to appear before headman Patrick Samuel's court. Their shocking crime: not attending a local Zanu PF meeting. An opposition activist in the area, one obvious sellout called Blessing Mandava, was in the press confessing to the crime. Such audacity!
"I personally had a telephone conversation with the Zanu PF district secretary, headman Patrick Samuel, after getting complaints from our members," Mandava said. "One of our members reported the case at Tengwe Police Station."
Why these activists will want to burden our police with such reports is hard to figure out. Do they really expect a patriotic constable to leave whatever he is doing to arrest a Zanu PF headman for forcing people to attend a meeting?
Surely, lessons should have been learned by now that this will not happen.
Proud Mangudya Now that the gold coin has been launched, the nation should brace itself for cheap products in the shops.
This week, Reserve Bank governor John Mangudya looked very proud of himself as he launched the gold coin, posing for pictures.
Unless one has the memory of a goldfish, the scenes of Mangudya posing with a shiny new coin reminded one of the time he launched the bond coin, in the same venue, just before Christmas in 2016.
"The ordinary person will benefit from the stability that these gold coins will achieve. When there is stability, money will have value and result in stable prices," Mangudya said as he unveiled the Mosi-oa-Tunya to an excited worldwide audience.
Of course, critics do not think that a few gold coins will solve our inflation problem, especially when we will print more phantom Zimdollars ahead of elections to keep throats well oiled. But the rest of us who are patriots choose to believe Mangudya.
After all, what reason do we have to doubt him? He has launched successful coins before.
Chamisa's status Nelson Chamisa, who is being funded by the West to tell the people that they are hungry when they are, in fact, happy because we are building them roads, tried to visit jailed party activists this week.
"Yesterday, I visited the Nyatsime 13 and it was all panic at Chikurubi Maximum Security Prison. They wouldn't let me in because of what they alleged to be my extraordinary 'status' in society. They directed me to the 'highest office' to be cleared. This is just abuse of power," Chamisa said.
The officers unequivocally told him to find another hobby that does not involve disturbing people who are enjoying the fine hospitality of the state. A promotion is in order for these alert prison officers.
Chamisa's party spokesperson Fadzayi Mahere later took to foreign television stations to tell the world that authorities were behaving "as if it is a crime to be CCC and our organisation has been banned". These fancy Harare lawyers need to keep up. Do we all not know that it is already a crime to oppose our liberators?
New CCC logo Speaking of the CCC, Muckraker joins the rest of the world in celebrating the unveiling of the new CCC logo.
Previously, the party was slammed for using a logo that bears the youthful face of its leader. The party has now fixed this. The logo with the face will now only be used for elections, lest people forget who they are voting for.
The new CCC flag looks like the Japanese flag, but with a serious infection of jaundice. But this is neither here nor there. After all, the other reeling party used to have an ailing chicken as a logo, and still allegedly won elections.