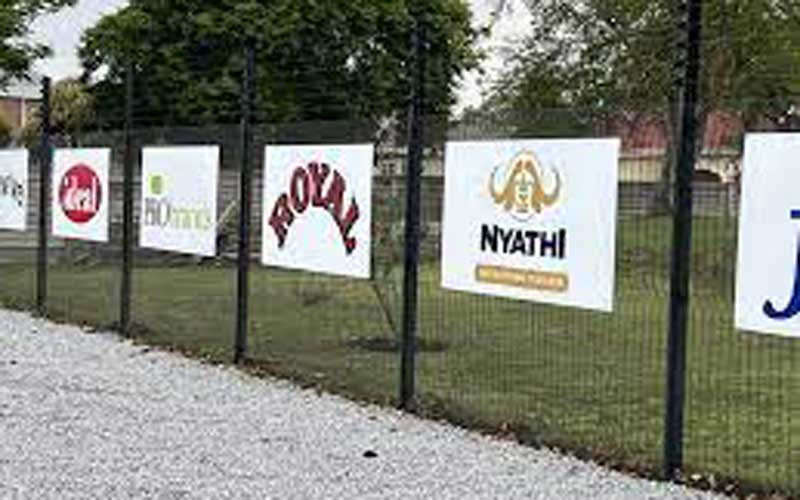 INNSCOR Africa Limited unveiled an opaque beer under the Nyathi brand in its latest analyst briefing last month after injecting US$7,5 million into the project. There is much anticipation as the beer is set to roll out in the first months of 2023.
According to Innscor management, there is enough room to make profit from opaque beer despite Delta Corporation's strong market share in the sector of 86%. Many articles suggest that this could be a worthy rival, but we are also cognisant of similar reports that floated around after some opaque beer brands came into the market a few years back without the expected zest. We think that they may be onto something this time around.
Unlike the overseas market, opaque beer is a popular brew among alcoholic beverages consumed in Africa and accounts for over 65% of alcohol consumed on the continent. In other markets, lager beer (America and Europe) and spirits (Southeast Asia and Western Pacific) dominate alcohol consumption.
In Zimbabwe, both lager and opaque beer drive 63% of total alcohol consumption with Delta driving much of the supply in the local alcohol markets. We also note there are other opaque beer manufacturers in the country, but they collectively hold less than 10% of the industry's market share because of poor corporate governance and production capacity constraints. We reminisce over Ngoda traditional beer that was expected to challenge Delta in the opaque beer market when it launched in 2015. The business, although operational to date, did little to dent Delta's dominance.
Ingwebu Breweries is also among one of these small players and it has been in existence for over a decade.
According to management, its beer holds a 36% market share in Matabeleland where its operations are based. The Bulawayo Municipal Commercial Undertaking (BMCU)'s beverages manufacturing unit is one of the few breweries owned by parastatals that has managed to stay afloat over the years after overturning losses in 2019.
However, the same cannot be said of Kwekwe City Council's Simba Breweries, Mutare City Council's Pungwe Beer, and Gweru Council's Go Beer which have been dogged by corporate governance and solvency issues.
We also add that none of these small players have the weight that Innscor boasts.
Innscor is arguably the largest food manufacturer in Zimbabwe and is quite possibly the only listed player that is more vertically integrated than Delta. The business' reach in the food sector allows it a steady flow of raw materials for the opaque beer while its extensive distribution network could challenge the extent of Delta's reach.
We note that Innscor's management is proven given the group's continued expansion in several of the country's food manufacturing sub-sectors over the last six years despite the volatile macroeconomic environment. Given planned capital expenditure of US$58 million in the coming years, Innscor is also the only player in the industry with enough skin in the game to match Delta's capital expenditure. To top it off, Innscor is one of the few entities that can absorb losses in its sorghum beer operations long enough until its market penetration strategy succeeds.
However, we identify four sources of Delta's competitive advantages that will dull Innscor's possibility of dethroning the Chibuku brand's strong market share. These are (i) a regional footprint, (ii) a strategic shareholder with market expertise, (iii) size, and (iv) taste.
Delta has operations in Zambia and South Africa, and both regional operations manufacture sorghum beer. We cite this as a competitive advantage because the operational diversity adds to the economies of scale, reduces earnings volatility, and provides an additional source of foreign currency regardless of recent losses in its operations in Zambia.
Delta also has decades of years of experience in Zimbabwe's beer market, and it leverages on its main and strategic shareholder, AB inBev. The global brewer has approximately 630 beer brands in 150 countries, and it is the world's largest brewer. We also add that Delta's investment in the sorghum beer exceeds US$45 million to date, and it continues to increase capacity to meet growing local demand.
While the competitive advantages above are considerable, it is the taste that we hold as Delta's biggest edge. A survey done by C+R Research that polled 2 000 Americans revealed that taste was the primary factor that drinkers look for in any beer followed by style and then price. Although this is not definitive, we opine that this largely holds true for the Zimbabwean drinker, save for the priority of price which could rank higher.
We maintain that both Innscor and Delta are trading at apparent discounts to their fair prices. Delta trades at an equivalent of US$0,25 versus a fair price estimate of US$1,03, while Innscor's current equivalent price of US$0,38 reflects a significant discount to our fair price estimate of US$1,68.
We recommend investors to continue accumulating these stocks in the confines of their investment strategy. However, given that Innscor is now exposed to alcoholic beverages, it may fall off the radar of some investors whose religion influences their investment pool of assets.
Mtutu is a research analyst at Morgan&Co. — tafara@morganzim.com or +263 774 795 854.
Related Topics