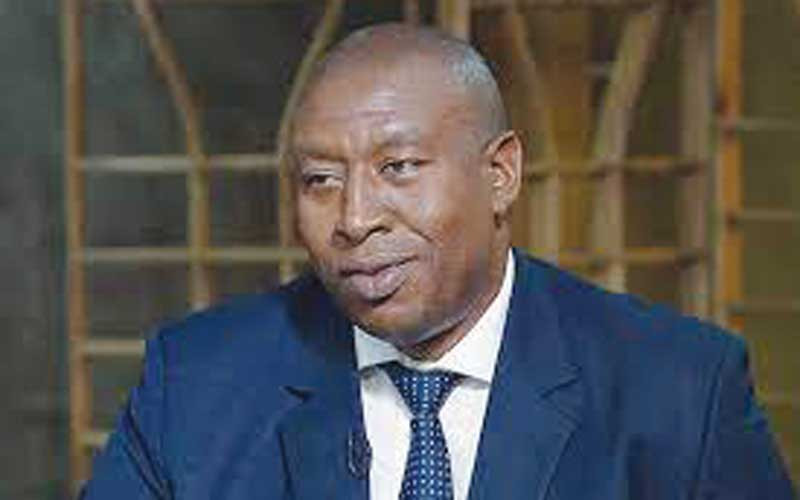 THE Centre for Natural Resource Governance (CNRG) this week struck a tough tone, firing a broadside at Zimbabwe's judiciary for propping up illicit financial flows (IFFs) by failing to hold looters to account.
In a rare move, Farai Muguwu, executive director at CNRG, demanded the overhaul of a web of laws enacted to help Zimbabwe take the scourge head-on, and urged authorities to hold to account layers of "embedded state actors" who are acting as conduits for unrestrained theft and plunder.
He slammed a weak legal framework for abating, instead of standing up to IFFs, mostly from the mining industry, thereby compromising Zimbabwe's capacity to fund its own recovery.
In an interview with the Zimbabwe Independent, Muguwu said the tragedy of weak laws, combined with poor "enforceability", was mutating into a far bigger crisis.
"Existing laws and policies on IFFs need to be reviewed," Muguwu, a veteran who has defended the country's vast mineral endowment for about two decades, told the Independent.
"We need mandatory sentences on organised crime and IFFs, which act as a deterrent. Economically successful nations like Botswana, China, Israel and others, have extremely tough laws to deal with anyone who prejudices the state. This is because for government to perform and fulfil its mandate, it needs resources. A country like Zimbabwe cannot rely on donations to finance its economic recovery when it is itself a net donor to the world through mineral leakages.
"Anyone who colludes with foreign criminals to prejudice Zimbabwe of her mineral wealth, irrespective of their position in government, must face very lengthy prison sentences because their actions directly correspond to hospitals without drugs, an extremely underpaid civil service, road infrastructure that resembles a country that has been at war for several decades, poor service delivery and other problems. These are issues which the Patriotic Bill should have sought to address.
"The judiciary and the Office of the Prosecutor-General have been a big let-down when it comes to combating IFFs. Someone caught smoking marijuana will get a much stiffer penalty than a person caught smuggling minerals."
Muguwu said the battle to combat a surge in IFFs had been undermined by dislocations within vital state agencies mandated to fight cross-border crimes. The result has been a catastrophic outflow of minerals into back-stage markets, when the country should be looking to its resources to resolve decades -long protracted crises.
There have been outcries that sophisticated multinationals have also salted away over 11 minerals contained in platinum.
Authorities have responded by requesting the firms to set up local refineries.
But Muguwu said the entry of Zimbabwean lithium onto the international markets was already giving a fresh dimension to plunder. He said other by-products not contained in platinum were also now exposed to high level plunder.
"Lithium has been added to minerals being looted," he said. "Harare is full of warehouses where criminal syndicates are storing various types and quantities of minerals before smuggling. We now have state-embedded actors at every level and office who facilitate organised crime and mineral leakages. Big question marks remain on who is benefitting from our diamonds.
"This year the country is expected to produce six million carats, of which 15% is gem quality and yet when officials talk of Marange diamonds it is as if they are all poor, industrial quality so as to lower public expectations.
"In the past, the Auditor-General has unearthed serious discrepancies. Gold, chrome, phosphates, black granite and many other little-known minerals such beryl, tantalite and rare earth elements which go alongside lithium (are also being smuggled). The Chinese are only declaring lithium concentrate whilst taking the rest for free," he claimed.
Chinese firms have denied wrongdoing.
"There is need for improved coordination and sharing of notes among the institutions mandated to fight IFFs — Zimbabwe Republic Police, Zimbabwe Revenue Authority, Immigration, etc, to work together to detect organised crime and IFFs. They also need more training and resources to fight IFFs. They need hotlines at mines, border posts, airports, etc, to report suspicious consignments.
"Further, government must reward law enforcement officers who detect and arrest criminals trying to smuggle minerals or trying to conceal or falsify information on mineral exports. Such officers must be rewarded and promoted instead of being transferred to some remote station. They must be invited to have dinner with the President and have their acts of bravery and integrity publicly praised and acknowledged," Muguwu added.
In response to questions from the Independent, the NPA said: "NPAZ is mandated to prosecute all crimes that are investigated by the law enforcement agencies without fear or favour and this includes prosecution of cases involving illicit financial flows. Currently the NPAZ is seized with several cases that were referred by the investigating authorities following an operation during the first quarter in 2021."
The Judicial Services Commission turned down a request for comment.
Related Topics