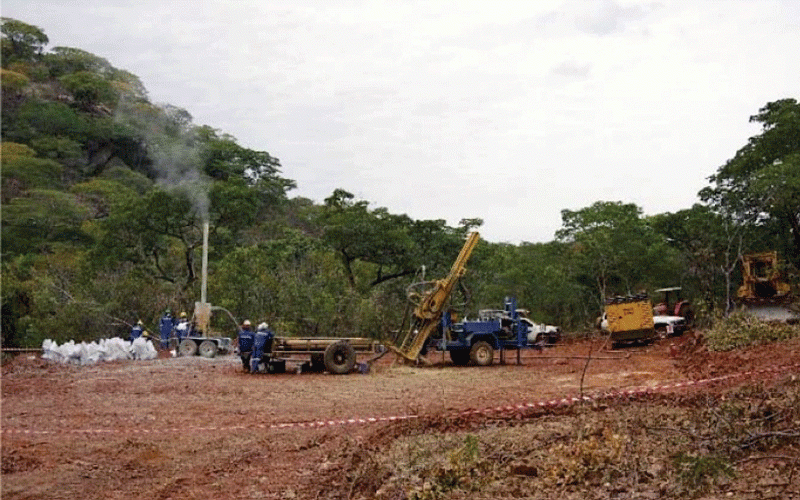 ZIMBABWE'S mining firms are planning to invest in 435 megawatts (MW) power projects this year, as they move to address blackouts precipitated by subdued output from Zesa Holdings, the national power utility.
While giving a rough estimate of power projects underway, Chamber of Mines of Zimbabwe (CoMZ) chief executive officer Isaac Kwesu told Zimbabwe Independent that the industry had taken a position to invest in power to bridge the gap from Zesa.
The bulk of the projects were focusing on developing environmentally friendly facilities to fight climate change, he said. Power blackouts escalated last year, after generation at the 1 050MW Kariba Hydroelectric power plant dropped to critical levels, as water levels on Lake Kariba dropped.
This week, Kwesu projected that power availability would improve during the second half. But he acknowledged that shortages experienced during the first half affected output in several minerals.
"Mining is leading in terms of solar power solutions," Kwesu said. "We have seen significant projects coming up in the gold sector. Caledonia came up with 30MW power projects, which will also assist the national power supply. Mining entities in the platinum sector are also anticipating to come up with a 100MW solar solution this year.
"In the coal sub sector, they want to come up with a 50MW solar plant, as well as the coal fired power generators, which will produce also around 100 megawatts.
"It is our hope that if these projects come to fruition, mining will contribute significantly to the national power grid," Kwesu, who spoke as the industry prepared for its annual mining conference to be held in Victoria Falls next week, noted.
Mining companies have also been importing power directly from regional producers, the CoMZ boss said.
Last month, the Independent reported that authorities had reached out to Mozambican power producer, Gabinete de Implementação do Projecto Hidroeléctrico de Mphanda Nkuwa to secure exclusive power imports for a US$1,5 billion steel and ferro-chrome facility that is shaping up near Mvuma.
Fortune 500 listed Chinese giant, Tsingshang's five million tonnes a year steel and ferrochrome operation was at the time estimated at 60% complete. The company is carrying out its Zimbabwean operation through a special unit called Dinson Iron and Steel Company (Disco).
A Disco official said if the power import deals, which are being spearheaded by Zesa Holdings, are successful, dedicated power would be routed from Tete exclusively for the project.
Zimbabwe claims that the Mvuma plant would be Africa's biggest steel operation, and authorities have been working around the clock to address all hurdles.
"Zesa promised us that they will provide enough electricity," Wilfred Motsi, project manager at Disco, said.
"They are also meeting Mozambique's Mphanda Nkuwa for the supply of power. This means as promised, we will get enough electricity to power the plant."
Gabinete is developing the Mphanda Nkuwa power facility on the Zambezi River, about 60 kilometres downstream of the existing Cahora Bassa Dam near Tete, which also occasionally exports power to Zimbabwe. The firm will shell out about US$4,5 billion to complete the facility.
Kwesu said the industry was determined to support Zesa.
"We can say our industry has been supporting Zesa where they have challenges for them to have a financial muscle to import power directly from the region and we continue supporting Zesa and the government where need arise through our members," he said.
Zimbabwe's largest platinum producer, Zimplats is working on deploying two solar power plants with a generation capacity of 185 MWp for its mining operations.
Zimplats plans to invest up to US$201 million to build its solar power facilities, under an investment strategy set to finance about US$1,8 billion in capital projects over a 10-year period.
Kwesu said the mining industry, just like any other sector in the economy, got a knock in the first quarter of this year due to power outages.
"The situation undermined the potential of the sector in the first quarter. Despite the power outages, the performance was relatively mixed with some exceptions that have been noticed in terms of increased output for specific minerals," Kwesu said.
"But key minerals like gold and platinum group metals recorded some drop in terms of the outturn.
"Without a doubt in the second-half of the year, we are going to see some recoveries as the power situation as we notice is improving. We have power today at our homes and the situation is equally improving in the mining industry," he added.
Related Topics