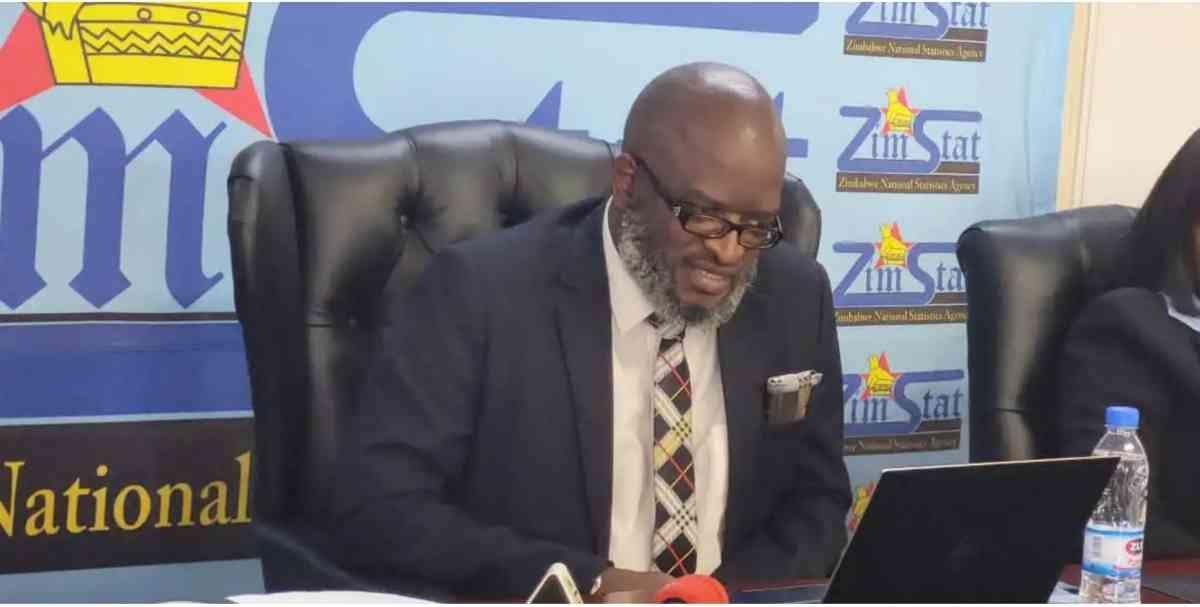 ANTI-GRAFT investigators begun combing through Zimbabwe National Statistics Agency (Zimstat) documents last week, following a swell of allegations linking its top brass to corruption and plunder of State assets, the Zimbabwe Independent heard.
Zimstat director-general (DG) Taguma Mahonde and another executive, whose employment status is queried in a report lodged with the Zimbabwe Anti-Corruption Commission (Zacc) slipped into investigators' radar after whistleblowers alleged top-of-the-range vehicles had been abused by "untouchable" bigwigs for personal gain.
Whistleblowers also alleged there were "dodgy" transactions taking place over school fees allowances by some of the agency's top officials, one of whom admitted wrongdoing when approached by the Independent.
The eight-page paper submitted late last year convinced Zacc to probe the alleged corruption at the agency.
Zacc spokesperson Thandiwe Mlobane this week confirmed that an investigation was now underway, but was not at liberty to give full details.
Mlobane said the probe started on March 2, 2023.
"RRB003867 dated 2 March 2023 refers and the matter is now under investigation," she said.
However, the Independent understands that at the centre of investigations were the status of three vehicles that whistleblowers alleged were converted to personal use by Zimstats top brass.
The report also alleged that a top Zimstats executive misappropriated funds donated by the Reserve Bank of Zimbabwe (RBZ) to help the agency bolster its vehicle fleet by an additional eight cars.
While it did not say when the transgressions took place, it also alleged that the misappropriated funds were also supposed to be used to purchase 150 motor bikes for the agency.
"The DG is abusing the name and reputation of the Office of the President and the party (Zanu PF) for his personal benefit," the whistleblowers alleged in the report submitted to Zacc. "He is ever boasting that he is highly connected and untouchable. He is abusing agency vehicles, fuel and travel and subsistence allowances.
"Currently, he is in possession of five agency vehicles, two personal drivers for his private use, which is outside the provisions of good corporate governance practices as a good corporate citizen.
"The RBZ donated money to purchase eight vehicles and 150 bikes for the agency's operations, and (an executive) misappropriated the funds on non-capital expenditure purchase — DG's SUV Land Rover 4.0 Registration number AFH 2919 — without Treasury concurrence.
"This is contrary to the provisions of the Public Finance Management Act and the Public Procurement and Disposal of Public Assets Act.
"This is on record for verification. Treasury released funds for recurrent expenditure, including allowances, but was used to pay for laptops, furniture and other office equipment.
"This is financial misconduct in terms of Section 85 and 86 of the Public Finance Management Act. The finance director is employed on a contract basis, which is renewable annually as from 2018 and has benefited (from) two vehicles ... as a retirement package.
"Other directors and senior officers, who served the agency for more than 20 years and retired … got nothing. Some of the directors passed on due to stress. The concern is that a director employed on an annually renewed contract has been awarded two vehicles, including a donor funded project vehicle, for services rendered in less than five years. This is abuse of government vehicles," part of the report reads.
The damning allegations culminated in the alleged victimisation of some senior staff and the eventual dismissal of others, according to documents seen by the Independent.
In October last year, a senior Zimstat employee, Blessing Huragu petitioned President Emmerson Mnangagwa and other authorities, accusing Mahonde of harassing whistleblowers to conceal what he claimed were corruption cases at the institution.
In his letter to Mnangagwa, Huragu, a former ZimStat cost and management accountant, accused Mahonde of setting up a committee to fire suspected whistleblowers.
When contacted for comment last week, Mahonde said: "Everything is very true. Kindly proceed and publish."
Related Topics