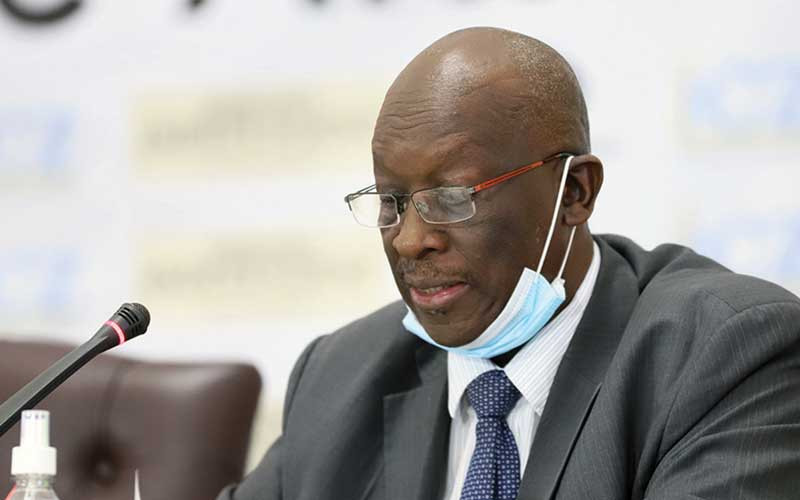 THE government is considering an institutional and legal framework towards transforming the current ownership model of state-owned enterprises (SOEs) and parastatals to unlock value.
In October 2020, as part of reforms to make SOEs and parastatals efficient, the government announced it was evaluating the ownership model of these entities.
Since 2018, the government has been on a drive to reform SOEs to get them back to their initial gross domestic product (GDP) contribution of 40%. This included partial and full privatisation of the 107 state-owned companies, the bulk of which are insolvent due to corruption and poor governance.
The proposed legislation was announced in a speech by the Deputy Chief Secretary responsible for Policy Analysis, Coordination and Development Planning in the Office of the President Cabinet (OPC), Willard Manungo, at the CEO Africa Round Table annual conference in Victoria Falls yesterday.
"The government-sanctioned an engagement of a consultant to undertake a study for the review of the SEPs (state enterprises and parastatals) ownership model in Zimbabwe. Pursuant to this, the government engaged a consultant upon receiving financial support from the African Development Bank (AfDB) under the institutional support for State Enterprises Reform and Delivery Project.
"In considering the study findings and recommendations developed by the consultant, the government invited SOEs experts from African Peer Review Mechanism and World Bank to give technical advice on SOEs ownership models and other countries' experiences," Manungo said.
"Government shared its views and interest with the consultant who then advised the government to embrace a hybrid central ownership model. Government is currently considering an appropriate institutional and legal framework for the implementation of the desired SEPs ownership model," he added.
According to research by the Organisation for Economic Cooperation and Development, most countries have either adopted a centralised model for state ownership, established a central holding company for a significant portfolio of SOEs, or created a central coordinating agency.
Such centralised units are tasked with overseeing the performance or coordinating governance procedures throughout the SOEs sector.
However, some nations have a highly decentralised structure where line ministries control SOE ownership with no central organisation in place, which is the case with Zimbabwe.
Explaining how it would work locally following his announcement, Manungo said basically SOEs would not be sectorised under line ministries, but rather based on the nature of the entities.
"What we are looking at are multiple entities that are centralised and one format, if one could draw from other best practices, could be to group the entities into those that are strategic, those that are regulatory and those that can remain under various line ministries.
"Entities that are, for example, largely financial could operate under say our national Treasury; so it could be a hybrid framework which is what our President (Emmerson Mnangagwa) is considering," Manungo said.
He said this hybrid formula could then have a centralised agency assuming a shareholding ownership function freeing the line ministry to focus on just policy oversight over SOEs.
"What is happening now is that you have establishing Acts for individual entities and line ministers exercise the shareholder ownership function over and above the policy oversight," Manungo said.
He said this formula triggered inconsistency in terms of performance, therefore implementing a hybrid situation, would allow the ownership function to be split into a centralised agency and the line ministry.
Related Topics