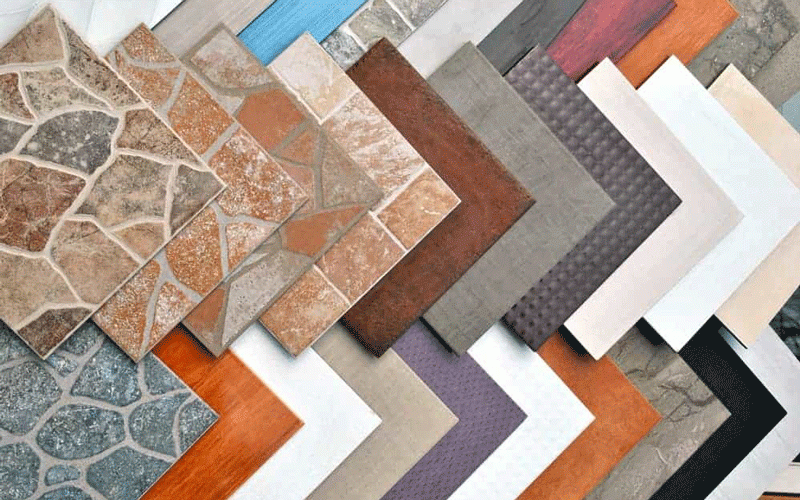 A MAJOR Chinese tiles producer has approached Zimbabwean authorities to slash taxes on imported raw materials and act on a tax on exports to neighbouring Zambia, official papers showed.
Sunny Yi Feng Tiles Zimbabwe, which in 2018 rolled out a 900 000 square metres per month high-tech facility near Norton, said in papers filed with the Competition and Tariff Commission (CTC) that it was important for authorities to act on the taxes in jurisdictions on both sides of the Zambezi in order to defend its turf.
Zimbabwe has been a flashpoint for harsh taxes and high doing business costs.
The Southern African economy has been working around the clock to tackle investor concerns, but progress has been slow, triggering subdued foreign direct investment inflows.
However, in the case submitted by the tiles maker, the CTC appeared to stand by the resolve of authorities in Harare and Lusaka.
It said in a verdict produced in its first quarter newsletter "the 5% surtax charged by Zambia is a domestic tax (internal taxes), and there is policy space under Sadc (Southern African Development Community and Comesa (Common Market for Eastern and Southern Africa) to administer...it as it affects both imports and Zambian produced similar products.
"The effect of the surtax is uniform for both Zambian imports and locally produced goods.
"While there is need to protect the Zimbabwean tile industry, the threat is mainly emanating from within the Sadc and Comesa regions where there is no policy space to increase duty," it said in the newsletter.
Zimbabwe and Zambia are both members of Sadc and the Comesa trade block, which are moving towards a common tariff, under a broad regional drive to improve intra-Africa economic ties.
The CTC said maintaining duties at the status quo would be critical to protect domestic producers, many of who have been pushed to the brink by an overflow of cheap imports.
Protectionism is a practice increasingly being pursued even in some advanced economies, and has been prevalent in some common markets.
"Some of the raw materials requiring duty reduction are manufactured locally whilst others are imported," the CTC said.
"To encourage local sourcing of these products and value chain strengthening, there is need to maintain the duty status quo for products which can be sourced locally."
It said there was no need to adjust import duties. "Local and imported tiles have insignificant price differentials. Zimbabwe is Zambia's major export destination for tiles.
Local exports into the Zambian market are minimal hence the need to address this scenario to tilt the trade in Zimbabwe's favour," the CTC said.
"Sunny Yi Feng has a huge tiles inventory and is also expanding operations through adding other lines such as plates and cups.
From investigations, it was noted that there was need to assist local industry by reducing the quantity of imported tiles into the country and reducing duty on those raw materials where there is no local production."
The CTC said it made appropriate recommendations to the Ministry of Industry and Commerce for its consideration. These recommendations included trade remedies regulations review and capacity building for government officials and domestic industry.
The CTC said capacity building initiatives should result in the domestic industry lodging complete applications for investigations whilst the commission would effectively and efficiently conduct the investigations.
It said a consultant was engaged to review the regulations, build capacity of stakeholders, review current regulations and recommend and also draft improvements that ensure effective trade remedies investigations.
In the process, the consultant worked with stakeholders and benchmark with international institutions that have succeeded in trade remedies investigations.
"The commission is currently benefiting from the technical assistance to the Zimbabwe Economic Partnership Agreement Support Project funded by the European Union, to review trade remedies regulation namely the Anti-Dumping, Countervailing and Safeguards Duty Regulations," the CTC said.
"Review of the regulations will inform trade remedies investigation processes. In addition, the project also built capacity of the commission's investigators, senior government officials and domestic industry to effectively respond to unfair trade practices."
Sunny Yi Feng has an installed capacity to produce 900 000 square metres of tiles per month and is currently producing 700 000 square metres of tiles per month or at 78% capacity utilisation, according to CTC. It sells 60% of its current production in the local market and 40% is exported mainly in the Sadc region. Its major import competition emanates from South Africa, Zambia and China.
Related Topics