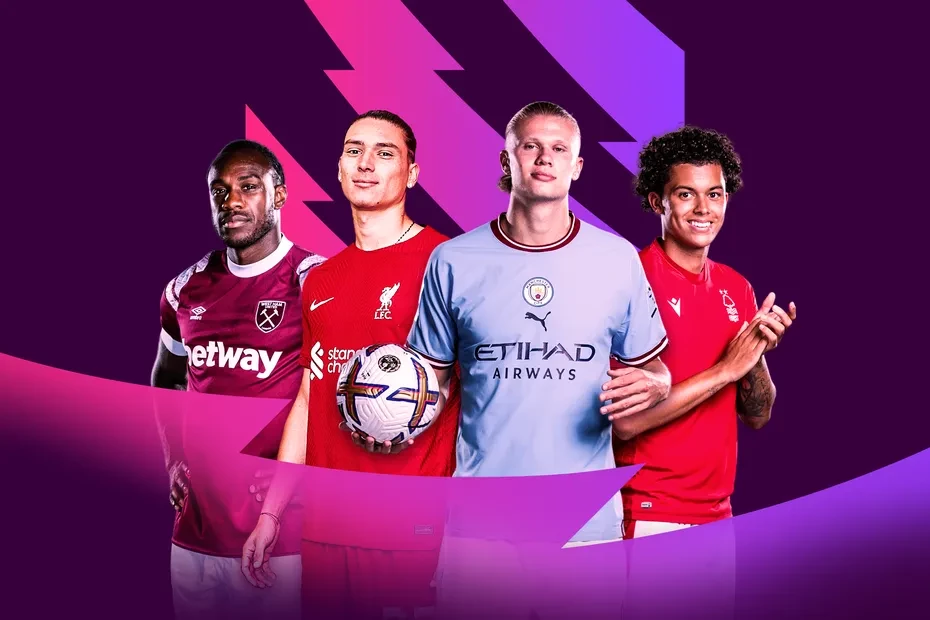 THE major leagues didn't waste time in getting back to business after the break this year for the Qatar World Cup.
With the exception of the best run Bundesliga, who have taken their traditional month-long winter break, the other leagues decided that they couldn't afford any further delays to the domestic season, and rushed headlong back into action.
I personally wish that there had been a universal decision to delay the start of the resumption of the domestic leagues.
It would just be proper and fitting to salute the World Cup winners, soak and digest the magnificence of what has taken place in Qatar and furthermore, give the players a chance to recuperate and repair themselves both physically and mentally.
The impression I have is that the big European leagues viewed this winter World Cup as an aberration, an abomination, an absurdity and something that they could've done without.
My view is somewhat different and I wish that all could have come on board and unanimously fully embraced the idea of a winter World Cup.
It's a pity because on close introspection, this has hands down been the greatest World Cup ever.
I have always felt that a World Cup in the middle of a season is the best opportunity at getting the majority of players in prime physical condition for football's biggest prize and Qatar 2022 proved it.
That second winter World Cup may remarkably happen sooner rather than later.
Cristiano Ronaldo's arrival in Saudi Arabia might help transform the desert nation into the new footballing oasis of the world.
Should his presence succeed in bolstering the image of the Saudi League in attracting other stars and ultimately securing them the vote for the World Cup in 2030, it will grant him the ultimate camel status and freedom of the entire Middle East!
While CR7 gets his new career off the ground at Al Nasr, it's back to business in the EPL.
For Liverpool that means the continuation of the run of pathetically poor performances that beset them before the World Cup break.
The team seems jaded and lacks sparkle while manager Jurgen Klopp himself for the very first time since he arrived at Anfield, appears frustrated, lacklustre and lost and as if he'd rather be elsewhere.
I believe that Klopp has been spared the winter glare only because over at Chelsea, Potter is in an even bigger mess.
This is a man who after I applauded him for his understated but effective early successful start to his Chelsea reign, now has the side in total disarray.
Chelsea fans are scratching their heads in disbelief as they watch the team that just a couple of seasons ago were proud conquerors of Europe now looking disheveled, disjointed and an utter disgrace.
Over at Manchester United, there's finally peace and calm as Erik ten Hag's reign takes shape.
He's instilled order and discipline and it's amazing how these two ingredients can positively impact a dressing room, a team's morale and confidence.
With CR7 consigned to the oil heap, only Maguire is nervously regularly looking over his shoulder these days.
He needn't worry though because Erik ten Hag will, contrary to the unnecessary commentary coming from Rio Ferdinand, give him regular playing time when he deserves it.
Personally I only know of one football club and that is Manchester United where all the former players believe that a career at the club entitles them to a permanent voice in the way the club is run.
For goodness sake Rio, call it quits.
You have had a long distinguished career at the club but for crying out loud, give the boss and the players a chance without the constant interference and harassment yourself, the Nevilles and Roy Keane continuously exert on the club.
I am submitting this article before the big mouthwatering Manchester match up and have a hunch that Erik's boys are going to give a statement standout performance.
If indeed they do get a positive result, Erik ten Hag will garner himself the requisite, required unhindered, untroubled management of the football club until the end of the season.
He may also be able to convince the club to part with some cash for a desperately required striker. New Dutch arrival Weghorst please note, much like a dental filling, is only a temporary answer and cannot be viewed as a long term solution.)
Right now they are a Rashford injury away from a goal drought.
The margins are wafer thin but if Rashford had not stepped up when it mattered this season, then Erik ten Hag might already have been a managerial casualty.
Paradoxically he now stands on the verge of being the next great Manchester United manager.
As one Manchester club ascends to the summit, are we witnessing another plummet downwards?
A chastening comprehensive 2-0 defeat in the Carabao cup at the hands of the lowest ranked EPL club Southampton on Wednesday is followed by a run of challenging matches up ahead with the Manchester derby followed by a tricky Spurs assignment.
It's possible that by this time next week, City could realistically be out of the title race and staring down the barrel of a trophy less season.
I'm not saying it's an absolute certainty that City will drop points in this period but one thing I assure you is that Pep is under the kind of job security pressure that he alone in this universe of football managers has never had to face previously.
Guardiola was brought in to win trophies and of course, aespecially the Champions League.
That particular cup has proved extremely elusive and perhaps even Guardiola is starting to believe that maybe it's not destined for him again.
He was successful with mega star studded Barcelona in their Messi prime, winning the Champions League in 2009 and 2011.
However Pep has since failed to win the Champions League at both Bayern and Manchester City with arguably the greatest assembly of talent available to him during the spells he has been in charge of these clubs.
If Pep fails in the Champions League as I expect him to do so again this season and if additionally he fails to win a domestic trophy, I have a hunch that Manchester City are going to seriously weigh up their managerial options.
This of course comes in the wake of their signing of the most prolific striker to arrive on English shores in Erling Haaland.
While the Norwegian will ultimately break goal-scoring records this season, it will be rendered meaningless if he does so in a season without team success.
Till the next time folks I leave you with this…..let's consider the genuine possibility of Guardiola's City relinquishing their EPL crown.
Throw in the mix,a further failure in the Champions League.
Under such circumstances, I believe that Pep Guardiola may be asked to leave a managerial position for the very first time in his career.
He will of course have no shortage of suitors and may, like his old adversary Jose Mourinho, decide to explore Italy.
Mind you, he may decide against such a move as perhaps that may trigger negative memories of his time at Brescia as a player where he was found guilty of doping.
He subsequently years later after retiring, managed to clear his name although isn't it amazing how football's greatest active manager has conveniently had that chunk of his life almost mysteriously disappear from any mention anywhere by the media as if it never happened.
Meanwhile Diego Maradona is still being hounded and persecuted in his grave! Pep, I respect you and truly admire you, but I'm just saying…..
Related Topics