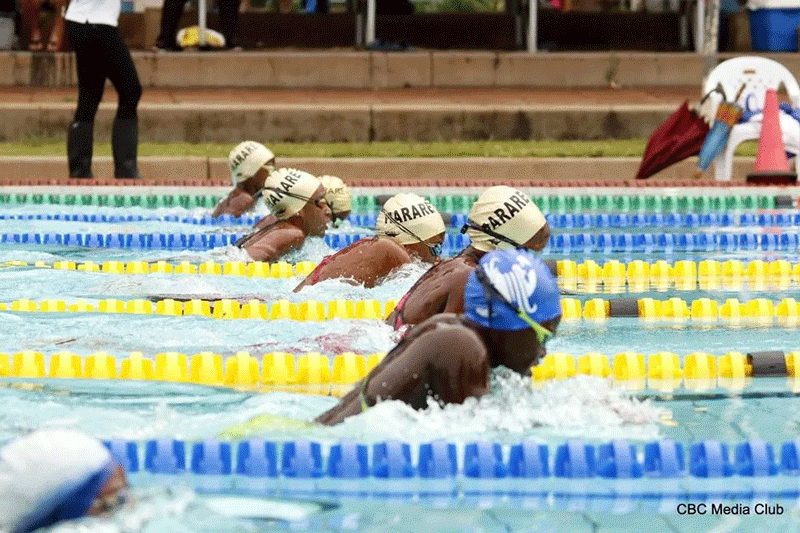 ZIMBABWE swimming coach Masi Takaedza has called for more resources to be channeled into the sport following a poor performance by the team at the XV CANA African Swimming Championships at Menzah Olympic Pool in Tunisia where athletes from 29 countries converged for the event.
Four Zimbabwean athletes took part, that is, Liam O'Hara, Quintin Tayali, Cory Werrett and Brett Jones with only Quinton Tayali managing to set his personal best time at the championships.
South Africa dominated the event, which ended on August 30, where they claimed 40 medals, of which 20 were gold.
Zimbabwe failed to win a single medal, let alone reach the finals of any of the events the swimmers participated in.
In an interview with Independent Sport, Takaedza said though the championships were good for the growth of the young swimmers, the poor results show that more still needs to be done for the development of swimming.
"It was a good experience for the team. In total, we took four boys to the championships and had three new boys competing at this level for the first time. It was a much better organised event," Takaedza said.
"The swimmers' performances were not as good as we anticipated. We only had one finalist which is a bit worrying but, on a positive note, they were close to their personal best times."
"For me, our biggest challenge is to train throughout the year. This gala comes when we are in winter and with no warm pools, it's hard for our youngsters to train properly. Despite the results on this tour, the future is bright for Zimbabwe swimming," Takaedza said.
Meanwhile, Cory Werrett is in Lima, Peru for the FINA World Junior Championships where he took part in the 100m breaststroke event on Wednesday. He will also compete in the 50m freestyle, 100m freestyle and 50m breaststroke.
Follow Magreth on Twitter @MagrethRuzvidzo.
Related Topics