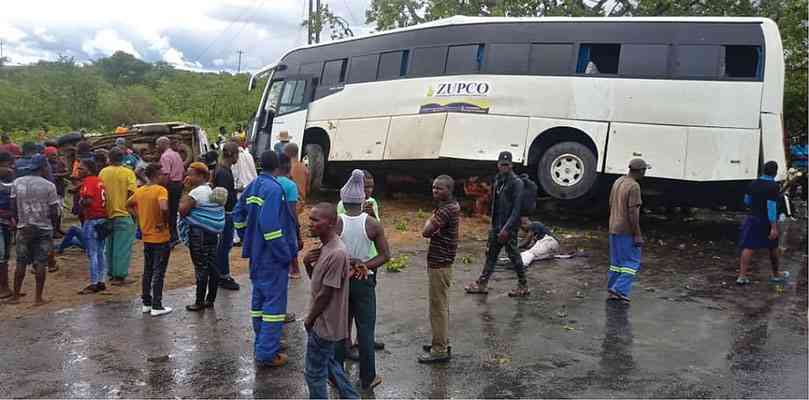 In my village, there was a rich man who helped people in establishing small businesses. He did this by offering knowledge on how to operate the business as well as with capital.
He helped in establishing several small tuck shops which later bloomed into chain stores in various growth points and business centres.
He supported the businesses in their infantry and after two years they were supposed to be self-sustainable that not only will they pay back the money lent but be profitable enough to open other businesses.
This is the case even with nature. A mother can only feed a baby on milk for so long, after some time the baby is supposed to be self-sustainable. The Zimbabwean government seems to be going against the tide and nature.
Government subsidies are grants that aim to keep market prices lower than market value. In some cases, the government promotes lower-than-market prices by reducing a business's tax burden on products or labour. Government subsidies are supposed to help companies gain additional business and help consumers with low prices.
The Zimbabwean government has been subsidising a number of projects for a very long time. For the purposes of brevity, this article will look at the Pfumvudza and Zupco subsidies.
When a subsidy is put in place, it's important to consider not only the impact of the subsidy on consumers and producers but also the amount that the subsidy costs the government and, ultimately, taxpayers. Governments cannot give money to certain industries, businesses or people without first taxing citizens to obtain the money
This means that all government subsidies come with the hidden cost of taxation. Ultimately, taxpayers will have to pay higher taxes in order to fund government subsidy programmes.
In 2019, the government introduced the Pfumvudza Scheme and Command Agriculture.
These were meant to help subsistence and commercial farmers. In 2020, the Herald published that Pfumvudza is the path to self sufficiency. In 2020, $4 billion was channelled towards Pfumvudza, and in 2022, ZWL20 billion has been channelled towards the same. In Command agriculture the same amounts are being disbursed.
The normal situation would be disbursement of grants from the government once, then the project becomes self-sustaining. Command agriculture was meant to assist commercial farmers find their feet. Huge amounts of money have been disbursed over the past four years.
Zupco buses
The government also introduced the subsidy to public transport, over 500 buses have been reported to have been bought so far. According to Economics Online, government intervention to resolve market failures, and to manage the macroeconomy, can fail to achieve a socially efficient allocation of resources.
Government failure is commonly defined as a situation where government intervention in the economy creates inefficiency and leads to a misallocation of scarce resources.
With the huge amounts of money that have been spent on Zupco, Command Agriculture and Pfumvudza, they should have been self-sufficient by now. These projects continue to be sucking from the government coffers, spending taxpayers' money.
The problems with subsidies are that, even with good intentions, most parastatals are not applauded for maximising consumer value, they are also not penalised for taking unnecessary risks or failing to minimise costs.
In business, companies use price signals and profits to make decisions. When a company incurs losses, the shareholders and investors lose.
In government-owned companies decision makers are not bothered by such and when the government fails, taxpayers lose.
Private companies do not waste resources on projects that do not make economic sense.
Even though the government must provide public goods, free rider services, it must be economical otherwise it is a huge cost to the taxpayers. The Zupco and agriculture subsidies are supposed to be self-sustainable, so focus can be placed on other areas of concern.
The other problem with subsidies is that policymakers are political beings who usually have political and parochial interests in mind when creating and sustaining subsidy programmes. Several reports by economists have shown that government officials benefit from subsidies under the guise of working on behalf of the public good.
Politicians aren't driven by the profit motive as with the private business.
Corruption allegations on the subsidised projects.
The media has been awash with corruption allegations pertaining to the subsidised projects. There are many scandals around the procurement and the management of Zupco buses.
It was alleged that Landela Company made a profit of ZW$154 000 per bus on the 162 buses that were purchased on behalf of Zupco.
This is the same case with the heavily subsidised agriculture sector. There are a number of corruption allegations and leakages.
According to Tendai Biti`s interview with News Hawks, there is a need to put a cap on domestic debt because Command Agriculture is a parallel budget.
In 2017, Command Agriculture spent US$2,7 billion when the national budget was US$3 billion. In 2018, Command Agriculture spent US$3,5 billion when the national budget was US$3,5 billion. In 2020 Command Agriculture spent US$6,8 billion when the national budget was US$4 billion.
The budget for Command Agriculture is bigger than the national budget and yet it is not approved by Parliament. A parallel government is being run elsewhere and you can't run a country like that." The Auditor General also flagged out anomalies
Conclusion
There is a need for performance-based grants. There is a need for continuous evaluation between the money being spent and the social benefits being realised.
There should be a time frame on the businesses that receive government grants, to be self-sustainable to the point where some of the profits are used to improve service delivery.
There is need for increased fiscal transparency and adherence to the Public Finance Management Act.
Mutowekuziva is a registered legal practitioner. She has keen interest in human rights, development and governance. These weekly New Horizon articles published in the Zimbabwe Independent are coordinated by Lovemore Kadenge, an independent consultant, past president of the Zimbabwe Economics Society (ZES) and past president of the Chartered Governance & Accountancy Institute in Zimbabwe (CGI Zimbabwe). — [email protected] and mobile No. +263 772 382 852.
Related Topics