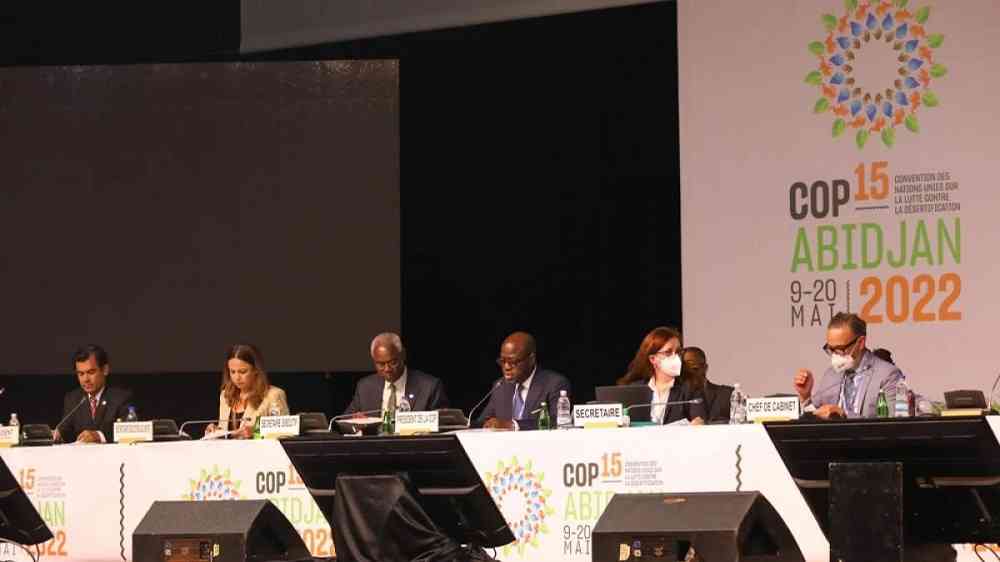 THE topical conference of parties (COP) that have taken place before emphasised one climate action strategy or the other. Still vivid in the minds of many people is that it points towards meeting the emission targets. This also includes transition to low carbon economies and renewable energy systems, among others. All these unfinished tasks paint to a gloomy COP 27 in Egypt at the end of 2022.
While everywhere on the continent, it is all Pre-COP27 gatherings, with every stakeholder, organisation or bloc, trying to map and spell out the best possible climate ambitions and outcomes that they desire. The most recent one is the Pre-COP27, Africa Climate Week, held in Gabon, which became more popular with youths from all over Africa. The other Pre-COP27 gathering is underway in the DRC, mostly focusing on the academic side of climate change, in which researchers from all over Africa are making presentations with the theme being the impacts of human activities on the African river basins. These are efforts by a variety of stakeholders to fine-tune and prepare themselves for the COP27 in Egypt at the end of the year.
Without trying to be on the negative side every emerging conference of parties, always create hype and euphoria. That is normal human behaviour commensurate with the demanding environmental expectations on a global scale.
The African continent always try so hard to make positive impact on these annual COPs but regrettably, the continent has always been short-changed by the main polluting nations, which have invested a lot in carbon emissions, made huge profits and built empires from climate injustices.
Surely, if all these efforts in which the continent of Africa invests in planning for these UNFCCC COPs is anything to go by, outcomes would be pointing towards the continent's positive goals and solutions, central to its desires. The questions that climate experts and stakeholders would ask are: are emission deadlines possible or are they still necessary anyway or it is now emissions galore with the Russia-Ukraine war being propagated as a scapegoat? The conflict has literally opened doors for full-scale fossil fuel burning and pollution.
Alarmingly, countries that were in the forefront of advocating for keeping fossil fuels underground are now making a dramatic U-turn, hinting on using fossil fuels once again. Now that the stage is set for full-scale fossil fuel burning, one wonders what the language at COP27 would be like.
With the events pointing to a possible null-COP27, not capable of producing people-centred outcomes and deliverables, further widening carbon emission inequalities and gaps. With the global emissions appearing to have doubled, climate goals and action strategies are more at stake than ever before. What this simply means is that for developing countries, it is now back to energy poverty and emission-wide gaps affecting the continent in a big way. The world can burn once again, with all the gains that have since been realised up in smoke.
Renewable energy production and transition to low carbon economies need to be sincerely revisited and mapped. This is important in saving the planet from total collapse and the ecocide ramifications need to be avoided at all costs. What the Russia-Ukraine war has managed to do is to expose the contradicting, ambivalent and inconsistent double speak.
With climate-induced loss and damage at the heart of Africa's newly found bargaining power, the aim of realising financial support and compensation, rich nations with a tradition of polluting are dismissing loss and damage while advocating for insurance.
Related Topics