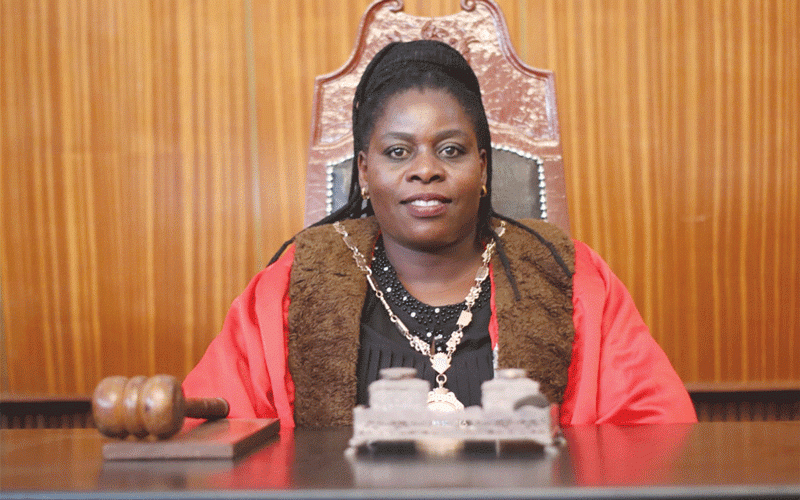 Ward 8 councillor Sophia Gwasira (Citizens Coalition for Change, CCC) became Zimbabwe's second woman to be elected mayor after landing the post uncontested in Mutare yesterday.
She becomes the second female councillor to be appointed mayoress after Angeline Kasipo, who was elected ward 10 councillor and Kwekwe mayoress on an MDC Alliance ticket in 2018.
Her election also came after senior CCC leaders Ian Makone and David Coltart won mayoral elections in Harare and Bulawayo, respectively.
The CCC won convincingly in the three cities in the August 23 harmonised elections.
Makone won the council seat for Harare's ward 18, while Coltart, who had already been endorsed by party president Nelson Chamisa, was elected Bulawayo's ward 4 councillor.
In Harare, Kudzai Kadzombe was elected deputy mayor, while Donaldson Mabutho won the deputy mayorship in Bulawayo.
Mutare's ward 12 councillor, Cloud Nengomasha was also elected deputy mayor uncontested.
In his maiden speech, Makone acknowledged the work done by outgoing mayor Jacob Mafume promising to continue with his projects.
"I want to start by acknowledging the great work that was done by those who had occupied this position, the outgoing mayor Jacob Mafume and Harare residents," Makone said.
"We will bring life to this city and we will also look at the cash flows as I work side-by-side with the deputy mayor."
He also pledged to deal with people who abuse council resources for own benefit, adding that he would resolve waste management and water challenges affecting the capital city.
Coltart reiterated his pledge to clean the city by adopting a zero tolerance approach to corruption putting staff and colleagues in council on notice over graft.
He said Bulawayo's glory could only be restored when residents work together, regardless of their political affiliation.
"We allowed our city to degenerate, it is dirty, it has potholes. We are all conscious of allegations of corruption affecting this city. As a mayor I want to state that I will adopt a zero tolerance approach to corruption. Mr Town Clerk, it also applies to full-time members, so we are all under notice," he said.
Coltart also indicated that council would review contracts that were awarded clandestinely to benefit certain individuals.
"As a short-term measure, we will deal with water challenges and we need to plan for the El Nino anticipated crisis. The mayor's office has been denuded, my appeal to the government is that it must not put obstacles in our way," he said.
Related Topics