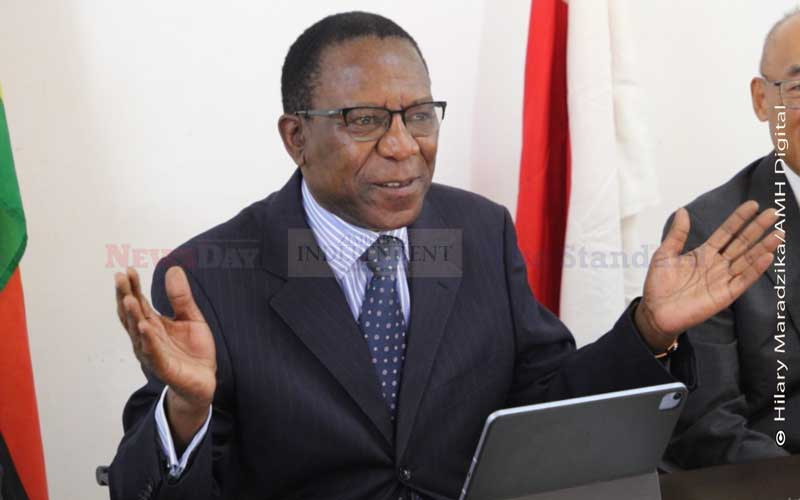 THE recently-gazetted Zimbabwe Electoral Commission (Zec) delimitation report contains hundreds of fake coordinates of polling stations, some located outside the country, according to data analysts.
Data analysts, Team Pachedu, linked some of the coordinates to southern African countries, oceans and Madagascar.
Team Pachedu also accused Zec of creating duplicate co-ordinates in some parts of the country.
"We have found hundreds of Antarctica co-ordinates in the final delimitation report," Team Pachedu said.
"Zec falsified many co-ordinates in the report claiming they are from Zimbabwe, yet they are not.
"We also located the final delimitation co-ordinates in neighbouring countries from as far as Chitambala in Zambia to South Africa, and even in Swaziland. Zec owes Zimbabwe an explanation.
"Chiredzi is also in the Indian Ocean. Zec used fake co-ordinates located outside Zimbabwe's UTM Zone 36S, but in the Indian Ocean, east of Madagascar."
In an interview with NewsDay, Team Pachedu said Zec was in violation of the law by publishing fake co-ordinates.
"The main focus is on the Constitution and what it says. It is illegal for Zec to publish fake coordinates. By law political players must be able to know all ward boundaries and again these maps have not been published in required format," the data activists said.
Zec deputy chairperson Rodney Simukai Kiwa said he was in a meeting when contacted for comment.
He had not responded to questions sent to him at the time of going to print.
The Research and Advocacy Unit (RAU) accused Zec of lacking the expertise to come up with correct boundaries.
"It was highlighted that the better part of the post-independence period delimitation was done by an ad hoc committee which was carefully selected to ensure that it had skilled individuals to conduct the delimitation exercise," RAU said in its policy brief titled Delimitation and the Voters' Roll: How is the Zimbabwe Electoral Commission Performing?
"This is a different arrangement from what is seen today. Zec lacked technical expertise, and adequate resources, and had the challenge of too little time with so much to do."
President Emmerson Mnangagwa gazetted the final delimitation report on February 20, paving way for holding of general elections in August this year.
Critics and political players have poked holes into the report accusing Zec and Mnangagwa of flouting the Constitution in carrying out the exercise.
Zec has also been accused of being opaque and using a wrong formula to redraw electoral boundaries.
The electoral management body has refused to release an auditable electronic copy of new delimitation maps for analysis.
Related Topics