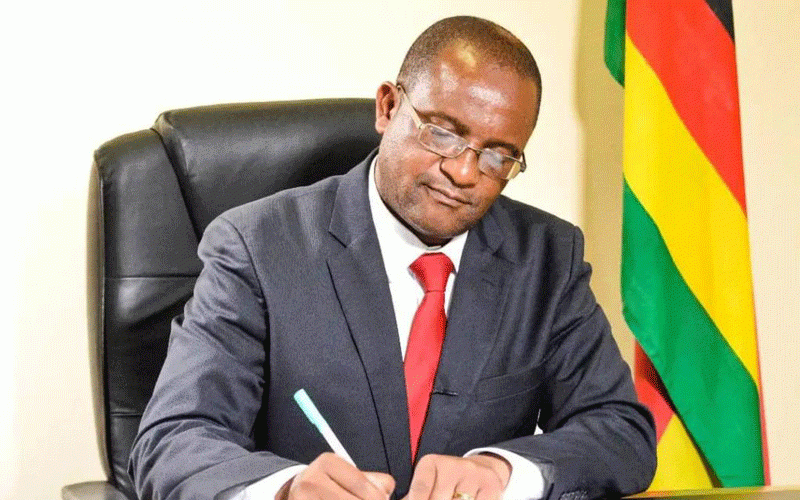 Opposition MDC Alliance president Douglas Mwonzora has struck again, recalling three Norton Town Council councillors and three Mutare councillors for associating with Nelson Chamisa's Citizens Coalition for Change (CCC).
The recall of the six councillors was announced yesterday by Local Government minister July Moyo.
The three recalled Norton councillors are Rosemary Chinoyera, Charles Dube and Nuchaneta Munyeveri, while their Mutare counterparts are Elizabeth Tsoro (ward 2), Tsitsi Ziweya (ward 3), and Zvenyika Misi (ward 7).
They were recalled in terms of section 278(1) of the Constitution which states that: "The seat of a mayor, chairperson of a local authority becomes vacant in the circumstances set out in section 129, as if he or she were a Member of Parliament, any reference to the Speaker or President of the Senate in section 129(1)(k) being construed as a reference to the minister responsible for Local Government."
Section 129(1)(k) states that if one has ceased to belong to a political party of which they were a member when they were elected, they can be recalled.
Mwonzora leads the MDC Alliance, the opposition coalition that won some parliamentary and council seats during the 2018 elections. Its leader then was Chamisa, before Mwonzora took over under controversial circumstances and stripped him of the party's headquarters, Morgan Tsvangirai House in Harare and party finances given under the Political Parties (Finance) Act.
Mwonzora also claimed Members of Parliament and councillors that won under the MDC Alliance ticket in 2018. Those who have not pledged allegiance to him, and are now loyal to the CCC leader, Chamisa, have since been recalled.
The party has recalled over 200 councillors in Harare, Bulawayo, Kariba and Gweru, among others.
Related Topics