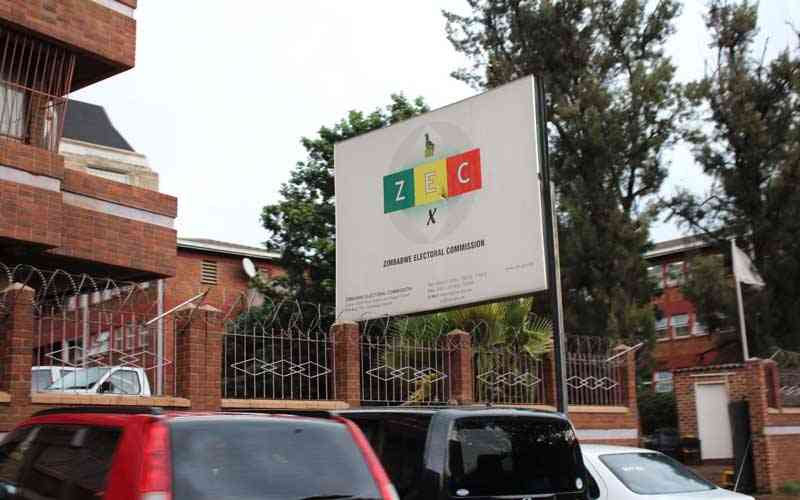 ELECTORAL watchdogs have demanded that government must launch an inquiry into the fallout among Zimbabwe Electoral Commission (Zec) commissioners, which they say has crippled the electoral body six months before the country holds general elections.
Zec commissioners have been squabbling over the preliminary delimitation report that was submitted to Parliament and President Emmerson Mnangagwa last month, with only two out of nine commissioners having endorsed it.
Only Zec chairperson Justice Priscilla Chigumba and her deputy Simukai Kiwa endorsed the document while the majority abstained saying it was produced unprocedurally.
Seven commissioners — Jasper Mangwana, Abigail Millicent Mohadi-Ambrose, Catherine Mpofu, Jane Mbetu Nzvenga, Kudzai Shava, Rosewita Murutare and Shepherd Manhivi rebelled.
They have since written to President Emmerson Mnangagwa and Parliament rejecting the draft delimitation report.
Mnangagwa did not take heed of the seven commissioners' concerns and has already handed over the report to Justice Chigumba with the greenlight to perfect it and produce a final copy this week.
The boardroom squabbles have reportedly brought business in the electoral commission to a standstill as the seven commissioners have abdicated their duties to Chigumba.
In a statement, the Zimbabwe Election Support Network (Zesn) said: "A full inquiry must be conducted on the Zec commissioners who signed off a protest against the submission of the report to the President. The protestations by the majority commissioners point to Zec admitting to the fundamental mistakes made in the report, and the fact that the report does not meet the constitutional standards.
"Such an inquiry can determine whether Zec commissioners were impartial throughout the process. Zec appointed the majority of its commissioners in June 2022, and began conducting delimitation soon after. This means that there was no experience whatsoever in handling delimitation issues, or in supervising the process. The lack of experience and technical capacity suggests that there was an opportunity to use experts and consultants, which may not have been taken by Zec," said Zesn.
The Elections Resource Centre (ERC) said the fallout among the commissioners has reflected the controversy surrounding their appointment last year.
The appointment of six commissioners who include Zanu PF vice-president Kembo Mohadi's daughter, Millicent, torched a storm with critics saying this dents the credibility of the electoral body.
"It is imperative for the commission to restore public trust and confidence within the electoral commission," ERC programmes co-ordinator Takunda Tsunga said.
"The political stability ahead and post 2023 harmonised elections depend on this. Concerns were raised on the appointments of particular commissioners to Zec and ironically the same commissioners have embroiled themselves in the fallout."
Both Justice minister Ziyambi Ziyambi and Zec spokesperson Jasper Mangwana were not picking up calls when NewsDay contacted them for comment yesterday.
Zec chief elections officer Uitloile Silaigwana requested questions in writing, but he had not respondent by the time of going to print.
Related Topics