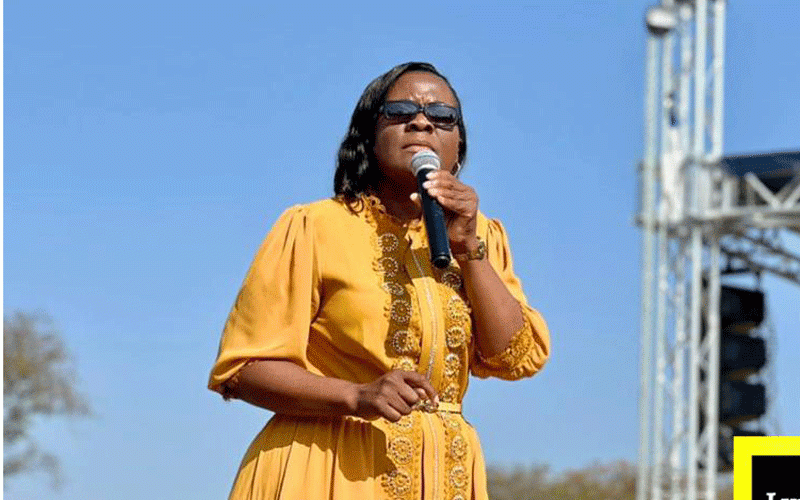 Zimbabwe is a "sinking ship" owing to the continued deterioration of the human rights situation and socio-economic hardships experienced throughout the year 2022, the opposition Citizens Coalition for Change (CCC) has claimed.
In an online dialogue to review the year 2022 held on New Year's Eve, CCC heavyweights decried "ugly scenes" which include a ban of the party's campaign rallies and attacks on opposition leaders, pro-democracy campaigners and journalists.
CCC interim vice-president Lynette Karenyi-Kore described 2022 as a "painful "year which saw the death of party members in political skirmishes perpetrated by the ruling Zanu PF party.
"The year 2022 was painful," Karenyi-Kore said.
"We launched our party and performed well as a new baby. But the journey was tough. We had party cadres who were brutally murdered, the likes of Moreblessing Ali and others. Some became political prisoners and have been incarcerated like Job Sikhala.
"This makes us wonder how many more of our people we are going to lose before 2023 ends. We had our people failing to put food on the table due to the prevailing economic crisis. But we must not lose hope. The year 2022 was the beginning of a journey towards smooth transition of power as the CCC party takes over after the elections."
CCC women's champion Barbra Gwagwara said the human rights situation has worsened since late former President Robert Mugabe was ousted in 2017.
"The Zanu PF-led government has failed to address the issues affecting the public,"Gwangwara said.
"Zimbabwe is no longer the Zimbabwe we know. We used to complain during the (late former President Robert) Mugabe era, but under President Emmerson Mnangagwa, everything has gone to the dogs. It's like we are in a sinking ship."
CCC leader Nelson Chamisa bemoaned the tilted political ground which he claimed favours Zanu PF but expressed optimism on his party's chances of wining the upcoming election.
"2023 brings hope, dignity and change," Chamisa said in a tweet.
"This year will be that year Zimbabwe becomes free, happy and prosperous. This time citizens will win big and celebrate big. Be victorious, prosperous and hopeful. This is the year. All will see God's hand. It's a victory year! It's time ..."
Related Topics