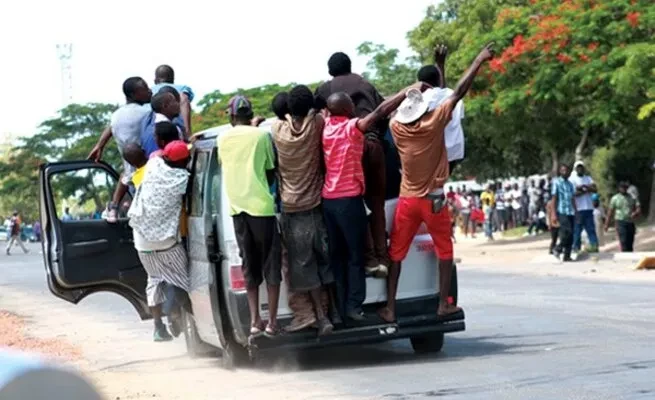 THE ruling Zanu PF party has enlisted the services of touts, popularly known as mahwindi in its 2023 electoral campaign.
Fears abound that the touts could be used as a youth militia against political opponents as the ruling party fights to retain power at all cost ahead of next year's polls.
In past elections, Zanu PF has been accused of using youth militia in its campaigns, with one infamous group which was disbanded being Chipangano based in Mbare, Harare.
Chipangano was a paramilitary gang, which was first noticed in the food riots of 1997, and gained notoriety in 2000 when it fought the then newly-formed MDC. They were alleged to be in, and under the protection of Zanu PF and reportedly financed by the late Zanu PF legislator and former politburo member Tendai Savanhu.
Another violent group was Jochomondo which terrorised villagers in Hurungwe and was allegedly financed by Reuben Ndambakuhwa.
With a tightly contested election beckoning, Zanu PF Midlands provincial vice-chairperson Edson Chiherenge told party supporters at a district meeting in Gweru at the weekend that the ruling party will "unleash" mahwindi to campaign for the party in 2023.
"There is nothing sinister about that. They are the sons of the struggle and they should defend the struggle. We are going to do everything in our power to make sure that Mnangagwa retains power. We are blessed that the President comes from this province and we are not ready to pass on the baton," Chiherenge said.
The party has come up with another grouping under the banner Mahwindi 4ED, amid reports that they were running battles during its launch at Mpandawana growth point last week.
The touts declared the district's main bus terminus a no-go-area for anyone who did not join the group and campaign for Mnangagwa. Transporters who did not join the grouping were told that their buses would not be allowed to ply routes in the area.
Some commuter omnibuses in Harare and other parts of the country already carry stickers inscribed 'Mahwindi for ED'.
They are plying different city routes in Epworth and Chitungwiza near Harare, Masvingo and Gutu as Mnangagwa's campaign train gathers momentum.
Transport operators in Harare yesterday told NewsDay that they will join the "movement" (Mahwindi 4ED) to protect their business interests.
"We can pick and drop people as we wish, even pamushikashika (illegal bus stops), and we will not be harassed. We do what we want and get away with it," one operator said.
Mnangagwa has allegedly resorted to parallel structures to organise his 2023 election campaign because of growing mistrust within Zanu PF structures.
Mnangagwa is eyeing a second full term in next year's polls during which he is expected to face Citizens Coalition for Change leader Nelson Chamisa he narrowly beat in the disputed 2018 elections.
Structures and groupings such as MenBelievED, which are not officially recognised by the ruling party, have of late been at the forefront of pushing for Mnangagwa's 2023 re-election bid, using ruling party resources and infrastructure.
Other groups that are campaigning for Mnangagwa outside Zanu PF structures are Young Women for ED and Varakashi for ED, among others.
Zanu PF secretary for administration Obert Mpofu acknowledged that there is a programme called Mahwindi4ED.
"Yes, there is a programme called Mahwindi4ED, but I can only comment on policy."
Party spokesperson Christopher Mutsvangwa said Zanu PF political commissar Mike Bimha was the one in charge of the project.
Efforts to get a comment from Bimha were fruitless yesterday as he was not picking calls.
Follow us on Twitter @NewsDayZimbabwe
Related Topics