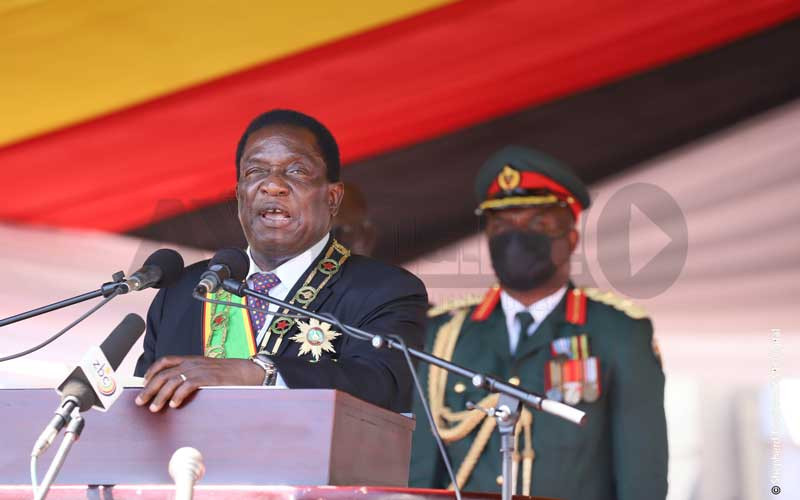 GOVERNMENT has pledged to avail US$1 million towards the Global Fund's 7th replenishment coffers.The pledge was made by President Emmerson Mnangagwa during the on-going United Nations General Assembly.
Health sector stakeholders yesterday welcomed government's commitment to combat HIV, tuberculosis and malaria through the Global Fund.
Eligibility of countries to qualify for the Global Fund is determined by the country's income classification and disease burden. It is an independent, multilateral financing entity designed to raise new resources to combat HIV/Aids, TB and malaria in low and middle income countries.
Speaking at the UN session, Mnangagwa said: "Zimbabwe has received in the last 20 years about US$2,6 billion of Global Fund. In the recent cycle of funding, Zimbabwe has received US$56 million for HIV, malaria US$62 million and for TB US$25 million. Now these resources will be used for reduction of HIV infections. Zimbabwe also received US$98 million for the COVID-19 pandemic support."
Community Working Group on Health (CWGH) executive director Itai Rusike said Zimbabwe's contribution and commitment as an implementer of the Global Fund-supported programmes had ensured that HIV, TB and malaria responses are delivered through investment in resilient and sustainable systems for health.
"The effectiveness of the Global Fund is made possible by donors and contributors like Zimbabwe and has proved its worth in the wake of COVID-19 — the worst health crisis faced by the modern world," said Rusike.
"Zimbabwe's contribution has led to a successful refill of the Global Fund resource basket and this will have a high impact on the sustainable control of the three diseases and contribute to achieving universal health coverage as well as Sustainable Development Goal 3 on the health and well-being of all."
The Global Fund has been supporting public health programmes for the past two decades with over US$2 billion having been invested in the country to date.
The Global Fund set a new record at its seventh financing summit hosted by the United States in New York yesterday, raising US$14,25 billion.
Italy and the United Kingdom were among the Global Fund's largest contributors.
The pledges in the coming weeks will push the overall funding amount closer to the US$18 billion goal.
Follow us on Twitter @NewsDayZimbabwe
Related Topics