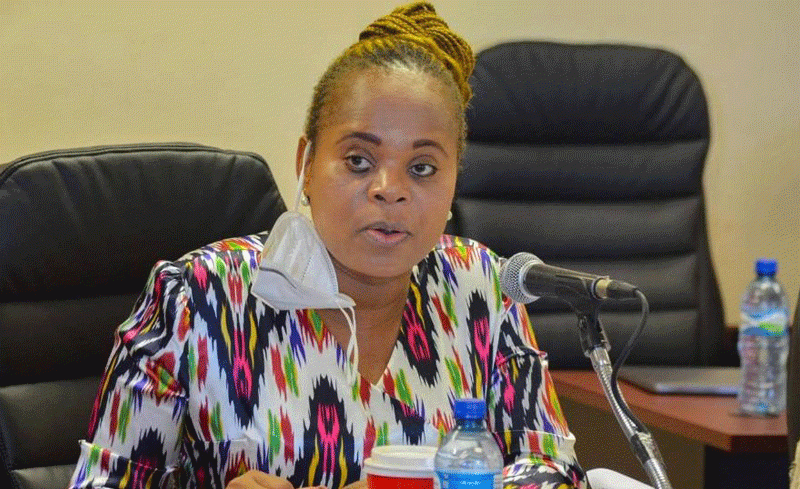 ANOTHER video of South African Member of the Executive Council of Health in Limpopo province, Phophi Ramathuba, has gone viral on social media with the official insisting that President Emmerson Mnangagwa should act on Zimbabwe's health crisis to stop Zimbabweans from crowding neighbouring countries' health institutions.
Reiterating her boss, President Cyril Ramaphosa's call for a serious meeting of African Heads of State on the matter of migration, Ramathuba exclusively told NewsDay yesterday that the Southern African Development Community (Sadc) should urgently act on the matter of Zimbabweans flooding South African hospitals and other services.
"Heads of State must address this issue as a matter of urgency so that they come up with a solution to help everyone. This issue needs to be elevated to that level. This is not just a Zimbabwean problem," Ramathuba said, pointing out that mentioning Mnangagwa was not an invitation to a diplomatic tiff, but addressing the face of the country.
"It is not like I am disrespecting Mnangagwa, but addressing him as the face of the country and when things go wrong, he is the best person to call. When we (were growing) up, we used to know that best primary healthcare system was found in Zimbabwe and it is painful to learn that all that is gone," she said.
Ramathuba said South Africans were currently angry, especially concerning issues of sharing resources with foreigners and nursing the problem would cause it to escalate, leading to people taking up matters into their own hands.
"When we see problems and ignore them, people will take matters into their hands. When we speak and fail to resolve problems, there will be anger, and there is anger among South Africans," she said.
"Section 27 (of the South African Constitution) is clear on the provision of emergency health services in South Africa. However, there is a misconception that primary healthcare is free in this country. Everybody must pay until they prove they cannot. We treat everyone, but what we want is co-operation from them."
She said categories range from H0 to H3, where H0 are pensioners and the unemployed who enjoy full subsidisation, H1 are for partial subsidisation having less than R70 000 single income or R100 000 family income per year, H2 are those with R70 000 to R100 000 single income or R250 000 to R350 000 family income per year and H3 have than R250 000 single income or R350 000 family income per year and they also enjoy partial subsidisation.
Responding to questions raised in the South African Parliament on Ramathuba's conduct during her first video dressing down a Zimbabwean patient at a Limpopo province hospital, Ramaphosa said issues raised by the MEC needed to be discussed at Heads of African governments level.
"The MEC has raised an important issue that is under debate and, of course, she raised it with a patient and I guess, it is such an important issue, it could have been raised in another way. It's a matter that is going to require a lot of attention even as we meet at head of State level to discuss precisely what the movement of people should really entail," Ramaphosa told his country's Parliament on Tuesday.
The Zimbabwean embassy in Pretoria issued a statement saying its officials watched "with shock and disbelief" how the patient was treated by the top South African official.
Lately, South Africa has been rocked by anti-foreigner sentiment that have led to deadly violent attacks on immigrants.
In April this year, Elvis Nyathi, a 44-year-old Zimbabwean, was burnt alive in Diepsloot, a township north of Johannesburg.
In 2008, 62 people were killed in xenophobic attacks. Other spates of violence erupted in 2015, 2016 and again in 2019.
Follow us on Twitter @Mugadza40
Related Topics