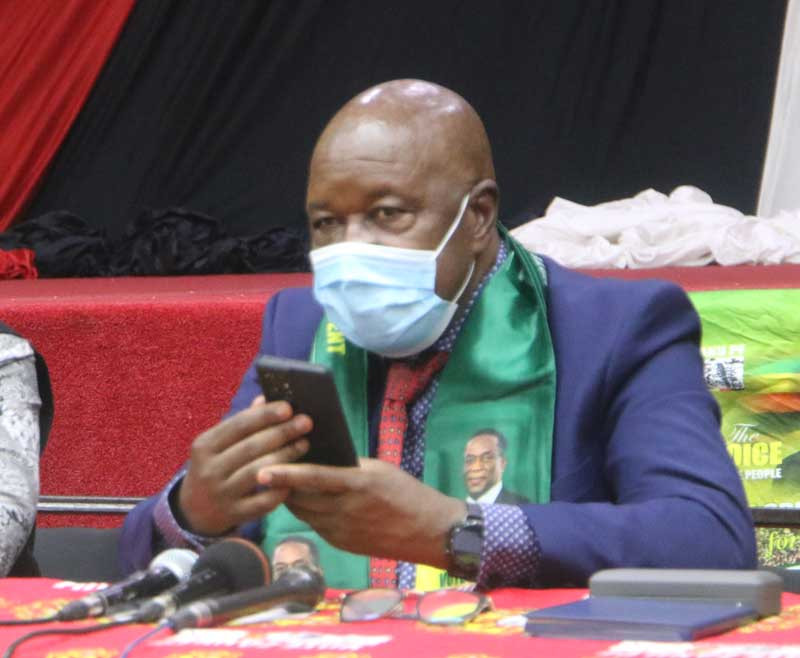 THE ruling Zanu PF party's decision to incorporate restive war veterans into its organs has been described as a ploy to clip their wings.
War veterans, who, for years have acted above party politics as stockholders and affiliates of the ruling party, will now need to abide by the party constitution.
They will now be at par with the women and youth leagues and will have to report to the party's main wing headed by President Emmerson Mnangagwa. Former Zanu PF bigwigs and independent political analysts, however, believe that the incorporation of war veterans into Zanu PF is meant to clip their wings and to use them as political pawns ahead of the 2023 elections.
At a recent politburo meeting, Mnangagwa ordered war veterans to campaign for the ruling party.
"The war veterans league is challenged to scale up mobilisation programmes for the upcoming 2023 elections. All party wings have a role to play for the realisation of five million votes, together we are stronger," Mnangagwa said last week.
He said the mobilisation strategy deployed by the party during the by-elections must be sharpened, adding that the campaign structures should ensure that the grassroots register as voters and must vote for .
"Most importantly, there should be increased visibility of the party, cell by cell, branch by branch, district by district," he said.
War Veterans chairperson Christopher Mutsvangwa said he was happy that the ex-combatants were now part of Zanu PF structures.
"We are now a league in the Zanu PF party because of the new dispensation under the leadership of President Emmerson Mnangagwa. We were always on the sidelines, but now as a league we will be able to do things that others were not able to do. We are the vanguard and torch of the party and we must pass this on to the youth," Mutsvangwa said.
Former Foreign Affairs minister Walter Mzembi said incorporating them into Zanu PF structures meant that the war veterans had been demoted.
"Demoting war veterans to a league of the Zanu PF party, from stockholders and guardians of our revolution has been the greatest convulsions of the struggle. So what happens if Zanu PF is kicked out of power?" Mzembi asked.
War Veterans' Welfare Pressure Group chairperson Amos Sigauke accused Mutsvangwa of selling out.
"War veterans are above party politics. What Mutsvangwa and his cronies are doing is selling out. We never fought for a party to be in power, but to free all Zimbabweans. We do not recognise the move to incorporate war veterans into Zanu PF structures. There are many war veterans who are outside party politics, and not all ex-combatants are Zanu PF," he charged.
Follow us on Twitter @NewsDayZimbabwe
Related Topics