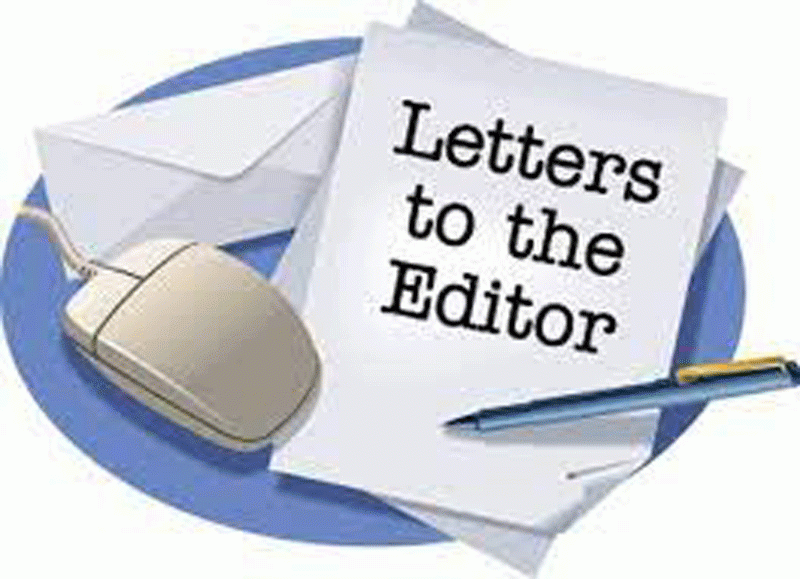 LAST week, social media was awash with pictures of people sporting African attire and supporting African identity accompanied by empty historical echolalia. This is because people's idea of being African in mere embracing of Africa's cultures. How shallow an African dream.
What does it mean to be an African? There has to be more to it than just culture and dressing. Being an African has to be more than skin colour, more than the melanin we possess and more than geography. Right now, there is nothing that makes one proud of being an African besides attire and culture as we all proved last week. We have failed to rule ourselves.
The current crop of African leaders must hang their heads in shame; they have done everything to prove the prognostications of racist whites like Ian Smith and statements attributed to Pieter Willem Botha that Africans cannot rule themselves, true.
Kwame Nkrumah, the first black leader of the first independent British colony on the continent had to be removed from power when his rule got increasingly autocratic. In Tanzania, Julius Nyerere's socialist policies of Ujamaa failed dismally. In Zimbabwe, we inherited a jewel and turned it into an unshaved armpit, transforming the whole nation into what the Khmer Rouge had in mind in Cambodia when its communist idea was to turn a whole country into a giant village.
Zimbabwean leaders, past and present, brag about their degrees in violence, "chakadashurwa" the late evil geriatric once said, one hopes he is being barbecued in his special section of hell. The current says army kombai tirove, or varakashei or shamhu ine munyu. What is that? Our country deserves new leaders to compete with the world.
Africa cannot and will not compete with other continents if it cannot govern itself better. Recently, I read that the US government has promised to deliver 4th generation fighter jets to Ukraine and whatever that means or entails is that it must be sophisticated military hardware.
When I think of driverless cars or artificial intelligence, my heart sinks at how the world has developed, while we are struggling under misrule and corruption. Has anyone ever noticed how many Africans are flocking to the countries which colonised us risking life and limb in dangerous seas running away from the leaders who "liberated" them?
Even our other role model, China, which only recently was counted among developing countries, has shrugged off the tag and is now competing with the US blow by blow to become the biggest economy. The rate at which China has developed is quite staggering.
On the other hand, Africa is steeped in corruption, violence, geriatric purblind leadership, misrule, antediluvian policies, and rank witchcraft. Has anyone ever wondered why when we talk about our African culture, we do not talk about voodoo or witchcraft as part of us like our skin. A primitive idea that to get ahead, you must use muthi (charm) or seek spiritual powers or harm someone. If Steve Jobs had that same mentality, we wouldn't be having the iPhone that we all like so much.
Africa will not go anywhere with the current vision propounded by tired men and women who pretend to be our leaders but cannot operate their phones in a world awash with artificial intelligence. Shame on you African leaders! - Mai Ruru, Buhera
AfCFTA giving trade information on the continent
THE world's largest free trade area, the African Continental Free Trade Area (AfCFTA) has made significant progress on its implementation, key being the creation of the African Trade Observatory giving trade information on the continent.
A two-day workshop is underway on the sidelines of the Sixth Pan-African Parliament (PAP) Second Ordinary Session being held under the African Union Theme of the Year for 2023, The Year of AfCFTA: Accelerating the Implementation of the African Continental Free Trade Area" in Midrand, South Africa, and will run up to June 2, 2023.
Realising the huge trade information gap existing on the continent, the AfCFTA sought to address this through the creation of a platform that gives out information for free.
The platform provides data pertaining to market sizes, market share and business partners in various sectors.
The continent should also move towards promotion of Intra-African investment.
It is high time we started looking at investing among ourselves. How do we facilitate investment within our continent because nothing significant is coming our way from the investors we were used to.
One of the success stories of the AfCFTA is the creation of Pan-African Payment and Settlement System (PAPSS).
We are losing a lot of hard currency while trading among ourselves. We are setting up a PAPSS to allow traders to trade in local currencies meaning cheaper access to inputs and access to African products will be much easier.
Currently, when one has to pay for goods, the payment has to go through a third country outside Africa before the money comes back to Africa and this has proven expensive hence our move to establish the PAPSS.
Of note also, is the initiative to build capacities for women in processing.
The capacity building is to ensure the women in processing are capable of producing quality goods and also appreciate various existing instruments and protocols. - Pan-African Parliament Plenary AfCTA
Youth participation in politics guarantees peace
YOUTH participation in electoral and governance processes can go a long way in ensuring inclusivity, co-existence and preservation of peace.
Worldwide, conflicts erupt, especially when certain sections of society feel neglected as far as development, resource allocation and general participation in matters of human development and national growth are concerned.
Young people are undoubtedly the most formidable demographic group that, if neglected particularly on issues of governance and democracy, can pose a threat to peace and stability of any nation.
The political and social terrain of any country' is mostly supported by the youth who comprise at least 51% of the world's population, while in Zimbabwe, they constitute 43,5% of the voting population.
The youth are traditionally active politically at secondary and tertiary education levels, but are often disillusioned with political leadership and political institutions and excluded from policy development.
As we are heading towards the 2023 elections, youth participation must be considered, as young people are more active and influential in both supporting or opposing any cause, they must be handled with respect and positivism so as to provide them with platforms to lead peace-building efforts.
Education that is linked to the whole economic circle needs to be prioritised in order to attract a number of young people to the electoral field, thus the youths also need to be recruited as electoral educators to educate their peers.
Usually, messages are created by older people or project personnel without the understanding of key needs of the youth and not translating well or appealing to the youth.
The road to 2023 harmonised elections shall witness interest by young people to participate in the electoral process, not only as supporters or voters, but contesters.
The rise of youth organisations and social movements over the past years has seen an interesting phenomenon in Zimbabwean politics, which was dominated by old and tired politicians, whose tactics have contributed to the current economic shambles. - Tatenda Dariro
Related Topics