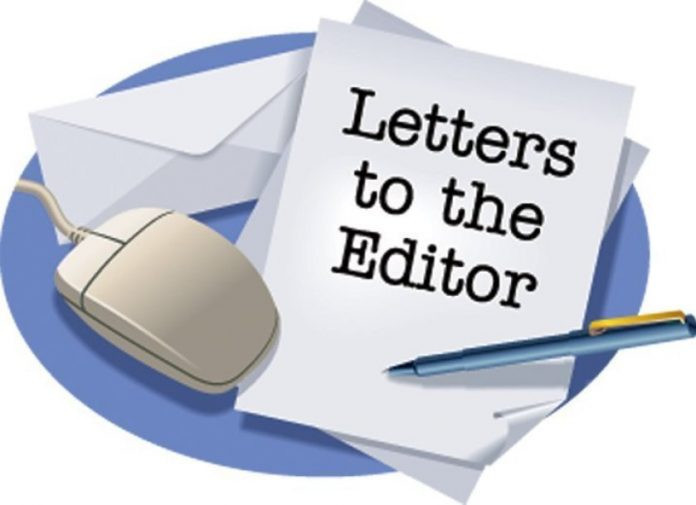 WHILE we are focusing on drug dealers and drug pushers, we should put in the same effort to stop the collaboration between criminals at our bus termini and the Zimbabwe Republic Police who look aside while travellers are being harassed and robbed.
Zimbabwe's main crime hotspots are bus termini and the biggest criminals are the touts that take advantage of innocent travellers by insulting, harassing and assaulting them.
Over the years, the issue of touts has made headlines. On October 3, 2017, Mathias Gore's family was plunged into mourning, when their breadwinner died after being assaulted by touts while he was trying to board a bus to Mutare enroute to Mozambique near the Roadport International Terminus in Harare. On March 21, 2021, a video went viral in which a group of touts manhandled an elderly woman which led to a public outcry and subsequent arrest of touts countrywide.
Zimbabwe has a mobile phone penetration rate of 102%, meaning we all have access to smartphones and other mobile devices that have cameras and video recording functions. Technology should help us as citizens and law enforcement officers to be one step ahead of criminals. We should use these devices to record vices and report to relevant authorities.
These recordings should help prosecutors in convicting these malcontents.
In Zimbabwe, touting is illegal. It is this system of paying touts that is very wrong. It is these public transporting companies that pay touts to force passengers to board their buses.
However, the good news for the public is that crime rates have generally decreased over the past two decades, due in part to advancements in crime detection and deterrent technology, like smartphones and other mobile devices. Zimbabwe's law enforcement agents should encourage citizens to use their smartphones to record criminal acts in their neighbourhood and touts will be caught in action.
Today's effective policing depends heavily on the sharing of sensitive crime-related information, the recent explosion in information technology is a positive development for law enforcement agencies. Identification technology, social media, and mobile capabilities also enhance public safety, enabling the police to do their job more efficiently and carry out investigations in real-time, than ever before.
While technology poses challenges for Zimbabwe's law enforcement agencies, they must continually strive to keep pace. Encouraging citizens to record criminal activities enhances the fight against crime.
There is a public outcry and deafening calls for the ZRP to expeditiously bring these bus termini touts to book. There is need for law enforcement agencies to be visible all the time at bus ranks where touts have become a menace to the commuting public. The ZRP should encourage travellers to use their mobile phones to record criminal activities that take place as they travel around the country.
It is time for travellers to bring sanity to all bus ranks by reporting and exposing this vice. - Jacob Kudzayi Mutisi
Is ED compromised in corruption fight
THE question really is whether President Emmerson Mnangagwa is determined to resolve this issue of widespread corruption or not.
As yet, there is ambivalence on the part of the nation regarding Mnangagwa's ability to turn the country around after the elections.
The dropping of the old guard, a relatively young Cabinet team (not least Mthuli Ncube) and the naming and shaming of those involved in forex scandals suggests he wants to deal with corruption and turn the country around.
But corruption and inefficiency is still widespread.
Could it be that Mnangagwa's hands are tied because of his relations with the criminals, hence the hesitancy? If this is the case, then Mnangagwa might not live up to his promise to turn the country into a middle-income economy by 2030. - Citizen
Govt must identify, punish economic saboteurs
THE government should be aware now that it is in deep economic troubles. All what is needed now is to identify and remove economic saboteurs from society and put them in prison for years or force them out of business by slapping them with heavy fines, and put measures in place to boost the economy.But, as long as economic criminals are there, we won't go anywhere. - Chenje Banga
IN response to Recreational facilities key to all urban settlements, TALENT HAZVINEYI says: The notion that everything good is found in the cities is misplaced and is contributing to this sad state of affairs. We grew up in the rural areas, growing all kinds of vegetables for sale in the city. We never had time to roam the streets as we were ever busy with productive work. I only went to the city after I had passed my O-Levels. Now we have every Jack and Jill in the suburbs doing nothing and at the end of the day they expect to feed. They can't even make a bed to grow vegetables for their own consumption. There is no nation like that. Even if we make all industries run full throttle, a good percentage of these youths are unemployable. They expect everything to be done for them. They must go into farming.
ARAFAT KACHIWARA says: We are our own enemies, we have killed future generations. Now all reserved areas for recreation and schools have been dished out to homeseekers. The youths have turned to drugs as a way of keeping themselves entertained.
IN response to Govt makes U-turn on free education, SHEPHERD NYAMUNOKORA says: Whoever had made that pledge has a serious problem. Since when has the Zanu PF-led government told the truth?
MURUME WEMUNHU says: This government thrives on lies. It has gotten away with it for four decades and things are going from bad to worse. We need a new generation of leaders with a public service mentality, not these crooks and mafia leaders just interested in self-enrichment.
FRANK CHAGWEDA says: If the government does not have money, what about the ordinary people? It's a shame.
NIGEL MADZIVA says: Zanu PF has overstayed its welcome. There will never be free education, all the money goes into the elite's pockets. There is nothing new, they always promise everything and deliver nothing.
IN response to Commonwealth in dilemma over Zim, KILTON MOYO says: In order to influence change and good governance, I guess it will be wise for the Commonwealth to readmit Zimbabwe. However, I am sceptical about the Commonwealth's influence on human rights observance.
Related Topics