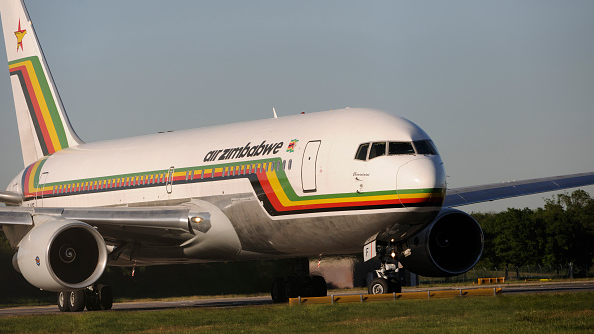 AFTER his appointment this week to chair the new Air Zimbabwe (AirZim) board, aviation expert Silvanos Gwarinda made some very important observations.
He told his principal, Transport and Infrastructural Development minister Felix Mhona, in a polite way that the new board was stepping into an inferno.
The airline that he accepted to superintendent is bleeding on a sea of fronts. And success in executing its turnaround strategy would solely depend on the government's willingness or capacity to pump in fresh capital to save an already desperate situation.
Yet this will be his first hurdle. Zimbabwe's government is broke, which means there will not be any joy soon.
And if one considers the high country risk tug placed on Zimbabwe due to defaults, a gloomy picture emerges.
No lender will be ready to support the airline for now.
In other words, Gwarinda and his team are on their own, and no level of brilliance will save them without funding to implement their strategies. It means belt tightening measures would be imperative in the coming months if the government, the 100% shareholder in AirZim, entertains hopes of pulling its troubled airline out of the swamps. It is surprising that after running down the airline through elaborate pillage schemes, talk about settling the International Air Transport Association (IATA) debt remains mere rhetoric.
In the meantime, the airline is isolated, unable to benefit from IATA synergies. AirZim owes over US$300 million to creditors. It had to outfox them by seeking refuge behind the Insolvency Act.
Millions in unsettled landing fees worldwide remain, and frustrated airport authorities have been baying for AirZim's head.
This is only part of the problem confronting Gwarinda and his seven-member board. The truth is AirZim has no planes.
What the government did this week was the same as sending troops to battle without weapons.
Gwarinda and his team entered the fray with their heads held high.
But a few months or years from now, they risk emerging severely bruised. Their plans will not be backed by funding for aircraft acquisitions — the money is not there.
The AirZim fleet, once a source of national pride, is among the region's oldest. Of course, the airline takes pride in its four accident free decades. But Gwarinda and his team should not take chances.
They must press for resources to mount a winning plan, and resign if such funding is not released. The airline's future lies in the acquisition of modern aircraft which respond to the latest consumer tastes.
It would be ill conceived to think that in a market where competitors are wielding the latest planes, Zimbabwe's decades old fleet will have a chance.
Today's passenger demands excellence. They will troop out to airlines that offer the best service. This has been demonstrated by a pilot exodus.
Among at least 15 airlines flying into domestic destinations, Ethiopian Airlines, South African Airways and Emirates are miles ahead.
This is why, as Gwarinda pointed out, load factors have plummeted to dangerous levels.