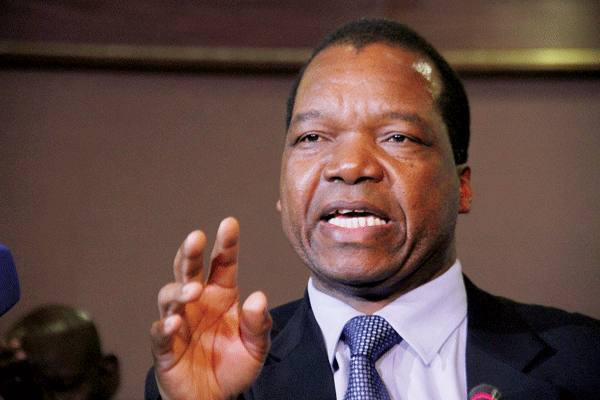 THE value of electronic transactions processed through the national payment systems in the second quarter ending June 30 2022 increased by 64% to $5,86 trillion (about US$9,3 billion) compared to the previous quarter.
In the previous quarter ending March 31 2022, electronic transactions stood at ZW$3,58 trillion (about US$5,7 billion), according to an analysis of payments by the Reserve Bank of Zimbabwe (RBZ).
However, the report, which covers the second quarter of this year, indicated that volumes decreased by 4% to 296,92 million compared to 310,09 million transactions processed during the previous quarter.
The RBZ has been mopping up liquidity under its plan to contain rampaging annual inflation, leading to a slowdown in transactions.
"The value of transactions processed through the real-time gross settlement (RTGS) system increased by 55% from ZW$2,44 trillion (about US$2,4 billion) to ZW$3,78 trillion (US$6 billion) for the quarter ending 30 June 2022 compared to previous quarter while the volume increased by 9% to 3,48 million from 3,18 million in the same period," the RBZ said.
It said SWIFT foreign currency payments increased by 9% to ZW$1,40 billion (US$2,2 million) for the period under review while SWIFT foreign currency receipts increased by 39% to ZW$1,48 billion (US$2,4 million).
In the review period, the report noted that the net foreign currency flow improved from an outflow of ZW$215,39 million (about US$343 525) to an inflow of ZW$84,98 million (about US$135 534).
The report said that the aggregate values of retail transactions increased by 81,8% to ZW$2,07 trillion (about US$3,3 billion) in the period under review while retail volumes decreased by 4,4% to 293,4 million.
The value of collateral for cheque, retail payments (Zimswitch) and central securities depository settlement systems increased to ZW$8,99 billion (about US$14,3 million) from ZW$5,21 billion (about US$8,3 million) recorded in the previous quarter.
The central bank said ordinary point of sale (POS) population increased to 134 051 during the period under review, compared to 130 492 in the previous quarter.
"There were 6,96 million active mobile financial services subscribers registered in the period under review from 7,12 million recorded in the previous quarter ending March 2022. The figure includes the banked subscribers in addition to mobile money users," the report says.
Zimbabwe's payments platforms have been bolstered by a national financial inclusion strategy which was announced by the RBZ in 2016.
In August, the RBZ said the number of financially included Zimbabweans reached 83% this year, but still below its 90% target.
This translates to about 12,45 million Zimbabweans who are now on banking platforms through various system including mobile money.
Related Topics