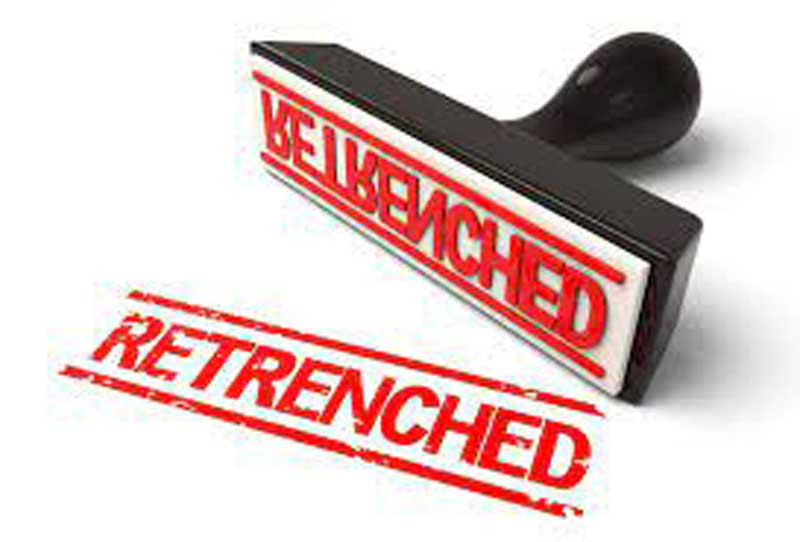 RETRENCHMENT regulations are being further streamlined to ensure that the process is implemented within a set timeframe, businessdigest has learnt.
The streamlining of the retrenchment process is part of the Labour Amendment Bill which looks to build on the reforms introduced in Labour Amendment Act No 5 passed in August 2015.
The amendments were prompted by the need to outlaw the clause that formed the basis of the July 17 Supreme Court ruling in 2015 , which allowed employers to terminate contracts on three-months' notice without retrenchment packages. This precipitated the loss of more than 20 000 jobs as companies and state entities moved to cut costs.
In a speech read on his behalf to participants at the Employers Confederation of Zimbabwe annual congress in Victoria Falls last week, Labour minister Paul Mavima revealed that the amended labour laws will outline clearly the retrenchment regulations which has long been a point of contention between labour and business.
"Regarding labour laws as you may be aware, the Labour Amendment Bill is now before Parliament as we seek to enhance the progressive reforms introduced in Labour Amendment Act No 5, passed in August 2015," Mavima said.
"The retrenchment regulations are being further streamlined to ensure that there are set timeframes within which all processes and recourse procedures should be finalised."
He added that the proposed reforms are also meant to streamline the dispute settlement by clearly setting out the powers, roles and jurisdiction of conciliators.
"The operations of arbitrators in terms of their power and the timeframes within which they must conclude matters brought to them are also provided for," Mavima said.
Labour permanent secretary Simon Masanga told participants at the congress that the labour amendments are being implemented to balance the need to address workers' needs and not deter investment.
"I would like to assure this gathering that the government continues to play its part in the quest to improve the doing-business environment in the country," he said.
"In this regard the process of modernising the country's legislation laws is still underway in a bid to ensure that the labour laws equitably respond to the needs of workers and employers while not being a hindrance to attracting new investment that facilitates economic growth."
Related Topics