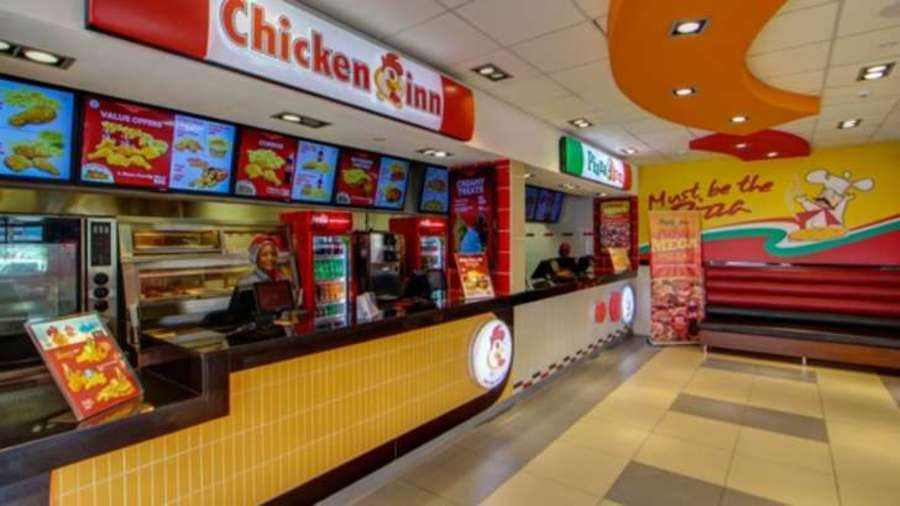 ZIMBABWE headquartered pan-African fast foods chain Simbisa Brands says it is to roll out 72 new outlets across the country by June 2023, as it builds momentum towards networking all strategic markets.
In an exclusive interview with businessdigest, Simbisa managing director Warren Meares said the Zimbabwe Stock Exchange-listed firm will be spending about US$21,7 million in the expansion plan.
Since the beginning of this year, the firm has shelled US$7,1 million to open 27 outlets across the country, Meares said.
Simbisa's domestic forays represent part of a broader African ambition by one of the country's biggest fast foods producers, which has seen it establish a footprint in several African markets.
The firm executes its African ambition through a string of high-end hospitality brands including the flagship Chicken Inn, Pizza Inn, Creamy Inn and Bakers Inn, one of the country's biggest bread producers.
The restaurant chain RocoMamas, Nandos and Steers, along with Galito's are also part of the group, which has a presence in several African markets, including Mauritius and Kenya.
"So far, this year we have opened 27 shops at just under US$7,1 million and by June next year, we are looking at opening another 45 shops. The 45 shops that we are targeting to open by June next year will (cost) about US$14,6 million," he said.
Meares said the shops would be opened across the country.
This is under its long-cherished ambition to have a presence in most strategic markets.
"We have opened in Hwange, Shurugwi and we are opening more outlets in Zvishavane and Gwanda because they are doing so well," the Simbisa chief said.
Meares said Zimbabwe's trading environment had been "amazing", and policies that were put in place to stabilise the currency have been "an absolute welcome".
"We are just now trying to work with new indigenous local farmers to grow more chicken and potatoes. That's where our challenges are. To get more farmers involved in chicken and potato growing because we seem to be getting shortages of chicken," he said.
"Chickens have been a bit of a challenge in terms of getting the number of chickens that we need every month. That's where our challenges are."
Revenue at Simbisa rose by 54% to ZW$16,9 billion (US$28 million at Monday's rate of US$1:ZW$604) during the half year ended December 31 2021, the firm said early this year as it unveiled plans to expand across Africa.
It said profit after tax increased to ZW$2,2 billion (about US$3,6 million) during the review period, from ZW$1,3 billion (about US$2,1 million) during the comparable period in 2020.
The group said its focus was moving from navigating Covid-19-induced challenges to continuing to grow its footprint and creating stakeholder value.
It said growth in market share remained a priority in the region, with 40 new counters opened in the period under review.
Improved operating hours and organic growth during the period saw a 21% increase in customer accounts while total deliveries shot up 53% year-on-year.
The group added that it intended to make significant progress in firmly establishing itself as a company that bridges the gap for people in various communities between 2022 and 2024.
Related Topics