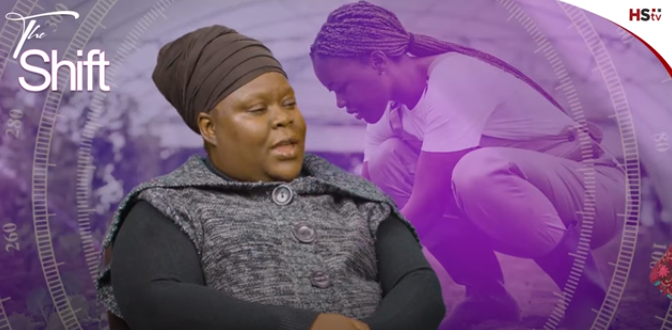 Women have been making strides in politics around the world, and Zimbabwe is no exception. While the country has yet to see a female president, there have been several women who have run for the office, and many more who are actively involved in politics at all levels.One of the most prominent women in Zimbabwean politics is Joice Mujuru, who served as Vice President under Robert Mugabe from 2004 to 2014. In 2015, she formed her own political party, the Zimbabwe People First, and ran for president in the 2018 elections. While she did not win, she received over 200,000 votes and remains a prominent figure in Zimbabwean politics.
Another woman who has made waves in Zimbabwean politics is Thokozani Khupe, who was elected as the leader of the opposition party, the Movement for Democratic Change-Tsvangirai (MDC-T) in 2018. Khupe has been a vocal advocate for women's rights and has spoken out against violence and discrimination against women in politics.A woman who has broken barriers and trailblazed the presidential terrain as a politician is linda masarira. Linda Masarira is a Zimbabwean politician and human rights activist. She is the founder and president of the Labour, Economists and African Democrats (LEAD) political party, which she formed in 2018. Masarira is known for her outspokenness on issues such as corruption, human rights abuses, and gender equality.
Masarira was born in Zimbabwe in 1982 and grew up in the city of Mutare. She began her career as a hairdresser before becoming involved in activism and politics. In 2016, she was arrested and detained for several months on charges of obstructing or defeating the course of justice, which she claimed were politically motivated. Despite the challenges she has faced, Masarira has remained committed to her advocacy work. She has been a vocal critic of the ruling ZANU-PF party and has called for greater transparency and accountability in government. She has also been an advocate for women's rights and has spoken out against gender-based violence. In addition to her political work, Masarira is also a mother of five and is actively involved in community development projects. She has been recognized for her contributions to Zimbabwean society, including being named a Mandela Washington Fellow by the US government in 2017.
While Masarira's LEAD party is still relatively new, she has already made an impact on Zimbabwean politics. Her dedication to fighting corruption and promoting human rights has earned her a following among many Zimbabweans who are looking for change. As Zimbabwe continues to navigate its political and economic challenges, Masarira and other leaders like her will play an important role in shaping the country's future.Despite the progress made by women in Zimbabwean politics, there are still many challenges that they face. Women are often subjected to harassment and intimidation, and many struggle to gain access to funding and resources to support their campaigns. Additionally, cultural attitudes towards women in leadership roles can be a barrier to their success. However, there are reasons to be optimistic about the future of women in Zimbabwean politics.
The country has made strides in recent years to promote gender equality and women's rights, and there are many talented and capable women who are eager to take on leadership roles. With continued support and advocacy, it is only a matter of time before Zimbabwe sees its first female president. Until then, we live, laugh and love louder in a bid to show the world that we were here, becoming better, making our mark, and leaving our footprint as we make the world a better place!
Grace Ruvimbo Chirenje writes in her capacity as a citizen of Zimbabwe. Follow her on social media for more Lifezone with Grace conversations on Twitter: @graceruvimbo; Facebook: Grace Ruvimbo Chirenje; Instagram: @graceruvimbo
Related Topics