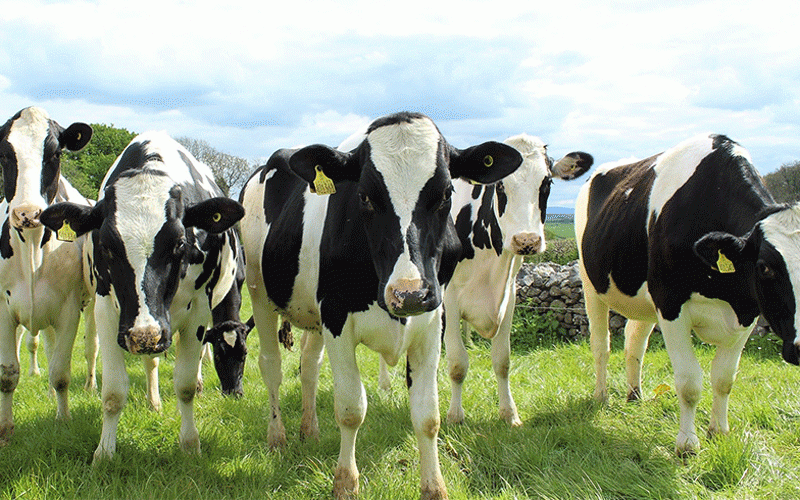 THE US$15 million joint venture scheme between Zimplats and Remoggo has started bearing fruit, with the dairy project closing the milk deficit gap in the country through production of 400 000 litres of milk per annum.
Zimplats last year embarked on a cattle ranching and dairy project through a joint venture project with Remoggo, a company operating under the name Palmline Investments.
The project was officially launched by President Emmerson Mnangagwa in Ngezi on August 26, 2021.
It targets a herd of 6 900 cattle comprising a commercial beef herd of 3 100, a dairy herd of 3 800, and production of 25 million litres of milk per annum at its peak.
Currently onsite, there are 2 478 cattle including commercial, dairy and wagyu, according to Zimplats' 2022 integrated annual report.
So far, the project has recorded 109 births, an increase in the number of employees from 26 to 50, eleven boreholes drilled for watering cattle and irrigating pastures, 30-hectare centre pivot constructed and expansion of employee accommodation.
In support of the dairy venture, Zimplats invested about US$500 000 in the rehabilitation of the dairy section at Gwebi Agricultural College, with the aim of housing the dairy cattle temporarily until Palmline has its own dairy parlour in place.
This upgrade included the importation and installation of state-of-the-art dairy parlour equipment, purchase of a generator to manage power outages, fencing, construction of a cow shed and renovation of buildings and ablution facilities.
Palmline donated 20 dairy cows to Gwebi to assist them in income generation through milk supply once Palmline exits the college.
"Zimbabwe's total milk requirement is 130 million litres per year. Current national production is 75 million litres, leaving a deficit of 55 million litres per year. The Palmline project is making a meaningful contribution to closing this deficit, by producing 400 000 litres of milk per annum," the report states.
Zimplats said it assisted 1 568 community members from adjacent villages with dipping facilities (total number of cattle 6 188). In addition, 22 members from the community supplied the project with grass for feed, it said.
Meanwhile, Zimplats revealed that its socio-economic development strategy seeks to support communities in sustainable activities that promote empowerment and self-reliance. Food security at household level is an important aspect of the above strategy, it said.
In 2021, Zimplats committed to setting up three smallholder irrigation schemes in the Mhondoro Ngezi and Chegutu rural districts, as part of a five-year programme that would see the launch of 15 such schemes.
The objective of the project was to create self-sufficient, food-secure communities and at the same time promote resilience to climate-induced shocks.
"To date, Zimplats has rolled out the Rutara community Irrigation Scheme and work has begun at Gweshe and Tyrone villages. The Rutara community, which is adjacent to our Ngezi operations, opted to grow garlic, an export crop, which will help them generate foreign currency," the report reveals.
The report noted that a total of 23 families from the Rutara community were participating in this food security and revenue generating initiative.
"Besides the investment in appropriate irrigation infrastructure for use by participants, Zimplats facilitated training through a range of project partners, to promote sustainability of the projects," the mining company said.
This training, Zimplats said, included site visits to similar ventures for practical learning. The project is aimed at improving livelihoods and the well-being of the participating communities.
Follow us on Twitter@NewsDayZimbabwe
Related Topics