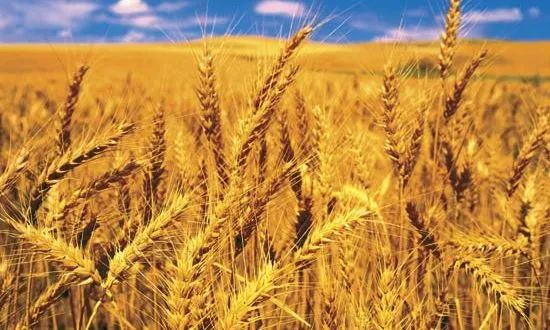 FREEMAN MAKOPA THE Agricultural Marketing Authority (Ama) says Zimbabwe was on track to overturn protracted wheat deficits that have forced the government to spend heavily on imports.
The country has one of the best conditions for wheat farming.
Before chaotic agrarian reforms at the turn of the century pushed output back, Zimbabwe was ranked among the region's biggest wheat producers.
In an interview with businessdigest this week, Ama chief executive officer Clever Isaya said the push for wheat self-sufficiency gained traction early this year when confrontations in eastern Europe pushed international freightliners back to harbours, triggering global shortages.
The African Development Bank said recently the region's economies would lose up to US$11 billion worth of food due to the conflict pitting Russia against Ukraine – some of the world's biggest food producers.
In the aftermath of global supply chain gridlocks, slowdowns in wheat supply have pushed prices up by 60% piling fresh pressure on fragile economies like Zimbabwe.
Isaya said Zimbabwe set the ball rolling by scaling up space under winter wheat this year.
"This season, the country has put a record 78 798 hectares under winter wheat," Isaya said.
"For the first time, the country will have sufficient wheat to meet its needs. This year's winter wheat programme was designed to ensure that Zimbabwe attains self-sufficiency to insulate itself from the impact on global food supplies of Russia's special military operation in Ukraine," he said.
Authorities have announced several programmes under the Agriculture and Food Systems Transformation Strategy, which extends beyond rebuilding the wheat farming subsector.
Isaya said these programmes had given Zimbabwe impetus to produce beyond its plan to build a US$8 billion agricultural economy in the next three years.
"The country is set to surpass its target of an US$8,2 billion agriculture industry by 2025, as evidenced by a 36,5% agricultural gross domestic product growth in 2021," he noted.
Analysts have said while the Russia/Ukrainian conflict has been a big drawback to global economic development, it has offered lessons for countries to avoid heavy reliance on imports of grains including wheat. Besides wheat, global prices of sunflower oil and crude oil have been soaring.
According to Ama, the parastatal was working with financial institutions and partners to ensure there were enough financial resources for farmers.
"Ama has ensured that farmers organise themselves into clusters for ease of administration and access to resources. Ama is working with local banking institutions and development partners to tap into the available financial resources for the farmers," Isaya said.
"Ama has also been instrumental in raising funding for grain purchase in order to build the strategic grain reserve as the government moves to boost wheat output.
"The power utility Zesa committed to supply 100 megawatts of electricity towards winter wheat production to support food security and cushion the country from global shocks," he added.
Zimbabwe requires at least 400 000 tonnes of wheat a year to meet its flour demand.  In 2021, wheat production was achieved on 66 436 hectares through various schemes.
In an earlier interview with businessdigest, John Bhasera, permanent secretary in the Ministry of Agriculture, also said the country was building the foundation to address wheat shortages.
"This 2022 winter wheat season the country is aiming to attain wheat self-sufficiency 'at any cost' by targeting 75 000 ha through various initiatives mainly private sector led," he said.