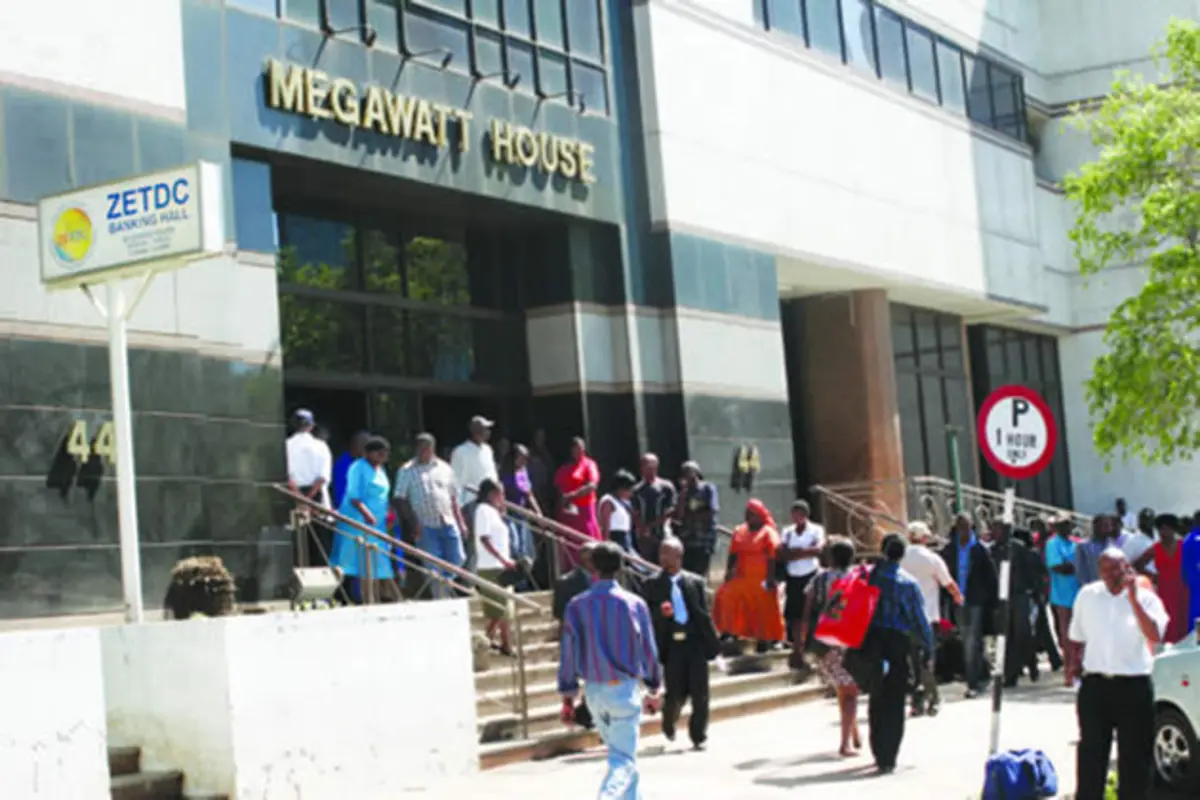 MTHANDAZO NYONI THE Reserve Bank of Zimbabwe (RBZ) has directed exporters to pay for power purchased from power utility Zesa Holdings in foreign currency.
According to an exchange control order published in the Government Gazette this week, exporters and partial exporters were asked to pay in United States dollars, Euros and other currencies for six months.
Zesa Holdings has been pushing for payments in foreign currency to give it capacity to import spares and power from regional utilities.
The power firm bills most of its customers in the free-falling Zimbabwe dollar but most of its expenses are incurred in foreign currency.
Zesa has warned against continued sub-economic tariffs, which it said were undermining its ability to expand the network.
The exchange control defined an exporter as a business that exports 80% or more of its total output, and receives foreign currency.
Partial exporters refer to those companies that fall below the 80% mark but still receive payments in foreign currencies, the gazette added.
"This order shall cease to have effect in relations to exporters and partial exporters who are residents of Zimbabwe six months after it is published, unless earlier renewed for a period not exceeding six months," reads the gazette.
It said an exporter or partial exporter billed by Zesa in terms of the new regulations shall pay Zesa from export proceeds deposited in a foreign currency account that it operates, as permitted by the central bank. It said an exporter shall also pay from the share of its export proceeds permitted by the central bank to be credited to its foreign currency account.
"All foreign currency received by Zesa in terms of this order shall be deposited in a foreign currency account opened and operated with any authorised dealer (bank), provided that Zesa may open and operate separate foreign currency accounts with the same or different authorised dealers in respect of each of the foreign currencies in which it received payment in terms of this order," the gazette said.
It added that Zesa shall not make any withdrawals or payments from any foreign currency account without prior written approval of the Minister of Finance and Economic Development and the minister responsible for Energy and Power Development.
It also said the amount accrued in the account shall be used for purchasing electricity outside Zimbabwe, importation of spare parts, critical assets and components needed to maintain local generation, transmission, distribution and retail infrastructure of electricity.
This is expected to ensure sustainable supply, payment of external insurance for critical infrastructure and settlement of external loan repayments.