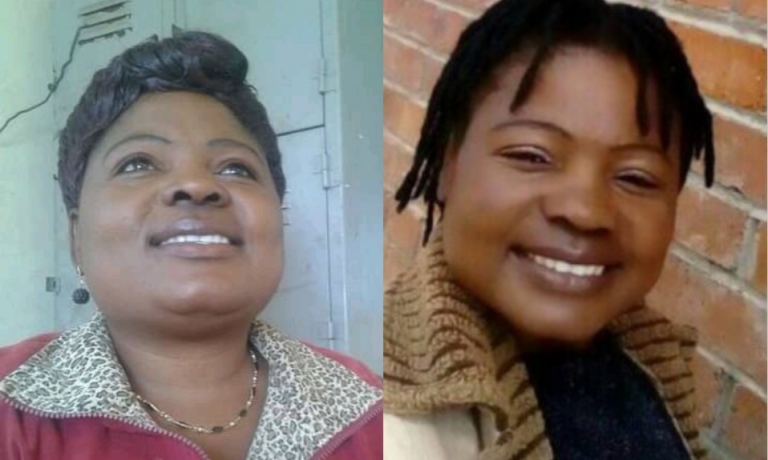 TINASHE KAIRIZA THE recent vortex of political violence could be a prelude to worrying trends next year when the nation goes to vote.
This month's murder of Citizens Coalition for Change (CCC) activist Moreblessing Ali by a suspected Zanu PF member, conjures memories of politically motivated violence. In Ali's case, however, there are pointers to a crime of passion, but the violence that ensued on her burial day is disturbing.
Ali's dismembered body was discovered in a shallow well in the Nyatsime informal settlement area, two weeks after she was reported missing.
Projections by the Mass Public Opinion Institute (MPOI) indicate that CCC leader Nelson Chamisa will defeat President Emmerson Mnangagwa of Zanu PF if Zimbabwe goes to the polls today.
Prior to Ali's gruesome murder, whose aftermath plunged Nyatsime into a wave of destructive violence as Zanu PF and CCC members were locked in mortal combat, Zimbabwe held by-elections on March 26, marred by politically motivated violence.
During the build-up to the by-elections, the Crisis in Zimbabwe Coalition (CiZC) raised the red flag over escalating political tension, which degenerated into violence. It levelled the blame against Zanu PF.
"We are disturbed that despite assurances of a new dispensation, Zanu PF has continued to use violence and coercion during the elections," CiZC highlighted in February, a month before Zimbabwe staged by-elections in March.
CiZC director Blessing Vava said Zanu PF would deploy various strategies, including violence to retain power.
"It is clear Zanu PF is taking no chances ahead of the 2023 elections. They are doing everything in the book to make sure they will be re-elected," Vava said. "The use of the judiciary and draconian legislation to silence the opposition indicates that Zanu PF will do everything within its means to retain power."
He added that civic society had already "sounded alarm bells" to regional bloc Sadc on the escalating political violence in Zimbabwe.
University of London Professor of Politics Stephen Chan underscored that "there was no evidence" that Ali's murder was "centrally planned", and Zimbabwe has a historical pattern of staging violent elections.
"Political violence has been a feature of many Zimbabwean elections. Having said that, the atmosphere engendered by party rhetoric, which comes from powerful people at the centre of politics, inflames violence at all levels," Chan said. "The elections next year will likely not be free from violence. So, although it is too early to make firm predictions, the early warning signs are of a highly volatile election."
The absence of violence during the electoral process, according to the Commonwealth, to which Zimbabwe is seeking re-admission, is a key determinant of whether or not a country is making progress towards deepening democracy.
The Commonwealth, a 54-member grouping of mostly former British colonies, produced an adverse report on Zimbabwe after observing the country's disputed elections in 2018 which Mnangagwa won by a razor-thin margin.
Among other reasons why the Commonwealth could not endorse the credibility of Zimbabwe's 2018 election is the violence that ensued after the polls, resulting in the death of six civilians gunned down by the military.
Although the government instituted the CiZC to probe circumstances around the violence in 2018 Mnangagwa's administration is yet to implement the recommendations of the body, including compensation for victims.
Zimbabwe was suspended from the Commonwealth in 2002 after former president Robert Mugabe orchestrated violent land reforms which resulted in the death of some former white commercial farmers.
Mugabe's disastrous land policy was implemented at a time the late long-time leader was feeling the heat from the Movement for Democratic Change (MDC) fronted by the late Morgan Tsvangirai.
Two decades after the violent land seizures, which were marked by bloody elections, Zimbabwe, under the Mnangagwa administration is still trapped in the throes of political violence despite government's pledges that it would implement key reforms.
Indisputably, the recurrence of politically-induced violence and Mnangagwa's reluctance to roll out key political and economic reforms has derailed the government's re-engagement agenda with the West.
Mnangagwa's fierce critics have observed that implementing crucial reforms would lure foreign direct investment (FDI) to the capital starved southern African nation while improving its standing with multilateral lending institutions.
Cut off from accessing fresh lines of credit by key international financial institutions (IFFs), Zimbabwe is saddled with an external debt overhang of about US$20 billion.
Judging by previous violent elections, Chan was doubtful the region would be able to stop the tide of political violence should Zimbabwe stage elections in 2023.
"Sadc has, in the past, failed to ensure that there will be peaceful and credible elections. The Sadc and African Union (AU) observers are generally ineffectual," Chan added.
In the face of Zimbabwe's historically violent elections, critics have pointed out that since Independence in 1980, Zimbabwe is yet to hold a credible election, devoid of violence.
We are disturbed that despite assurances of a new dispensation, Zanu PF has continued to use violence and coercion during the elections.