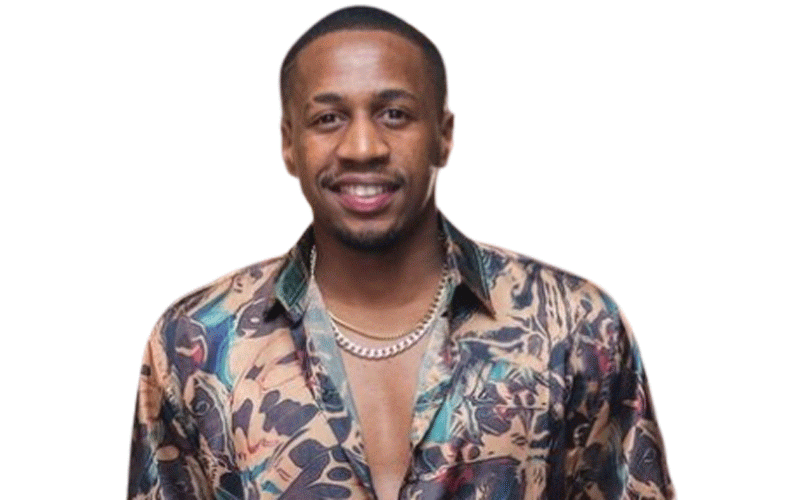 Go-as-you-please stunning sounds adding into the mix domineering jam jives sprung forward by quite fluid rawness packed in pockets of superb attitude — are sucking audiences into a never overdone jazzy navigation by South African Disc Jockey (DJ) and radio personality SUPTA. So anxious to get back to the top, everything comes together in his midas cutaneous senses that are bringing down the thunder — as he continues to show up with so much energy and charisma.
Career neatly controlled, the last 12-month was crucial for SUPTA's Afrotech feats. Before conceiving his all in sync 5-track (EP) extended play — he dropped the record 'Indoda Emadodeni' with Nkosazana Daughter, and the tune 'Ntinga Ntanga' alongside Thalitha and Obie.
Keeping it new and fresh, last month the not inexcusable all-or-nothing broadcaster hatched his archetypal canon in the 2023 period of time — in a heartfelt way named 'Emathandweni'.
Cardiopulmonary exercise on his retention path, as an unnerving DJ and a wireless figure with years of radio communication experience under his belt — music has forever and a day been a primal boulevard for SUPTA. Done remarkably well, in 2019 he reached a milestone with 'Gugulethu', a chart top-flight anthem by fellow Disc Jockey Prince Kaybee. Excellent coherent work, the smash lullaby has since piled up over 13 million views on video streaming platform YouTube, won the Best Collaboration accolade at the Sound City Music Awards, and went a fraction ahead by getting nominated at the 2020 Mzansi Music Awards for the 'Song of the Year' gong.
SUPTA's career started out at Takalani FM — a local community radio station in Aliwal North in the Eastern Cape — while he was in Grade 10. Passing with flying colors, memories of the radio host chuckling towards the doorstep to a planetary of amusement packed with endless fun — switch on.
"I was so intrigued and fascinated by what the presenters were doing by engaging young people and creating a story through someone's mind by using their voice. I decided to try it out and, fortunately, there was a local community radio station called Takalani FM. I did a number of different shows until I was in Grade 12," SUPTA said.
A real time slot scrap for an on-air billet — subsequently hosting a variety of shows, as an emerging talent on the radio scene — SUPTA gained the attention of popular youth-facing and culturally on the pulse brand, YFM. A turning point, where he still presents his own show and forms part of the radio station's YTKO line-up, in that regard.
Key moments starting to settle in a pattern — this 12-month — both Thalitha and Jim Mastershine hop-skip jump on SUPTA's red-hot single 'Emathandweni', giving it the grease to blow listeners away. More than ever channeling the absolute love for beats, euphony has always been a salvation for the latter, who are the gifted artist's long-time collaborators.
The Afrotech technicolor ditty is a gliding futuristic Xhosa love opus, going posterior and forth between apprehension and euphoria. Lifting to global levels, 'Emathandweni' precedes the purple upbeat banger 'Khuleka' — on which SUPTA teams up with house vocalist Basetsana (Master KG). This brisk hit also sets the gait at which the nice to take heed to radio personality's extroverted epoch will proceed — ahead and upwards. What a super period it has been — 'Khuleka' — a re-imagination of Josh Groban's classic 'Remember When It Rained', touches on SUPTA's commitment to fashioning music that steeples his buffs.
Belief excelling with freedom really looking to dominate, the number takes the listener on a religious and emancipation voyage, where vocal powerhouse Basetsana's melodies vantage the percipient to a state of tranquility and a vision of a spic-and-span sunup. Fancy, 'Khuleka' has wreaked views of over 600 000 on video focused social networking service Tik Tok, and this could be a non-zero point in time that forwards momentum of the broadcaster with a smooth sense of ballads.
Trailblazing artist doing it again, SUPTA more than ever positions the latter piece of auditory sensation as an ennobling reminder that every 24-hour interval is a spanking new day to get-go afresh. An up-to-the-second twenty-four hour period to blank out about all of yesterday's rejections and failures.
"The core message of the song is to remind you that when the sun rises, it means hope, it means new beginnings," SUPTA said.
After taking time off to reset and refresh, SUPTA is here to give us his 'A' game. 'Khuleka' stands as the DJ's second singable composition release from his upcoming EP — opined to be 'a worth the wait' body of work — comparatively justifying his long silence. With it being so, besides seeing Peekay Mzee making a guest appearance, the lilting offering will also include a surprise feature — among other artists that will be given a shot at hitting the rendezvous rhythmic undertaking, up and running.
Grant Moyo is a prolific writer, innovative media personality, entrepreneur and a creative artist who is passionate about using his creative mind for the betterment of society.
Follow him on Twitter: @TotemGrant
Related Topics