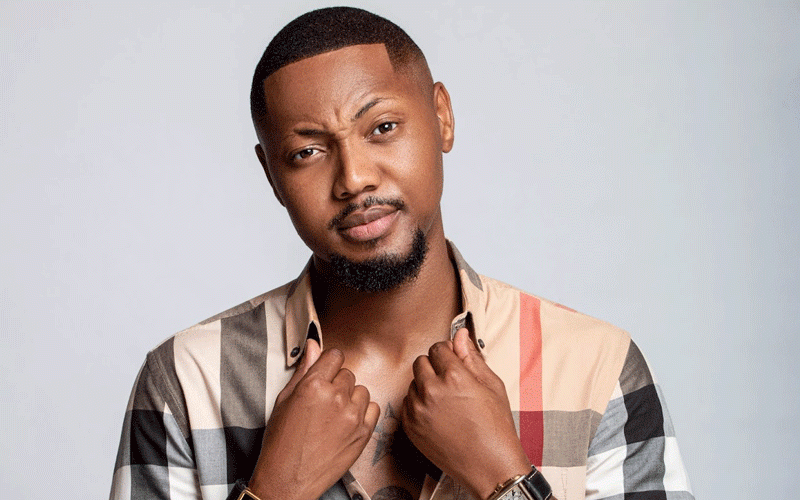 Shaun Stylist is blazing his trail. He has all the talent and tools to turn up and show up. Upping his aces he has found extra pace to light his spot and keep following his heart.
Pushing himself out of his comfort zone, the fashionista, businessman, philanthropist, and reality TV star-cum-Disc Jockey (DJ) recently hatched his archetypal banger of the year named 'JJ Phakathi'.
Enlisting adroit natural endowments capable of inducing ripe rabble-rousing effects on sound, on the latent smash hit, stunt flying Shaun tactically maneuvers leeway for some of the hottest a la mode acts in the South African music circuit — to hop-skip and have a go at it! Compelling and entertaining — musical artists T&T MuziQ, Pushkin RSA, singer-songwriter Springle, as well as Jay Jay — got the nod to make the list of multi potent vocal and composing credits on the capable and able fast-breaking Ekurhuleni DJ's bubbling ballad.
Standing tall in their differences, the opus gems were up ten notches with a rather colorful display to sculpt a best possible ditty chef-d'oeuvre. Jumping on the beat feeling much more natural than aforethought, not only did a last-ditch studio hook up with Jay Jay and the lads — puffed up with 'a hunger for more' strong-willed melodious grit — whelp Shaun's groundbreaking canon, the bromance also earmarked the official outset of the silver-screen celebrity's collaboration with Warner Music Africa (WMA).
The spanking track, an Amapiano number primed to usurp the streets, is intrepid — but clasps space in forward-moving the multi-hyphenated personality's core goal of ennobling young up-to-the-second wired talent.
"The song 'JJ Phakathi' is about encouraging people to go for anything they want to achieve — even beyond and outside the music industry; but any goal that they visualize can be materialized," Shaun Stylist said.
On the go, illustrious among his buffs as a pop culture determining factor so in tune with his aesthetics, combining raffish outfit combinations — Shaun's euphony career is stretching to immaculate topographic points since conceiving two attention-getting records 'Oskae Beya Fatshe' and 'Uyabizwa' independently last 12-month. Riding on a wave of positiveness, although he has other boulevards to which he is devoted, auditory sensation is just as of the essence.
"I've had a love of music since early childhood, which spilled over into my adult life. And the support of my family as well as my broader community both online and in person — has always encouraged me to pursue this dream," Shaun Stylist said.
Primed to be a part of a 'crashing it all' movement fronted by new age musicians of African ancestry — who are globetrotting and commercializing African anthems direct from the African neck of the woods, Shaun Stylist also opens up that his choice to move into the Amapiano scene is goaded by beholding just how much possibility there is for evolution, not just as an artist but as a country. Super sizzling hot — the hybrid of deep house, jazz and lounge music characterised by synths, airy pads and wide percussive basslines — genre, is a non-zero South African culture export that the magnetic DJ is raring to diagnose.
Inking a global deal with Warner Music Africa, an affiliate of renowned American multinational entertainment and record label conglomerate Warner Music Group (WMG), headquartered in New York City — is also a testament to the degree at which Shaun draws a bead on his lullabies to travel.
"Amapiano is the fastest-growing South African genre that is all about youth and culture. This genre is making a mark, even overseas, and this aligns naturally with my aim of taking my music abroad. Warner has a very large footprint in Africa and overseas and they have done amazing work as an entity. I want to succeed with my music and this deal will not only benefit me but will unleash budding talent onto the scene," Shaun Stylist said.
BIOGRAPHY: Grant Moyo is a prolific writer, innovative media personality, entrepreneur and a creative artist who is passionate about using his creative mind for the betterment of society.
Follow him on Twitter: @TotemGrant
Related Topics