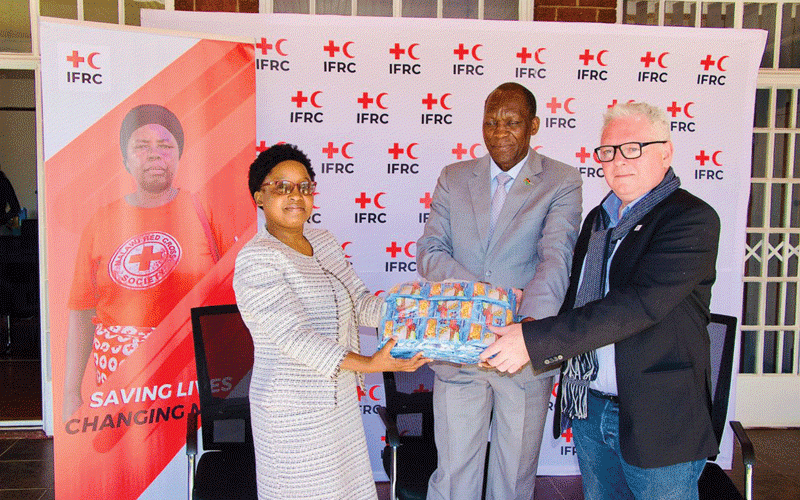 NESTLÉ Zimbabwe has reached out to people that were affected by Cyclone Freddy in Malawi.
The donation, which was handed over to the Malawian embassy in Harare follows calls by President Emmerson Mnangagwa to local companies and individuals to assist communities in Malawi following tropical cyclone that left 225 people dead and several families displaced.
Food worth US$27 000 that includes cereals with milk, sour porridge and some noodles will be forwarded to the Malawi Red Cross Society for distribution to the needy communities.
Nestle Zimbabwe's representative Tavia Matikiti said the donation would go a long way in helping the affected.
"The donated food we believe will play a critical role in supporting the affected communities meet some of their food needs," she said. Malawi deputy ambassador to Zimbabwe Major General Elias Mpaso hailed Nestlé Zimbabwe for the donation adding that they were overwhelmed by the overall support rendered to Malawians affected by the floods.
He was particularly grateful to the Red Cross Movement for being the first to give assistance when disaster struck in March this year.
"The Red Cross in Malawi were the first humanitarian organisation to respond when the floods struck," he said.
"They have been with us throughout the emergency and recovery phases.
"Your assistance is so timely because people need more food, shelter among many other necessities and this donation will go a long way in mitigating the impact of the disaster. We are overwhelmed. Thank you for hearing our cry," he said.
International Federation of Red Cross and Red Crescent Societies Head of country cluster delegation for Zimbabwe, Zambia and Malawi John Antony Roche said they were grateful for their long-standing partnership with Nestlé.
"We are very happy with this initiative to support Malawi which has gone through a lot of hardships worsened by the floods as well as cholera," he said.
"While growing humanitarian needs outweigh available resources, we are grateful to our partners who have been extremely helpful, and we are glad as we continue to collaborate in serving humanity. "
Zimbabwe Red Cross Society secretary-general Elias Hwenga encouraged the Zimbabwean community to assist their Malawian counterparts affected by the tragedy in the spirit of ubuntu.
"This call seeks to highlight the inherent African spirit of empathy, humanity and friendly attitude by helping each other with whatever we can afford, minding that a friend in need is a friend indeed and a problem shared is half solved," he said.
"Helping the next person is not about having much but having the heart to help.
"Whatever small contributions that Zimbabweans give towards supporting Malawians affected by floods will collectively make a big difference in the lives of those that lack."
At least 88 000 people affected by Cyclone Freddy in Malawi, require urgent food and livelihoods support.
The most hit communities included Blantyre city, Blantyre district, Chikwawa, Chiradzulu, Machinga, Mulanje, Neno, Nsanje, Phalombe, Thyolo, Zomba city, and Zomba district.
Many people were rendered homeless with 193 still missing, 1 033 injured and 330,759 people affected while 133 153 people displaced.
Related Topics