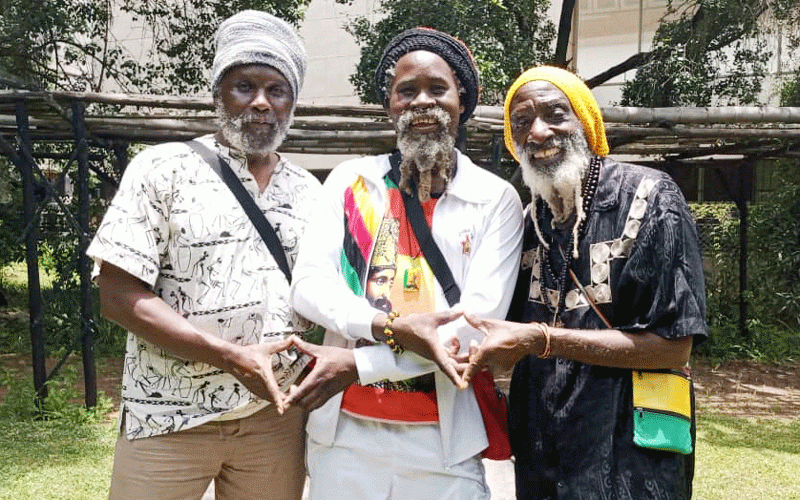 Artistic visual presentations on reggae music and related industry will be showcased at the Nhaka Gallery in Harare on February 25.
The event is being organised by the Reggae Relief Foundation Zimbabwe in collaboration with Rockers International Sound, an active institution in the reggae music industry.
The "Reggae Black I Story Month" event as described by its organisers, aims to honour the contribution of reggae music to black historical events that took place in Africa and the Caribbean in the struggle for freedom from slavery and colonialism.
It points out how reggae influenced the emergence of independence, awareness of a Pan-African Rastafari way of life and the unification of the human race.
Cultural activist and Rastafari elder, Ras Jabulani Trevor Hall told Standard Style that the "Reggae Black I Story" month is a celebration of reggae and its legends.
It acknowledges the role of conscious reggae music lyrics in spreading awareness of Ethiopian emperor Haile Selassie and the advocating of Pan-African unity and the freedom of Africa from all forms of colonialism spiritually, physically, mentally and economically.
"We will be showing visual screenings of how reggae music has impacted black historical events including the development of the genre from Jamaica to Africa, particularly Zimbabwe," said Ras Jabulani.
"There shall be a fun day for kids featuring youth talent expo stalls and live educational entertainment that will take place in the amphitheatre.
"We do need sponsorship and a donation as time is short. We are appealing to the reggae masses for support as we celebrate Reggae I Story Month."
Kalabash, Sekuru Tozi, Dr Kenny Konscious, Ras Caleb and Ras Jabulani are among the artistes scheduled to perform.
They will be supported by a number of artistes including Exceptional D Law, Lady Thanda, Ras Spencer, DJ Dougie Fresh and Mc Sensy.
Proceeds from the event will support L'Arche Zimbabwe, an orphanage and school for young people with intellectual disabilities.
It is one of the charities for disadvantaged groups that the Reggae Relief Foundation Zimbabwe will be assisting through various donations in cash and kind.
Related Topics