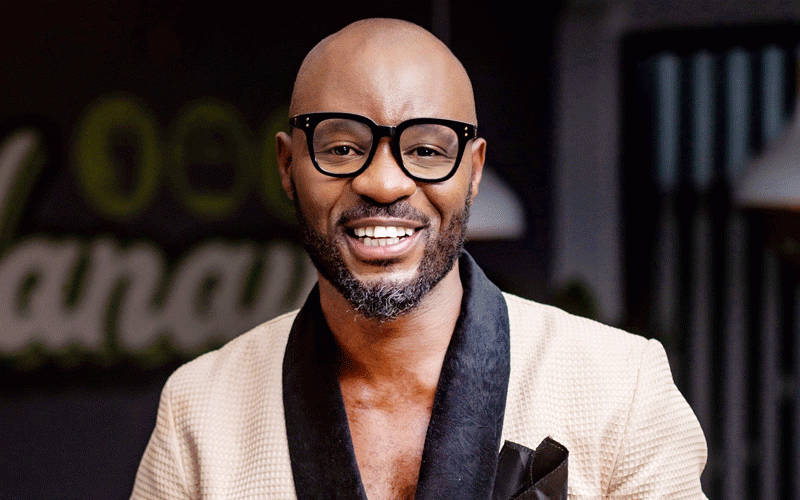 "If done with the base, make do with whatever upstairs!" — best describes how one of Africa's finest talents, Gilmore Tee, is elevating into spic-and-span heights backed by a peaceful and awesome cradle that kept aloof from being stood up and jilted by betting odds on rigid days in Bulawayo.
Not letting his guard down to making ruefulness decisions — fact is, to no dismay — this media practitioner and curator has over the years extensively matured to a product of wild imagination.
So enjoying every step of being in the sun and letting the world see him shine, Gilmore Tee latterly teamed up with airline — Fastjet — in its crusade to encourage travellers to use its up-to-the-second pioneered online booking application.
Eyes on the price — with a take-off to shut glimpses of knee flogging a dead horse — as a multi-award-winning African value airline that began its flight operations in 2012, Fastjet is taking a plunge in aviation.
Spurring sweet memories, as of now — the latter has been honoured with numerous laurels listing several Leading African Low-Cost Carrier World Travel Awards (2016, 2017, 2018, 2019, 2020 and 2021), and a span of Skytrax World Airline Awards Best Low-Cost Airline in Africa (2017 and 2019).
Punching the best in its weight, a 2021 apical 10 finalists placement speaks magnitude of the support of the industry and verifies what the customers want to know as well as yield away on board — taking keen curiosity on Fastjet's plausible day to day manifestation.
As cringing as it sounds, Gilmore Tee's trajectory is causing dazzling effects on wry ire proceedings. His serious anticipation is far ahead of potential sluggish moments of washouts.
Having previously partnered with Fastjet on The PiChani — a pan African lifestyle and cross-networking platform he curates annually — on his roaster, this Global citizen has brands such as Jameson Irish Whiskey, Food Lovers Market, MTV Shuga, Nivea Men and GQ Magazine.
Conquering its peak, Fastjet has initiated a red-hot app as part of the airline's investment in technology and its actuation to simplify the clientele experience.
Bookings done via the application will acquire customers a 5% discount. Pulling off the line of work with overmuch sensitivity, the Fastjet app is come-at-able on both android and IOS-powered devices and it renders clients with last-ditch suitability and flexibility in managing their bookings.
Exploring the universe propels Gilmore Tee, who was a part of Forbes Africa's fifth edition of its 30 Under 30 list — that lionizes some of the 'to the highest degree' accomplished young Africans under the age of 30 in four sectors listing technology, business, sport and creatives — to transmute and contour the creative scenery.
Chartering a new cause — having been forthrightly acknowledged among 120 entrepreneurs and innovators who are leading the battalion in steering the African celibate into the future — this multifaceted media practitioner and curator is chuffed to have joined forces with Fastjet on a personal brand approach.
Unleashing open his credence, he is of the opinion that for conspicuous line of work and ethical motives to be produced, the placement of bona fide relations with brands is epochal.
"As an avid traveller, I understand how important it is for airlines to have accessible platforms where people can make bookings and also save some dollars while doing so.
Of course, I've worked with Fastjet on The Pichani, an event I've been curating for the past 5 years — and it has been exciting working with them!
This partnership is a huge milestone for me as a brand, as I'm a strong believer of creatives partnering with corporate and sustainable collaborations. It's a great way to kick off 2023!" Gilmore Tee said.
Now, locally — by flying between Harare and Victoria Falls as well as Harare and Bulawayo, Fastjet ties-in the three major Zimbabwean cities.
On the far side of the borders — the airline offers flights from Harare, Bulawayo and Victoria Falls to Johannesburg in South Africa, as well as from Victoria Falls to Kruger Nelspruit Mpumalanga in South Africa and Maun in Botswana.
Riding high on a Fastjet milestone, after all the exhilaration, it is fair to mention that for Gilmore Tee to vibe, laugh and reminisce — it is neither on an ocean floor nor on a bird's eye view of normalcy.
Nipping and squashing signs of loosening up, he is flick-on the picture — bypassing the execution — fain spurring 'cringe-worthy' endeavours.
It is only a matter of time before this polished media practitioner and curator comes in with more pushes that will squarely blast out showbiz suites — thick and rolling!
Grant Moyo is a prolific writer, innovative media personality, entrepreneur and a creative artist who is passionate about using his creative mind for the betterment of society. Follow him on Twitter: @TotemGrant
Related Topics