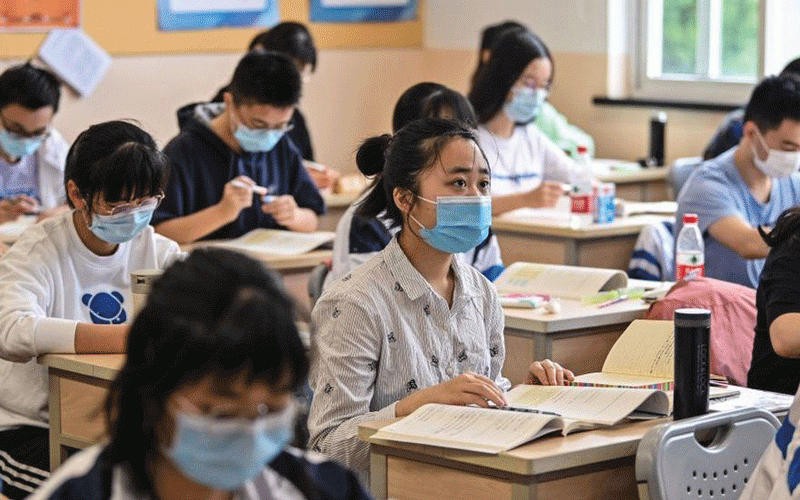 BEFORE delving into this week's instalment which is centred on a looming Covid-19 counter attack, the column would, however not be complete without paying tribute to the late Stella Rambisai Nekati Chiweshe whose mbira music prowess was unparalleled both locally and internationally.
Mbuya Chiweshe, as she was affectionately known by her legion of fans, died on January 20 this year at her Kuwadzana home.
She was laid to rest in Masembura, Bindura after being accorded a state-assisted funeral that was attended by the who is who in the music industry.
Yours Truly was not even aware that mbira and marimba could be fused until he came across the hit Chave Chimurenga, the song which took some countries such as Germany, United Kingdom, China among others by storm.
Mbuya Chiweshe was in a class of her own on lead vocals, playing the mbira instrument as well as hosho which was a marvel to watch including traditional dancing.
Her traditional music also played a pivotal role in promoting the local tourism industry beyond the country's borders.
In countries such as China, she was reported to be a household name due to her blend of music that was considered unique and Pan-Africanist.
Still on China, a new wave of Covid-19 seems to have 'invaded' the Asian country whose counter attack move has left the world bemused even though it is business as usual despite looming pandemic threats.
The years 2019-2021 will always be etched in medical history books as among the worst when millions of lives were lost due to Covid-19 that caught the majority of countries flat-footed in terms of medical facilities among other related issues.
All sorts of traditional and non-traditional remedies were brought tothe fore in various households whose results were both in the positive and negative.
On a lighter side, the disease brought disharmony in families and the legendary smooching, cuddling were now a thing of the past among couples as Covid-19 was used by some as a guise for philandering.
And such shenanigans did exist!
Mass retrenchments were then a common phenomenon as production was at its lowest in most organisations worldwide while business meetings were now being held virtually to minimize contagion and all costs.
The tourism and hospitality industry was among the most affected as international flights were suspended due to continued spike of Covid-19 scourge with thousands of workers losing their jobs at an alarming rate.
A sigh of relief was heaved when the World Health Organisation declared that the pandemic was no longer a threat and urged authorities in various countries to consider the lifting of travel restrictions.
However, the Covid-19 script is about to be rewritten following various media reports coming from China that another wave has hit some provinces.
In Shanghai schools were closed in trying to avoid the pandemic from spreading while strict travel restrictions have been imposed by some countries on travellers from China bringing back yesteryear Covid-19 memories.
Such a move should ring alarm bells to those in the travelling and touring industry, including would-be tourists because it is just a matter of time and this calls for collective as well as concerted efforts from all sectors of the society.
Back home, it is reported that at three boarding schools in Mashonaland East, about 80 students including teachers have contracted Covid-19 raising fears that learning institutions could exacerbate the spread of the virus due to overcrowding.
Very soon some boarding institutions will not allow the traditional visits where parents and guardians are given an opportunity to visit children at their respective boarding schools.
Yours Truly does not want to be an alarmist, but is optimistic that stringent Covid-19 measures have been put in place by those particular learning institutions.
Forewarned is forearmed as time is of essence on curbing this pandemic which has also been reported in some neighbouring countries even though at a smaller scale.
However, it is rather sad that there are some individuals who are yet to be vaccinated against Covid-19 as it seeks to come on a counter attack.
Once bitten twice shy.
Till we meet again in the next column.
Comments always welcome on: [email protected]
Related Topics