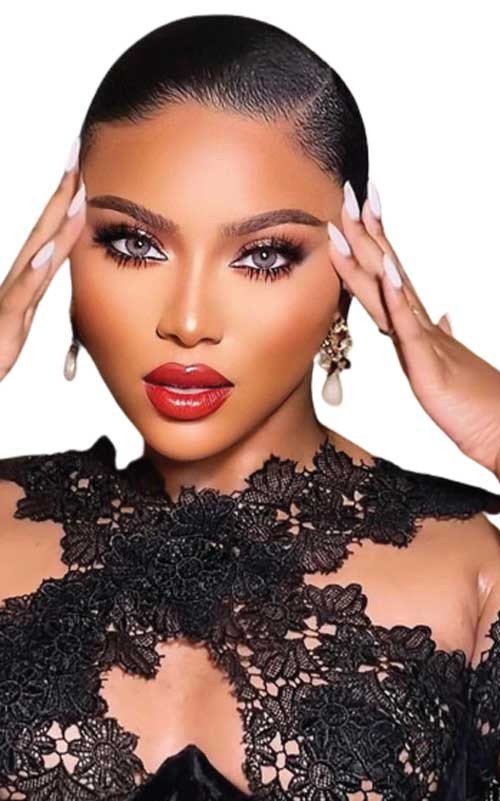 Ineptly limping knee-deep with cynicism, the global health-care systems are simply being overwhelmed by a common endocrine disorder characterised by a clustering menstrual dysfunction, anovulation, hyperandrogenism, hirsutism, hyperinsulinemia, hypersecretion of luteinizing hormone, and polycystic ovary in women of reproductive age.
Expanded as polycystic ovary syndrome — PCOS's loose hulk emergence is outright contributing to other long-term health perils listing type II diabetes mellitus (DM2), predisposition to cardiovascular disease (CVD), as well as anxiety and depressive disorder.
Squarely, to the highest degree epidemiological scrutiny on PCOS has been conducted in developed countries, with only pocket-sized data procurable on the onus in developing countries. Owing to a deficiency of sentience, galore menstrual difficulties including PCOS stay on anonymous and untreated, peculiarly among the rural population. Such patients fail to conceive and present themselves at fertility clinics. Hence, it is more and more of the essence to improve awareness among females at an early age, which peradventure chips in to beforehand diagnosis and forecloses posthumous sequelae of PCOS.
Operating in an area of transparency, good communication is key to curb this turmoil catastrophe which has turned into a leading planetary public wellness concern. Gauging the silver lining of graying, policy makers and medical regulatory authorities worldwide are beginning to spring into the heat of things, amply immersed with an open mind. And in this stretch there is no room for error. Always fired up for action, Nigerian-British TV host, actress and PCOS vanquisher, Stephanie Coker Aderinokun's documentary titled 'Where The Heck is My Period?' — plays up Nigerian women living with this tortuous multifarious condition.
Prevalence approximation variegate extraordinarily among antithetic populations, ranging from 4 to 20%, betokening a requisite to — dead on target — identify the quotient of females affected, so befitting federal health policies can become devised. The World Health Organization (WHO) data connotes that more or less 116 million women (3,4%) of reproductive age are stricken by PCOS worldwide.
Although PCOS can pass off at any time of life, from get-go onwards, most cases are analyzed betwixt the ages of 20 and 30 years old, resulting in 0,43 million disability-adjusted life-years (DALYs). The DALYs — a comprehensive measurement of premature mortality and disability — are a plus touchstone that can be compared straight off, crosswise geographical areas.
Planetary, the age-standardized prevalence of infertility and associated DALYs among women increased by 0,370% and 0,396% per year, respectively, from 1990 to 2017. PCOS is just about a demotic cause of anovulatory infertility in females. In 2017, the age-standardized optical phenomenon rate of this syndrome, among women of procreative age, was 82,44 per 100,000 population — which was 1,45% higher than in 2007.
Formulated by experts, the diagnosis of PCOS has been historically based on the National Institutes of Health (NIH) consensus, the Rotterdam criteria, and the criteria rendered by the Androgen Excess and PCOS Society (AE-PCOS). The worldwide prevalence of polycystic ovary syndrome is reported to range from 2,2% to 26,0%. In addition, PCOS has a prevalence rate of 8,7% based on the National Institute of Health (NIH) criteria, 17,8% based on the Rotterdam criteria, and 12% based on the Androgen Excess and PCOS Society (AE-PCOS) definition.
Not only does all three diagnostic criteria require that all potential secondary etiologies such as congenital adrenal hyperplasia, hyperprolactinemia and androgen-secreting neoplasms are firstly ruled out — the criteria also require the presence of two or more signs or symptom of PCOS.
Some females with polycystic ovary syndrome have hypertrophied ovaries that hold immature follicles, which come out as pockets of fluid or 'follicular cysts'. In a reappraisal of PCOS symptoms from 12 trials, the report particularized that only 28% of women with the latter exhibited polycystic ovaries. Being a regular undiagnosed and low-level reported health difficulty among adolescents and young ladies, PCOS could be abutting familial, lifestyle and associated with abnormalities such as high body mass index (BMI). It was also identified that the steroidogenic enzyme, cytochrome P450 enzymes (CYPs) related gene polymorphisms (CYP11A1, CYP17A1, and CYP19A1) — could impart to the evolution of the latter.
With an average prevalence of 276,4 instances per 100 000 people in Europe, well-nigh 50% of women are not cognizant that they have PCOS or they have a delayed diagnosis. A 2021 study established that 40% of females with PCOS have depression and 16,6% have mood disorders — indicating that at least 56,6% of women with the condition have mental health fuss. Causes can include rock-bottom sureness as an upshot of hirsutism and managing the side-effects of the contraceptive pill, which is normally ordained to treat the symptoms.
Giving everyone the benefit of the doubt, in the population-based National Health Information Databases from 2010 to 2019, the age-adjusted optical phenomenon and prevalence rates of PCOS over a decade among Korean women were 2,8% and 4,3%, respectively. And they accrued in the posthumous teens, peaked in the 20s, and began to drop-off at the age of 30.
What is more, a survey shows that estimated PCOS prevalence in China enhanced significantly from 2010 to 2020 and females with PCOS in 2020 have a more austere phenotype overall. Upshots indicate that the approximated gross prevalence of PCOS was 7,8% (95%CI: 7,0%, 9,0%) in 2020, leading to an estimate of 24 million women of reproductive age stricken by this stipulation in the Asian country.
Keen to get responses off their chests, twenty-five in-depth interviews conducted with participants across Canada (ages 18–63) disclosed the requisite for larger-than-life cognition and awareness of PCOS in primary care physicians (PCPs), and the necessity for the medical community to prioritize women's health.
BIOGRAPHY: Grant Moyo is a prolific writer, innovative media personality, entrepreneur and a creative artist who is passionate about using his creative mind for the betterment of society.
Follow him on Twitter: @TotemGrant
Related Topics