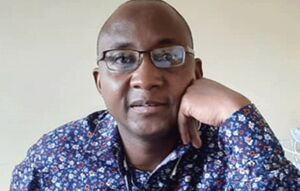 It was a sad week for former Moleli High School students when Lynette Tutu Magaramombe passed on, on October 31, the last day of the cancer commemoration month on the global health calendar.
Lynette succumbed to the deadly cancer of the breast at 42 years and my classmate fought very hard until the last day. The lady was famed for being a news anchor at ZiFM radio station and was one of the finest voices on broadcast media. Rest in peace soldier, companion and classmate of the famous 1999 Advanced Level class.
Cancers kill at least 12 million people worldwide, making them the second highest cause of mortality after cardiovascular conditions.
Breast and lung cancers were the most common cancers worldwide, contributing 12.5% and 12.2 % of the total number of new cancer cases in 2020.
According to the World Health Organisation, about 2,3 million people were diagnosed with breast cancer in 2020 in the world while at least 640.000 people succumbed to the cancer in the same year.
Zimbabwe sees at least 1 000 people dying of breast cancer every year.
What is breast cancer?
Breast cancer is a cancer in which cells of the breast grow out of control. There are different types of the cancer which include invasive ductal carcinoma, invasive lobular carcinoma and other less common kinds like Paget's disease, medullary, mucinous and inflammatory breast cancer.
Common signs and symptoms
Many people are unfortunately diagnosed of breast cancer when it is already late disease. The following symptoms should alert patients:
A breast lump or thickening that feels different from the surrounding tissues
Change in size, shape and appearance of the breasts
Changes to the skin over the breast such as dimpling
A newly inverted nipple
Peeling, scaling, crusting or flaking of the pigmented area of the skin surrounding the nipple or breast skin.
Redness and pitting of the skin over your breast, like the skin of any orange.
Risk factors
There are many factors that are associated with increased risk of breast cancer and these include:
Being female: Females are more likely to develop cancer of the breast than men with a percentage of 99% to 1%.
Family history of breast cancer: If your mother, sister or daughter was diagnosed of breast cancer, particularly at a younger age, your risk is increased
Increasing age: Risk goes up with age and those above the age of 40 years are at higher risk.
Personal history of breast cancer: If you had breast cancer in one breast, you have an increased risk of developing cancer in the other breast.
Radiation exposure: If you received radiation treatments to your chest as a child or a young adult, your risk of breast cancer is increased.
Obesity: Being obese increases the risk of breast cancer
Smoking: Smoking increases the risk of virtually all cancers as there are many carcinogens in the tobacco.
Post-menopausal hormone therapy: Women who take hormone therapy for alleviation of menopausal syndrome have higher risk of developing breast cancer.
Drinking: Drinking alcohol increases the risk of breast cancer.
Prevention of breast cancer
Breast cancer can be treated fully if early diagnosis is done. Failure to detect early can result in the cancer spreading to organs like the lungs, liver, brain, bones etcetera. People are encouraged to do the following:
Do breast cancer screening: Clinical breast exams, mammograms and Ultrasound scans can be done to keep the breasts under constant check.
Be familiar with your breasts through breast self-exams for breast awareness
Drink alcohol in moderation
Stop smoking
Limit post-menopausal hormone therapy
Maintain a healthy weight
Choose a healthy diet: Those who eat a Mediterranean diet supplemented with extra-virgin olive oil and mixed nuts may have a reduced risk of breast cancer.
Diagnosis
Breast cancer diagnosis is not difficult and the following can be done:
Breast exam: Check for lumps and lymph nodes in the armpit.
Mammogram: These are used to screen for breast cancer.
Ultrasound scan: Ultrasound may be used to determine whether a new lump is a solid lump or a cyst.
Biopsy: Often fine needle aspiration biopsy is done and the sample is sent for histology or cytology.
Magnetic resonance imaging
There are often other tests that are done in order to stage the cancer and these tests will tell whether the cancer has spread to affect distant organs. Some of the tests include:
Blood tests like Full Blood Count, Liver Function Tests and Kidney Function Tests
Mammogram of the other breast to look for signs of cancer
Breast Magnetic Resonance Imaging
Computed Tomography Scan
Treatment
There are available treatments for breast cancer but depending on the stage. Some of the following treatment modalities are under use today:
Lumpectomy
Mastectomy
Radiotherapy
Chemotherapy
Encourage every woman to go for routine breast examination or investigations. Breast cancer is taking lives everyday. Your health is our health.
Related Topics