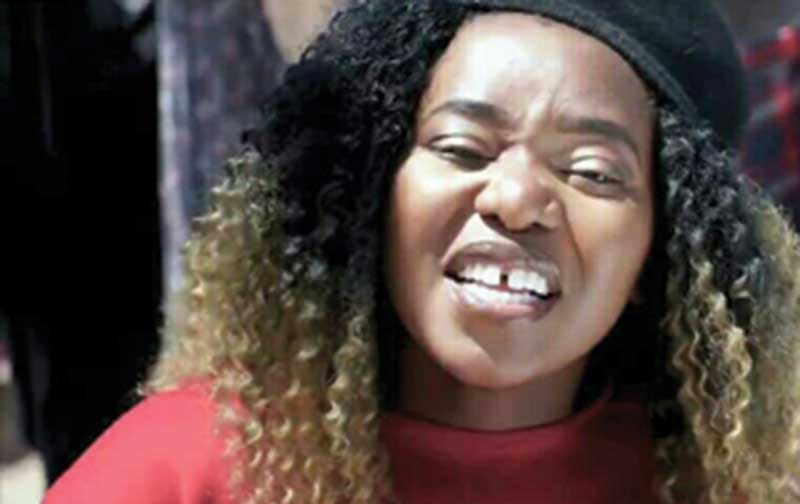 BY BURZIL DUBE
HWANGE-BASED upcoming musician, Rachel Njomboro, has defied all odds by making it to the finals of this year's StarBrite competitions to be held in Harare at the end of this month.
Njomboro is the sole representative from Matabeleland North after shrugging stiff competition from fellow artistes and will battle it out with other finalists from the country's ten provinces.
In an interview with Standard Style, Njomboro said it was not easy to become the province's finalist due to a number of factors which she managed to subdue on her way to the finals.
"I taught myself that challenges are part of everyday life and that with God nothing is impossible," she said.
"I am looking forward to exhibit the best of my ability to the whole world."
Her hit songs titled Ngoro Yerudo and Shinga continue to trend on various social media platforms. Her ingenuity on song writing skills as well as script formulation was mastered during the course of the competition.
StarBrite is a talent search show whose main thrust is identification and grooming of upcoming artistes in their various forms of specialty.
Barney Mpariwa, the founder and executive director of StarBrite, said his organisation was more than a typical talent show but an academy where competitors are taught various challenges they might face in the industry.
"Finalists have gone through the boot camp which really entails a lot of various activities designed to build a good standing human being within our communities as well as empowering them with tools of the trade to with stand whatever challenges they might face in the industry," Mpariwa said.
"Some challenges might include discipline, self belief, mental stamina, commitment and all those beliefs are carefully designed carefully designed to be able to give tools of the trade to most of our participants."
Participants are given assignments on what it takes to be in the studio, script writing, and filming projects among other artistic disciplines.
The current edition, which started towards the end of last year, drew more than 5 000 participants from across the country.
Unlike in the past, recent StarBrite auditions were held through various social media platforms due to the Covid-19 pandemic restrictions on large gatherings.
Since its inception in the 1990, StarBrite has produced luminaries such Prudence Katomeni-Mbofana, Willom Tight, Kireni Zulu, Mateo, Tendai Chidarikire, Witness Matema and Tony Friday, among others.
Related Topics