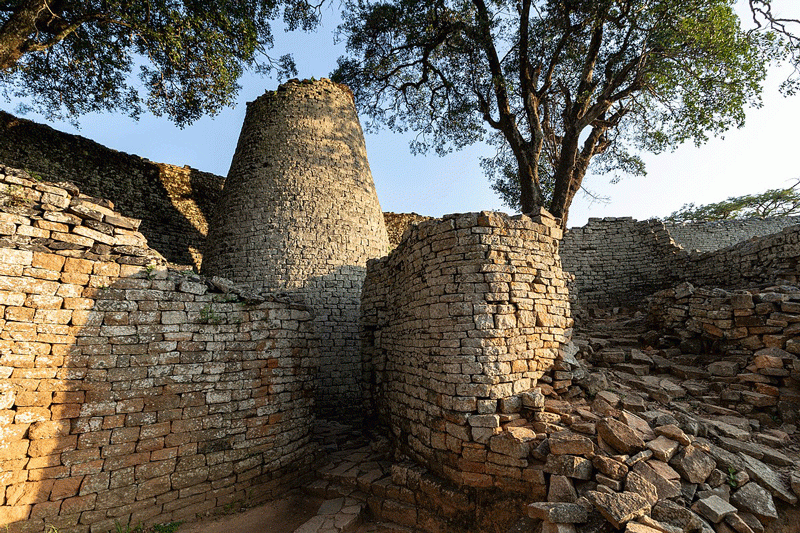 Strange things happen and some of them are usually beyond human comprehension, but others are considered to be in tandem with nature.
In Hwange district, a certain house is alleged to have vanished together with its occupant only to resurface in Malawi much to the chagrin of the owners, who were hell bent on a forceful eviction.
This particular incident is well known within the coal mining town as well as Hwange environs.
Yours Truly recently was host to a couple of enthusiastic visitors, who were interested in this particular house especially its previous location as well as witnesses in the form of neighbours.
The house was situated in Madumabisa suburb which is also popularly known as "Number 2 Location". It is also in the same area where a church building is reported to have been "swallowed" into earth.
However, there are varying reports on what actually happened to this prominent church structure, which very few people dare to talk about.
Yours Truly is in the process of trying to unravel this interesting mystery, which relates to the other side of religion.
There are also reports of a company emissary who got lost on his way to serve an eviction notice to the occupant of another house in the same district.
Despite several attempts, the messenger is reported to have given up and this remains homework for inquisitive characters such as Yours Truly who is keen to interview this interesting occupant whose mystic powers are beyond human comprehension.
That particular house can be a potential tourist attraction especially in the area of traditional or cultural tourism which has somehow taken the world by storm.
Such particular scenarios are not only peculiar to Hwange, but also found in other areas where mysterious happenings continue to be subject of debate or conspiracy theories.
Ever heard of a place within river boulders where sounds of cattle and other related livestock including turkeys and guinea fowls are heard?
Such sounds are normally heard at dawn and dusk with herd boys whistling as if they are on a prairie escapade.
One has to look no further than Gandavaroyi Falls, which is situated in Gokwe North whose name is deduced from none other than the witchcraft industry.
However, some form of good luck usually befalls any individual, who would be in the falls' vicinity during such livestock sounds.
Some of these issues are experience related and Yours Truly is not to be doubted.
Still on Gandavaroyi Falls, there are unconfirmed reports that a mermaid is also there in one of the plunge pools.
As someone with intimate knowledge and experience, it is advisable to secure services from local community elders especially visiting such mystical places within Gokwe.
In Gombaremhere area, houses were said to have sunk into the ground where in the process oblivion took centre stage.
Yours Truly is yet to establish if there were any occupants in the particular houses when the introversion disappearing act took centre stage.
It seems there is no one at liberty to unravel this labyrinth even though the place is well known as people converge conducting traditional rituals.
Where there is a will there is always some way, the saying goes.
The name Masvingo is associated with Great Zimbabwe Monument which is one of the country's major tourist attractions and also being a world heritage phenomenon.
The place is a must see for any visitor whose interest relates to human history as well as archaeological tourism that is gradually playing a pivotal role in the world of travel and touring.
However, there is also a place with a similar name (Masvingo) in Gokwe North, which is believed to have been a sacred burial place for traditional chiefs during the turn of century.
The bushy area is situated in Masemo area adjacent to Gombaremhere, which is another sacred place as earlier alluded in this article.
According to local folklore, the word Masvingo originated from Gokwe before being "transferred" to the then Fort Victoria whose similar eponym is subject for debate as the two provinces continue to haggle over "copyright" related issues.
Most areas are pregnant with such information and there is need to join hands with players within the tourism sector as its revival is gathering momentum.
Yours Truly has done his part.
So who is the owner of Masvingo name?
Till we meet again in the next column.
l Comments always welcome on: [email protected] or Twitter@DubeBurzil
Related Topics