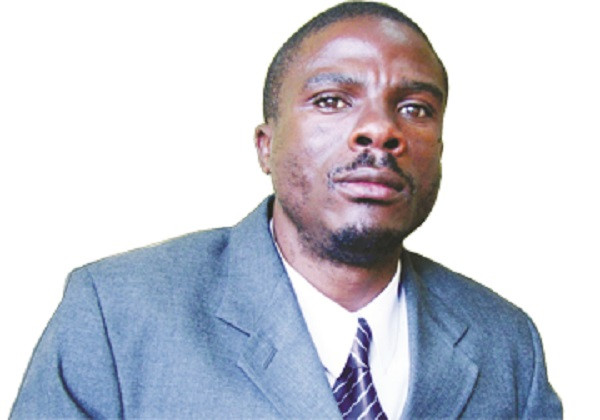 WHOEVER came up with the proverb which states tomorrow belongs to people who prepare it today, deserves some form of an award or accolade as Yours Truly has been forced to revisit the historical relationship between Mwenye tribe and the biblical Twelve Tribes of Israel.
This comes against the background where Yours Truly had last week decided to ultimately close the script on construction and proprietorship of Great Zimbabwe Monument whose architecture is linked to some sites in the Middle East as well as the biblical Jews.
Customers (readers) are always described as kings, goes the adage hence Yours Truly has given in to readers' demands to know more on how the Mwenye or Lemba tribe continue to equate themselves with Twelve Tribes in the Holy Book.
This topical issue has been somehow covered in 'detail' in previous columns and more details continue to emerge with interesting twists as some Lemba's in the legal fraternity also joining this interesting fray.
The other person who has joined this intriguing piece is none other than Cosmas Nyamutswa whose book, Great Zimbabwe: Who Built it and Why tries to explain how the Mwenye are considered to be builders and owners of Great Zimbabwe Monument.
He goes on further by trying to explain their linkage with biblical Twelve Tribes and how they finally settled in central and Southern Africa following their migration from Middle East.
Yours Truly is not a fundi in the field of book reviewing but is of the belief that this particular book might be a game changer to various aspects related to the establishment of Greát, Zimbabwe Monument and its relationship with Lemba tribe.
As earlier mentioned in previous articles, the biblical Twelve Tribes of Israel comprised Asher, Dan, Ephraim, Gad, Issachar, Manasseh, Naphtali, Reuben, Simeon, Zebulun, Judah and Benjamin.
So where does the Mwenye tribe come in, in comparison with the above mentioned tribes?
Nyamutswa explains that the social organisation of Mwenye is usually determined by their religious origins whose noticeability is on trade or skill specialisation between Mwenye and early Israeli Jews.
Some of the Mwenye or Lemba tribes include Sadiki, Hadjji, Seremani, Tovakare, Salifu, Hamisi, Zungunde, Bakari, Hasane, Mhani, Bhuba, Madi and Manga.
In the Bible, Zebulon tribe settled on seashore and engaged scribal calligraphy while the Dan were quick on seeking through courts. Asher clan were farmers who produced oil and food while Judah provided royalty as well as national leadership while those of Naphtali were distinguished sailors.
"A comparable is found among the Mwenye tribes, according to their tradition — the Zungunde (Matanda, Duma or Ngavi) tribe was responsible for circumcision. The Sadiki were were also responsible for circumcision and in addition they provided priests for the entire Mwenye group," said Nyamutswa.
He added that the Seremani tribe were leaders while the Hamisi were referred as izinyanga or traditional doctors and known to be herbal medicine experts.
"As narrated by Chief Mposi (a Lemba), the medicine of war was very powerful. In time of war, the war doctors would go out to burn grass all over the area. Whenever the unsuspecting enemy crossed the burnt area, his testicles would swell, thus incapacitating him," he said.
Nyamutswa said those particularly disabled enemy soldiers would have a painful march retreating from the battlefield.
It is reported the Lemba lost their secret war magical prowess when a Rozwi tribesman married a Lemba girl who was later deceived to pinch the supernatural potion for her husband. However, this could be subject for debate as various theories have been thrown around concerning this topical issue.
While some Lemba are considered of Jewish lineage, another school of thought is that they are of Arab origin which might be diametrically opposite to the current notion.
If that is the case where does the biblical Twelve Tribes of Israel come into place?
Till we meet again in the next column.
Comments always welcome on: [email protected] or Twitter@DubeBurzil
Related Topics