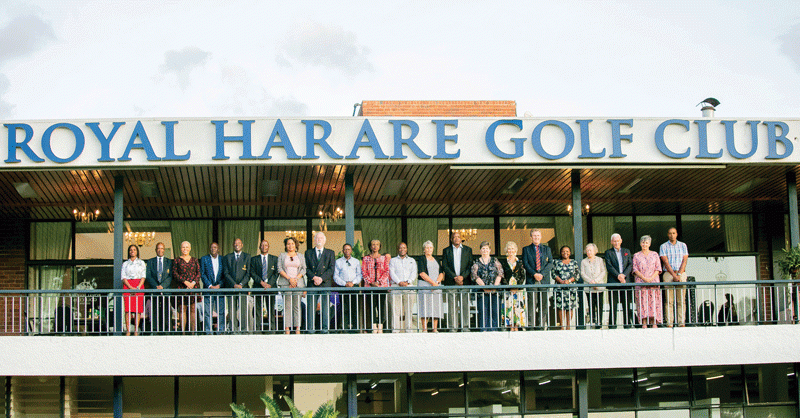 Royal Harare is set to host the annual Jacaranda Challenge as a way of celebrating its 125-year anniversary this weekend.
The individual and team event will have visitors from other Royal clubs from across the globe such as Royal Colombo (Sri Lanka), Royal Durban (South Africa), Royal Portrush (UK), Royal Wimbledon (UK), Royal Aberdeen (UK) and other local invited sides taking part on September 16 and 17.
One of the oldest golf clubs in the country, Royal Harare has held a number of activities as a way of celebrating their quasquicentennial.
"Our next major event is on the 16th and 17th September and this will be our key event for the year. This is a brand-new mixed event for men and ladies, it will be both an individual and a team event played over 2 days, and will be an annual event known as The Jacaranda Challenge," Royal Harare general manager Ian Mathieson said in an earlier interview with Golf Zone.
"We have invited teams from all of the Royal clubs around the world, and are happy to report that we have a team coming from the home of golf Royal St Andrews, as well as a team of ladies coming from Royal Colombo in Sri Lanka.
"We are hoping that teams from the other African Royals, namely Royal Nairobi, Royal Durban, Royal Cape, Royal Johannesburg & Kensington and Royal Port Alfred will all send teams to join us.
All local clubs will also be invited to take part in what will be a celebration of our 125-year history and the promise of many successful years of the Jacaranda Challenge to come.
World renowned silversmith Patrick Mavros, who is the son of Boo Mavros, a former Lady Captain of Royal and Trustee of Ladies Golf, is designing and donating the floating trophy which will be awarded to the winning team at the Jacaranda Challenge," he said.
The event will kick off today with the flag raising ceremony with the actual competition teeing off tomorrow.
Lined up for Saturday as well is an evening African extravaganza under trees where there will be dinner and some live music.
The curtain will come down on the event on Sunday evening with a prize giving dinner.
Related Topics